Label to Know: Mahsa
Fashion designer Mahsa Willis has spent 2015 working on her debut collection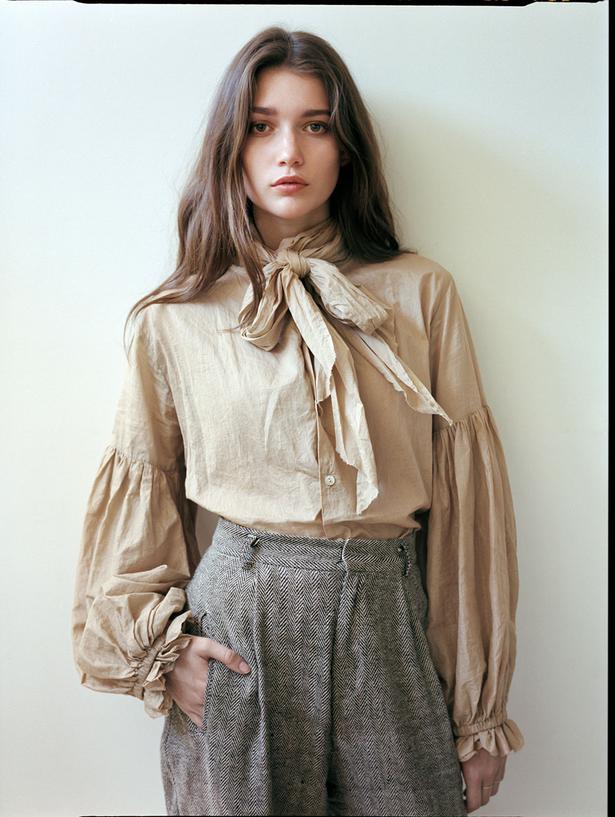 Thursday Dec. 17, 2015
We're excited by new brands with a strong point of view, especially when they're so good, so early in their infancy.
Designer Mahsa Willis has spent this year diligently working on perfecting her debut collection entitled Beautiful Imperfection. She previously worked as a film producer for 20 years, as well as working with designer Marilyn Sainty. With a well-tuned eye for beauty, Mahsa's 14-piece collection consists of romantic separates with a sense of nonchalance, from a languid tunic in a soft cotton crepe to the bow blouse ($420, pictured).
"I loved taking that idea of a prim pussy bow blouse and subverting that with a more relaxed cotton voile fabric so that it becomes much more organic and relaxed," explains the 43-year-old. She also has the support of one of the country's top pattern makers, Fiona Fong as a design collaborator. "Fiona is very experienced and is hugely respected and backs this up with pragmatism and craft."
Her lookbook was shot by close friend and top photographer Derek Henderson on film, capturing the blend of utility and simplicity through a nostalgic lens. "I loved my mother's 70s wardrobe and the idea of being completely at ease. It's about embracing imperfection, too.
"There's a sense of strength with the women I want to see wearing my clothes, but still with a softness and fragility. Fashion has always been my fixation from the soul, and I wanted to communicate this return to dressing with a mood." 

• The Mahsa summer 2016 pop-up store opens tomorrow from 6pm, until this Sunday, at 197 Ponsonby Rd.
Share this: