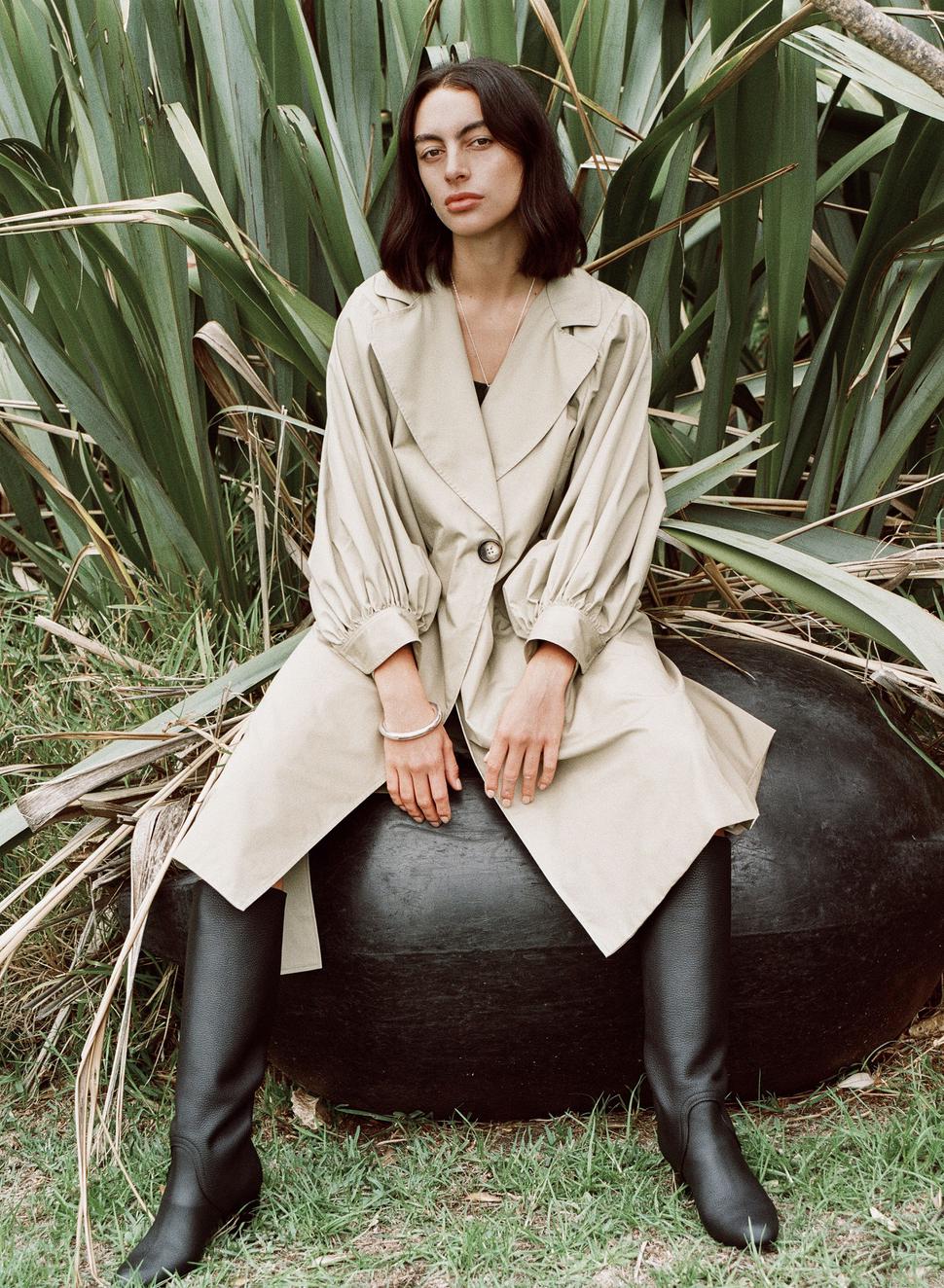 Mahsa Willis' New Mood Is A Bohemian Delight
The slow fashion advocate returns with a fifth 'mood' after two years
Thursday July 14, 2022
Since its launch in 2015, we've charted the progression of Mahsa Willis' slow fashion label Mahsa, the former film producer extending her stylish point of view to a line of garments made with timelessness in mind.
In that time, she's released four 'moods' — collections that speak to her purist perspective for clothes to cherish and look after forever, whether it's her popular pussy bow cotton voile blouses or the languid tailoring of her Gentlewoman blazer.
This week, she releases her fifth mood, the first collection of garments in two years.
"After a long season of retreat, dressing for comfort and immersing ourselves in the consolations and inspirations of art, music, and literature at home, now we are moving on."
Celebrating the spirit of bohemia, Mahsa has tapped into our newfound desire for exploring a new world as borders gradually open up. In the space of two years, she's also manifested several new ideas into fresh additions in this new collection.
"I have been practising surrendering and being free with my thinking and thus my work. I have a trusted team around me and that has been quite inspiring, we really rallied together during Covid and this mood continues," she explains.
"I/we need to have fun, and this collection I think picks up on this. Some grounded frivolity perhaps!"
READ: Mahsa's New 'Mood' Is Perfectly Nostalgic
Classic favourites have been updated, including Mahsa's popular bow blouse and the O'Keeffe dress, and newer additions like the sensual Gala Shirt is an example of this free-thinking, bohemian attitude with its sexy skin-baring design enhanced by triple ties on the front or worn reverse to the back.
"I enjoy feeling sensual — I don't think this needs to be overly overt, fabrics, under layers and scent make one feel sensual; this is a quiet feminine confidence that becomes quiet energy, a sensual forcefield!"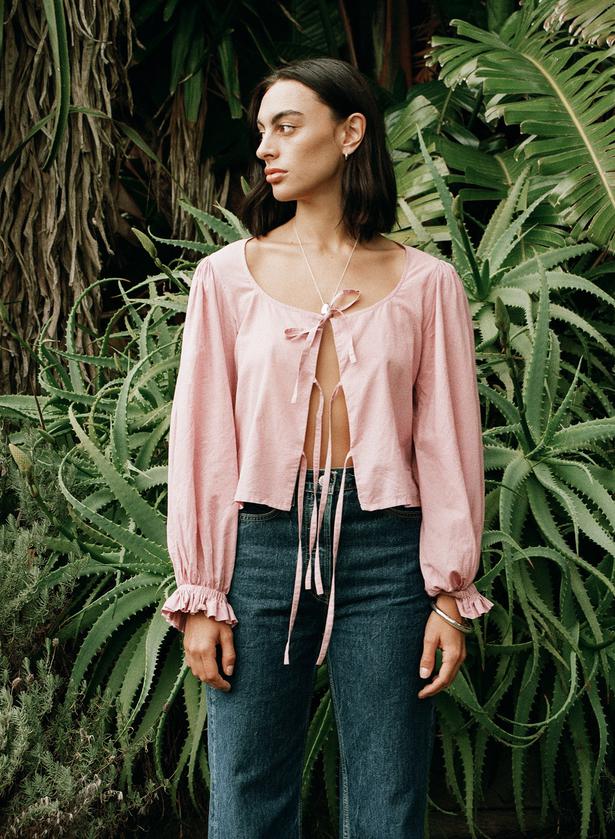 Indeed, it's this emotive response to the way she creates garments that have helped create a loyal community of Mahsa advocates, who will no doubt enjoy fresh textile offerings too — including colour, with the inclusion of a soft 70s palette by way of lilac, pink, sky blue, sage, cacao, and maple. The addition of paisley printed on silk/cotton accentuates each garment's sense of freedom and ease.
READ: Mahsa Willis' Festive Entertaining Tips
"I wanted to add some colour to this collection to inject some optimism. I love experimenting with a palette. I recall my mother wearing paisley and beautiful tonal pinks and purples when I was a child. A side note — my mother's wedding dress was purple velvet which she accessorised with a paisley scarf. I also felt energised when I wore the right tone of colour on natural fabrications, so the exploration resulted in colour.
And like all good creatives, working to a soundtrack has also helped define the mood of this collection.
"Nick Drake – Pink Moon; Joni Mitchell-Hejira; Bowie, always Bowie; Nina Samone; Wilco's Ode to Joy; One Sunday Morning and Leonard Cohen."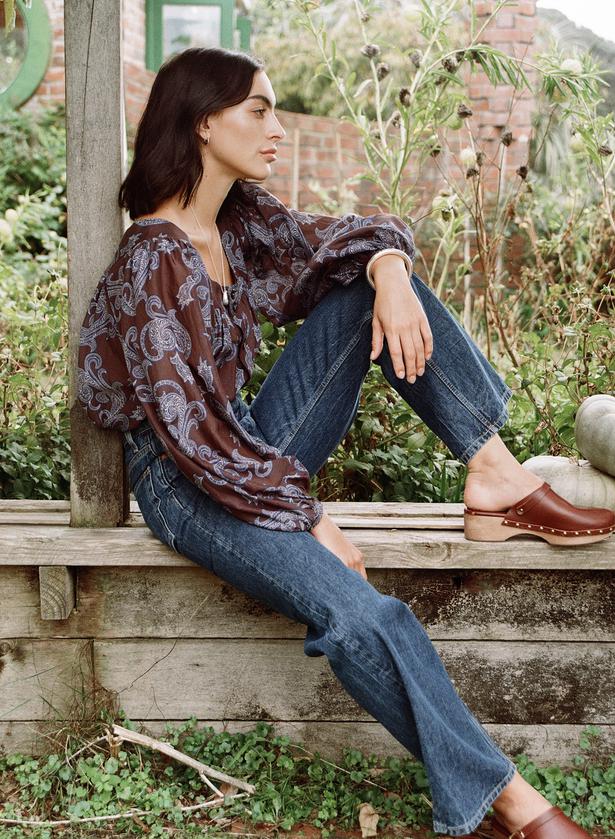 "I wanted to explore the feelings of expanse and freedom — this collection encourages daily rituals and adventure."
"The 70s, and my upbringing, seemed to offer so much freedom and a lot of that came of the values around me and the simple rituals that we often overlook these days. I think Covid has really made us shift our intentions and people seem more awake to me."
Mahsa Mood 5: New Bohemia is available at Mahsa.co.nz and selected stockists.
Share this: