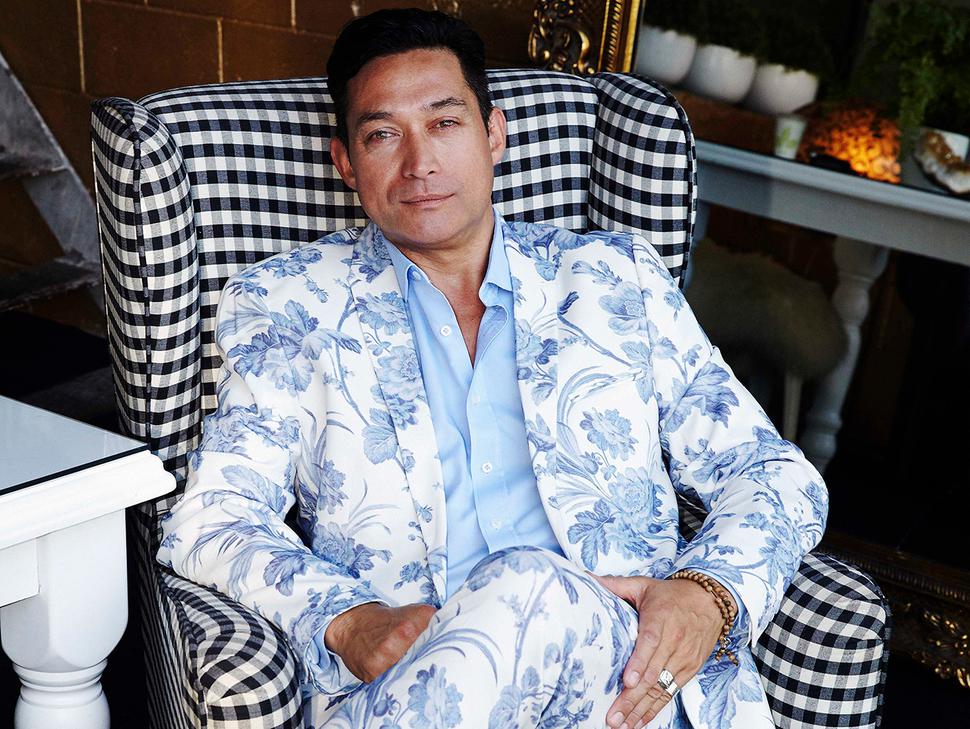 A Man's Guide To Office Style
Take a look inside three men's workplace wardrobe and how they make it work
Tuesday March 13, 2018
RICHIE STOTT - Owner of Propel Brands
Working life for Richie began in a strict suit and tie in the travel industry. Since then he's switched tack, moving into beauty and homeware wholesale. He credits a buying trip to home decor fair Maison & Objet in Paris with the change of direction. Now in colours, prints and patterns most days, Richie works for himself at Propel Brands selling to retailers country-wide.
Work attire?
These days it's a lot more casual, which allows me to have more fun with what I wear to work. With the home and giftware industry, it's about bright and bold trends. Which is generally reflected in my fashion too.
Stylish beginnings?
I thought it was when I was a teenager, but after discussing this with my sister she started laughing telling me 'no way, you were so vain as a child and use to change two or three times before we went out'. So, let's just say at a young age.
Go-to look?
A great pair of shoes, jeans, jacket and some sexy glasses. All good to go 'coming in hot…'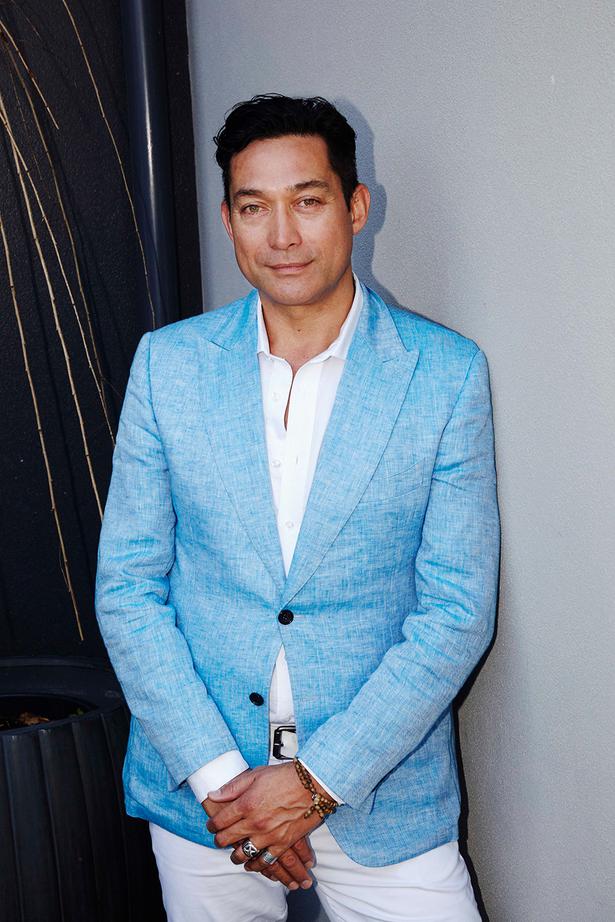 Sassy Friday outfit?
I'm loving coloured pants at the moment, especially my new mustard ones.
Thread inspiration?
I could list Tom Ford and the usual purveyors of fashion, but I am going to keep it local. I think my beautiful friend and stylist Clifton Piper gets it right and always looks fantastic.
Fashion philosophy?
I find putting on a beautiful piece of clothing or shoes puts you in a good frame of mind and it's game on… I'm ready to create some magic in the world today. Don't get me wrong, some days I can't wait to get home and put on my elastic waisted pants. It's about mixing it up and keeping things in perspective. Fashion should be fun.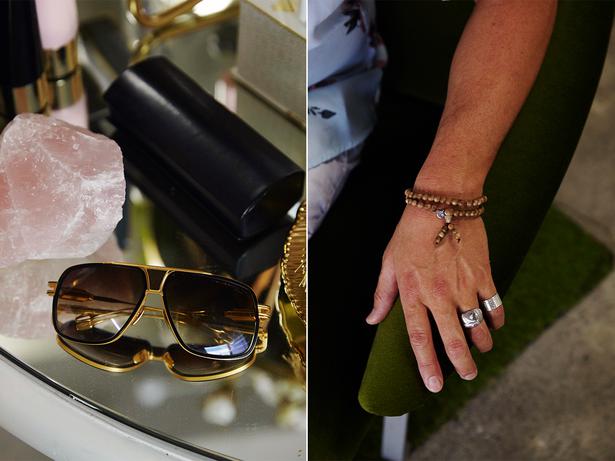 Details
Sunglasses: At the moment I am loving my Dita Grand Master Five pair from Sunglasses Hut. A lot of sexy gold and tint.
Rings: I never saw myself wearing jewellery, but I would have to say these two rings would be much treasured. As they were given to me by special friends. My Lindi Kingi Design ring and Boh Runga – Gentlemen's Club signet ring.
READ: Dayne Johnston of Zambesi Shares his Favourite Sydney Spots
DOUG PEACOCKE - Group facilities manager at NZME
As the group facilities manager for NZME, Doug is in and out of the office regularly, managing 43 different media offices from Kaitaia to Invercargill.
Work attire? 
I try to find that sweet spot between being overdressed or too casual. An outfit should look like it came together easily. If I feel comfortable in the clothes I am wearing then my day is off to a good start.
Stylish beginnings? 
The first item of clothing I really cared about was shoes. I remember being pretty intense on Nike Airs and boat shoes back in the 1980s. Like most kids, I probably only got one pair of shoes a year if I was lucky, so once I started making some money my acquisition rate increased pretty fast.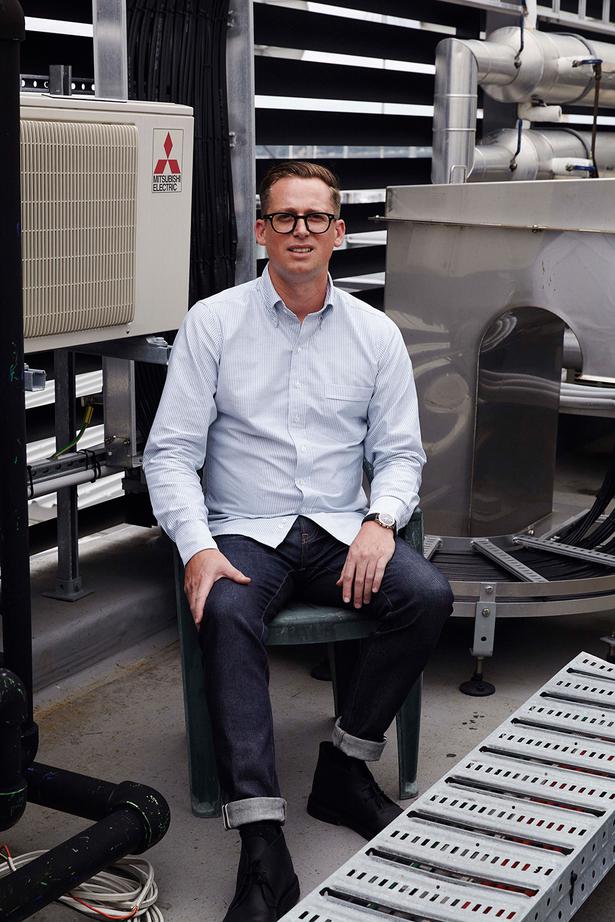 Shop sense? 
I like to buy quality pieces that haven't been mass-produced in a sweatshop, which I hope will last. Finding clothes that look good and fit well is enjoyable. 
Thread inspiration? 
I do enjoy seeing the photos that come out of Pitti Uomo each year. I particularly like Japanese brands that take American workwear style and make it better.
Go-to look?
Red Wings or Clarks, box fresh socks, Japanese selvedge denim, button-down Oxford shirt, a mechanical watch and trusty glasses so I can see. 
Off-duty wears? 
I do have overalls and gumboots I like to wear if the opportunity arises. 
You'd never wear?
I do a pretty good job of avoiding polyester.
READ: A Kiwi Designer's Quest to Find the Perfect Linen Shirt
TIM HUGHLEY - Tenant services manager of Vero Building
Known as the sharpest-dressed man in Shortland St, Tim is the three-piece-suit-wearing tenant services manager of Vero Building. Out of the office, American-born Timmy Lou can be found singing at private gigs to the smooth sounds of jazz, soul and funk.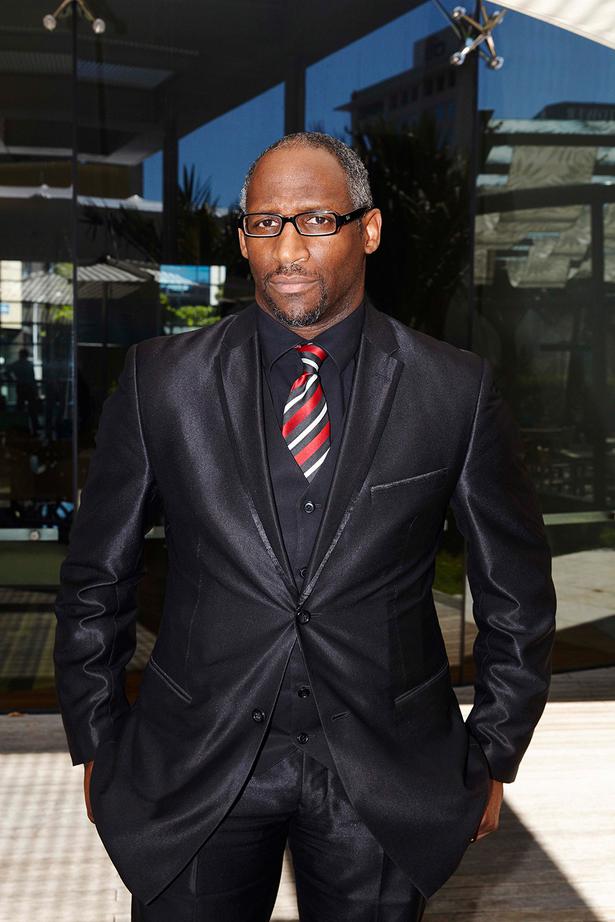 Tim Hughley is known on the block as the sharpest-dressed man in Shortland St. Picture / Rebecca Zephyr Thomas

Stylish beginnings?
I first became interested in style around age 15. I grew up in East Cleveland Ohio and always watched old movies with my family. I loved how they wore suits and G-Man hats. My favourite is Casablanca.

On-screen inspiration? 
Humphrey Bogart and Denzel Washington. They evoke a sense of smoothness. 

Go-to look? 
My double-breasted blue suit. It's timeless. 

Sassy Friday outfit? 
A sharkskin suit with a satin dress shirt. I do receive a lot of compliments. Mostly, 'you look very smart'. 

Off-duty wears? 
A nice shirt and jeans. I still perform a lot of private gigs, but what I love most is going to Sylvia Park's Rockshop and playing music there for a few hours in the weekend. I play mainly bass guitar and alto saxophone. I enjoy talking to people who pass by and ask questions.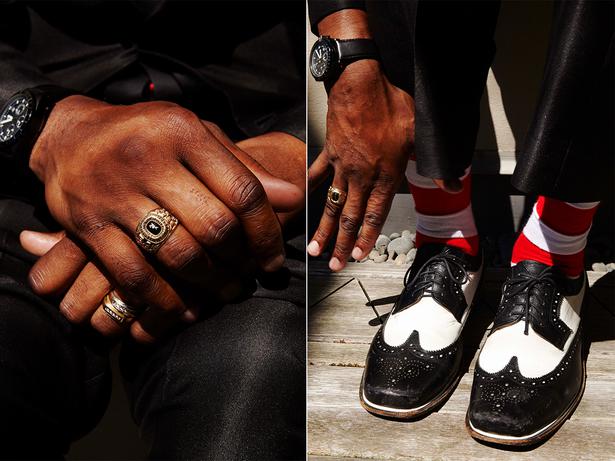 Fraternity rings and classic Stacy Adams wing tip shoes Picture / Rebecca Zephyr Thomas

Details
Ring: Fraternity Alpha Phi Alpha ring from California State University Class of 1993. 
Hat: Indiana Jones official hat bought in the states three years ago.
Shoes: Classic Stacy Adams wing tips.
Socks: Ronald McDonald charity socks. 

Share this: