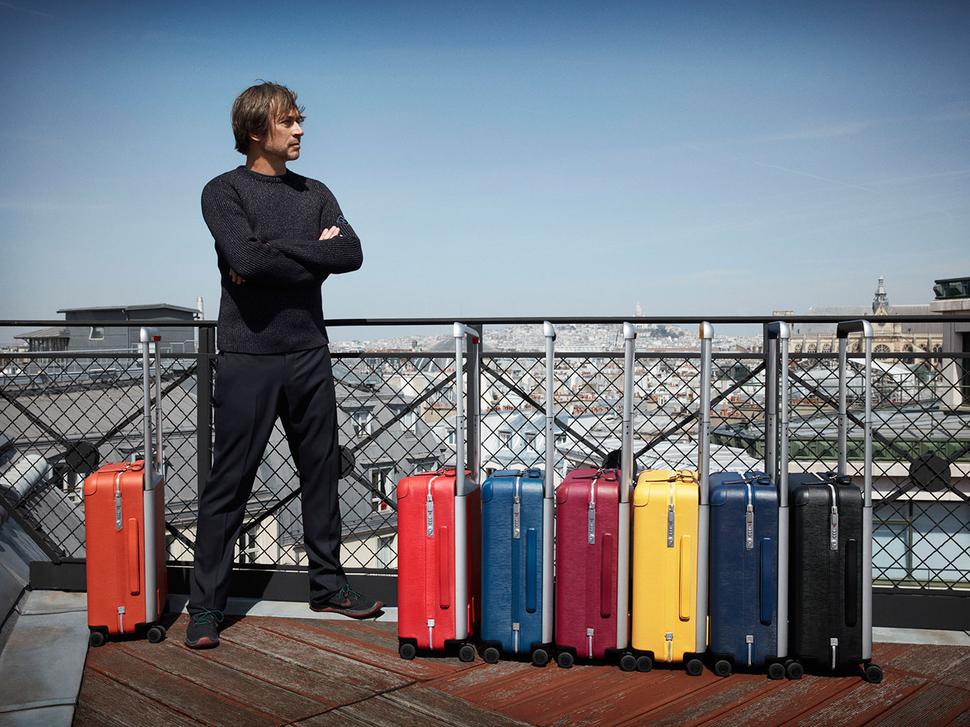 Travel in Style with Marc Newson for Louis Vuitton Luggage
Industrial designer Marc Newson has collaborated with Louis Vuitton
Wednesday June 29, 2016
Having designed everything from kettles to fountain pens, Qantas flight lounges to the Apple Watch, Marc Newson now turns his hand to luggage in a just-announced collaboration with Louis Vuitton.
The influential Australian-born industrial designer, who has worked with the likes of Alessi, G-Star and Smeg, has created a capsule range of rolling luggage available in mini, cabin and check-in size, made from the classic Louis Vuitton Monogram, Damier, rainbow Epi leather and more. Importantly, the bags are durable and incredibly light. Marc's main innovation has been moving the handle to the outside of the bag; making it a structural element and offering a completely flat surface inside.
"The lack of usable space has been one of my pet peeves over the 30 or so years I've been using products like these," he says of his approach to this new partnership, which follows a 2014 collaboration as part of Louis Vuitton's "Celebrating Monogram" project.
A frequent traveller, Marc believes the art of travel will evolve and that luggage must do so too. "I'd like to think we will always have to use luggage. We may not actually be carrying the luggage — at some point in the future we may be able to send our luggage ahead of us like people already do in Japan," he explains. "But I'd also like to think the process of travelling in general could be a little more elegant, a little more seamless and a little more enjoyable."
The Marc Newson for Louis Vuitton luggage range will be available in New Zealand stores from September. Ph 0800 586 966.
Share this: