Digital Influencer: Blogger Margaret Zhang
Juggling law school with an international career is second nature for Margaret Zhang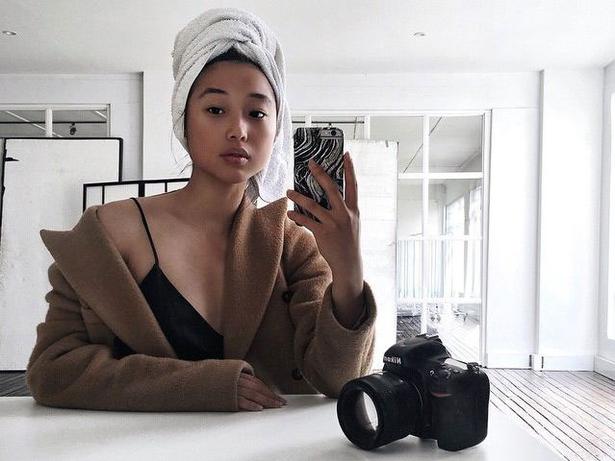 Wednesday July 15, 2015
As one of Australia's savviest digital influencers, Margaret Zhang is also one of the most interesting — balancing a burgeoning global digital brand with commerce and law studies at The University of Sydney.
The 21-year-old writer, stylist, photographer and creative director launched her blog Shine by Three in 2009 at age 16, quickly becoming a leading face in the influential group of Australian style bloggers to be embraced by the local and international fashion industry.
Today, she works with brands ranging from Elle.com to Louis Vuitton and commands a growing digital empire, with her website and social media reach of over 500k (486k followers on Instagram — her main network of choice — 20.5k on Twitter and 35,415 on Facebook).
She is the epitome of the fashion blogger turned brand, flying around the world and sharing her glamorous travels via perfectly shot photographs.
Zhang's is a busy life. When we spoke she had just flown into New York from Palm Springs, after a fleeting visit to the desert town for the Louis Vuitton Cruise show. This week she's in Berlin, last week Paris for the couture shows, and the week before she was in Austria hanging out with Miranda Kerr at a Swarovski event. This is all during a university break, a time when most students would be taking time out to do absolutely nothing.
This week there comes another project to keep Zhang busy: appearing in Clinique's 3-Step Skin Care System #FaceForward campaign, alongside fellow "millennial influencers" Tavi Gevinson and Hannah Bronfman. The beauty giant approached Zhang at the end of last year about the campaign, and, in true millennial style, she announced it via Instagram with one of her signature flat lays.
She explains the most exciting part of the campaign is that it is "based on what Tavi, Hannah and I do, and what we work on, rather than just what we look like. It's about promoting that multifaceted, cross-disciplinary approach to youth.
"Just because you're young it shouldn't restrict what you're able to do; in fact, it should be liberating. You should use it to your advantage to pursue whatever you want in whatever set of skills you want to do.
"That was the appeal of the campaign for me — it's awesome for a global brand like Clinique to recognise that's what I pride myself on. I never say that I'm a fashion blogger per se — I shoot, and style, and this is my vehicle for pursuing that."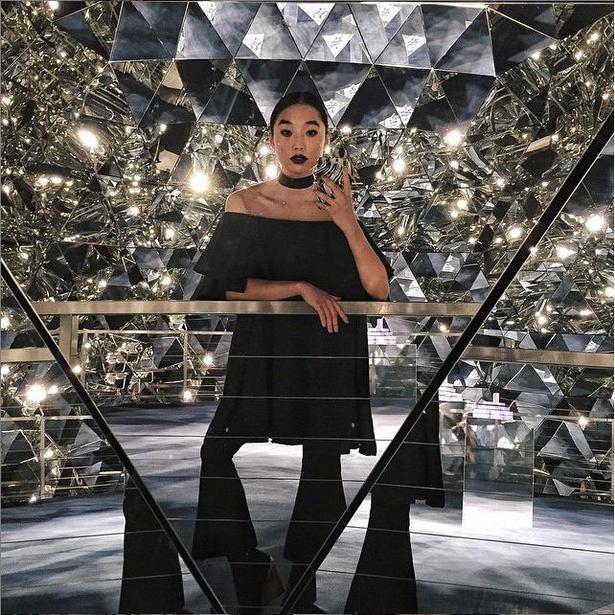 The trio encapsulate the new generation of savvy young women making the most of the rise of social media and excelling in many areas: Gevinson is a writer, editor and actress, Bronfman, a DJ, model, and entrepreneur. That do-it-all attitude is the key to Clinique's campaign, encouraging women to be similarly ambitious in achieving their goals.
As little as five years ago the concept of the "slashie" was considered novel; today it's essentially a given for anyone under the age of 30 to be doing many things at once.
In a 2013 blog post, Zhang summed up the appeal of what she called "the return of the Renaissance (Wo)man", writing that, "global economies need this generation to stop specialising and to be across everything, or forever be missing in the masses. Building side projects and skills does not necessarily mean you're losing focus — who says seven careers can't come about at the same time?"
But if everyone is doing everything, you have to have some point of difference to stand out: Zhang's is her ability to talk business and branding as well as fashion.
She can talk as passionately about her favourite designers (Dion Lee, Josh Goot, Ellery, Bec and Bridge, Christopher Esber, Michael Lo Sordo, Proenza Schouler, Louis Vuitton, Christopher Kane, New Zealand brands Ruby and Georgia Alice), as her interest in media law, defamation, intellectual property and copyright trademarks.
She'll finish her degree at the end of the year, and thinks her academic background has helped give her perspective.
"Studying a lot keeps me grounded. Because law is such an analytical school of thought, it makes you step back and look at your creative outlook as a business and make sure that you're always looking at the long-term, and that everything makes sense.
"Everything, as small as looking at contracts and understanding that, to bigger things like disclosure laws and the evolution of the internet space and intellectual property. I think it really grounds how I approach growing my creative brand; it gives a more intelligent and long-term way to sustain it over 10 or 20 years."
Over the years Zhang has seen blogging evolve from the inside, and is open to its next incarnation.
"I think fashion blogging as the industry knows it will peter out a little bit. It's really about the people who define their skill sets. Tavi, for example. She obviously started out as a fashion blogger, taking pictures of what she was wearing and sharing her creative perspective on things; she has evolved that with Rookie [her teen magazine], and now she's acting on Broadway.
"I think it's important — that kind of longevity only comes from crystallising your skills, and pursuing them in that way, and using your website as a home for content that communicates that, rather than just standing around being like, 'this is what I'm wearing today': I really feel there is a time limit and expiry date on that."
Share this: