Marni's many happy returns
In the 20 years since Consuelo Castiglioni founded luxury label Marni, it has built a reputation as one of the most consistent names in Italian fashion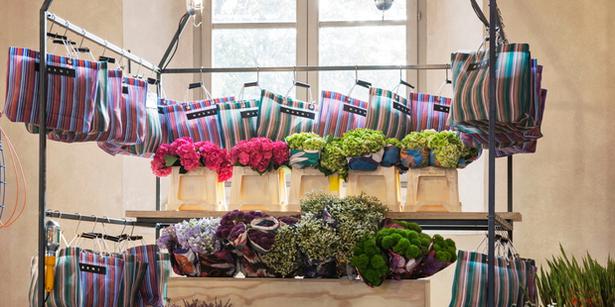 Friday Oct. 17, 2014
Consuelo Castiglioni had something of a late start in the world of fashion, setting up the label Marni with her husband Gianni in her 30s, when she was mother to two children. Now, 20 years later and with a modern-day fashion and fragrance empire to their name, it seems that patience has paid off.
"Fashion has always been my passion," says the Swiss-born designer who received no formal fashion training before she founded Marni. "My husband's family owns a fur company and my idea for the first collection was to work fur as a fabric, reworking it to bring out its different aspects and volumes and interpreting it in a less bourgeois way."
Though tastes for fur have dwindled over the past few decades, our Continental cousins have no such qualms.
The roots of the brand may be firmly in the world of fur but the aesthetic has evolved. The modern Marni is known for its rich textures and prints, chunky footwear and crisp lines, imbued with a sense of intellect as well as luxury.
The brand's most recent show in Milan was a neat demonstration of this. It began quietly with simple, canvas-like pieces in the signature off-kilter silhouette, building first to incorporate printed florals and then on to something of a crescendo of dense surface decoration.
"Marni has evolved over the years, of course," Castiglioni says. "But the richness of diversity that is integral to the aesthetic - experimentation, avant-garde, the taste for prints and colours - were there right at the beginning. I work intuitively; the creation of a collection generally starts with the research of the fabrics or materials. I am fascinated by the effect of different textures, colours and prints."
That may sound a little dense, or over-wrought but, Marni is one of the most consis-tent labels on the Milan schedule. Castiglioni is aware of her customers and their desires but also their boundaries. "Each collection includes consistent items that our clients can wear, season after season."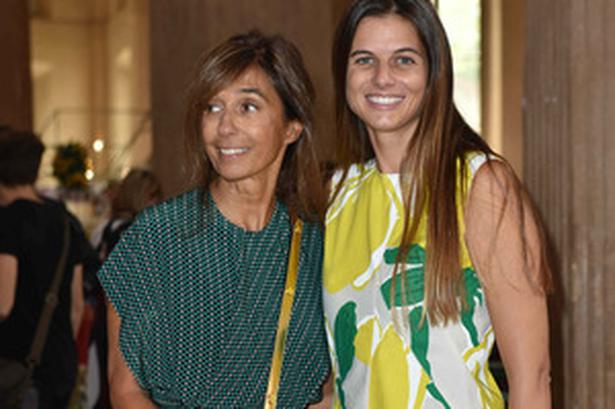 While there is no doubt that Marni is a luxury brand, it eschews most of the status symbols that other Italian labels are renowned for, or if it does use them they are handled in a novel way. That sense of experimentation has helped the brand to appeal to the intellectual side of its customers, and has played no small part in its success in the UK.
"Marni was immediately appreciated by the UK customers and press, maybe for its fashion attitude combined with a bit of eccentricity," Castiglioni says.
Indeed, the brand chose London, rather than Milan, as the site of its first flagship store, which opened in 2000, for this very reason.
"The Marni woman is less about age or status and more about the understanding of the clothes to express oneself. [The brand's intellectual, artistic connotations] come naturally to me, rather than being the fruit of much study. Art is one of my passions, but everything that surrounds me is inspiring: art, music, books, different cultures, nature."
While Marni may seem somewhat dependable, that's not to say that it hasn't veered into surprising territory in the past. In March 2012, the brand collaborated with H&M to re-issue archive pieces with a high street-friendly price tag. "This collection offered the opportunity to reach a wider audience, in particular the younger generations," Castiglioni says.
"Another exciting aspect was the challenge to create a comprehensive collection of 40 items that represent a part of the Marni world with all its codes, that encapsulated fashion and quality. The democratisation of luxury fashion that collaborations allow is so positive. I still see women wearing the collection and it makes me really happy."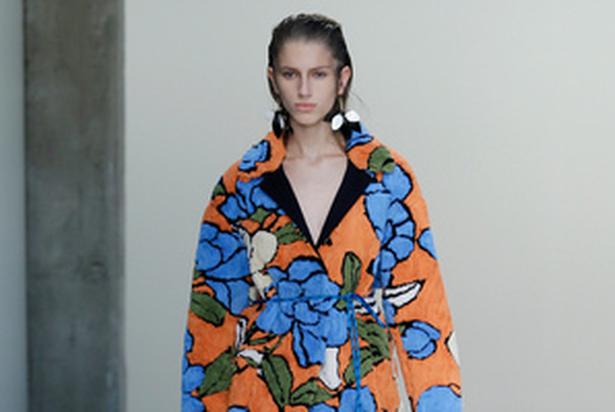 In December that year, Renzo Rosso, the founder of Diesel, bought a majority stake in the brand through his holding company, OTB.
"Renzo approached us because he likes our work, so my role didn't change, "says Castiglioni. "We know him personally and OTB is an Italian group and also a family business, so we felt confident it was a right choice."
Having built a denim empire on a distinctly sexy aesthetic, Rosso's investment sparked plenty of speculation about what new direction the brand would be taken in. 
Tellingly, there has been very little obvious change.
"We are happy that in 20 years we have gone so far by staying creatively true to ourselves, and this is what we wish to maintain," Castiglioni says.
"The anniversary is an important step and we have decided to celebrate through a series of events."
The first of many celebrations was a flower market held in Milan on the same day as the brand's spring/summer 2015 show, and organised by Castiglioni's daughter, Carolina.
Alongside bunches of flowers, colourful metal and PVC animal sculptures, printed ceramic pots, canvas aprons and bags were sold to the press and public, both of which were in rhapsodies over the freshness of the 20-year-old brand as well as the blooms.

• Scotties is the exclusive New Zealand stockist of Marni.
Share this:
More Fashion / The Latest