Maryam Nassir Zadeh Embodies Downtown Cool
New York-based designer Maryam Nassir Zadeh's footwear is available in New Zealand for the first time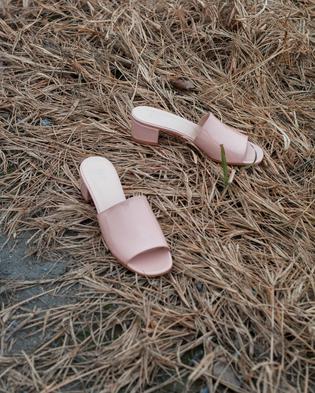 How does one manage to capture the ruling look of downtown cool? Just ask Maryam Nassir Zadeh, whose mules, sandals and pumps are so simple in their perfection they manage to make most other footwear seem passe. For the first time, the New York-based designer's shoes will be available in New Zealand, with select styles being stocked at online store The Mercantile. Here, Maryam talks about her career path, fashion label, store in New York and expansion.
1. How did you get your start in the fashion industry?
I got into the fashion industry just upon graduation of art school. I began experimenting making one-of-a-kind dresses and T-shirts collaged, draped and hand manipulated with vintage material. I became obsessed with antique French lace ribbon, embroidery and feathers. I would combine those elements with found jewellery which I would collage onto the garment. Before I know it my T-shirts were selling out and I was selling to prestigious retailers like Maxfield in Los Angeles, Barneys New York and Ikram in Chicago. I honestly didn't know what I was doing, I was so young when I started but I had vision and I was eager to create. I really just took things one step at a time. It was a very organic process to have entered the industry.
2. Did you always want a career in fashion?
I didn't always know I wanted a career in fashion. It was almost too familiar and too obvious of a passion, that I almost overlooked it when I was younger. I couldn't imagine a career out of something that came so naturally and didn't feel like work.
3. When did you open your store?
I opened the store in 2008 with my husband Uday Kak. I had my first namesake brand at 22 for four years and then I decided to go back to school and study more, to one day approach my business from a more trained and mature position. I got my second degree in design at 28 from Parsons. When i finished I always longed to do my own brand again, but I knew it was too soon and not a realistic option. It was difficult going from having my own company, then to graduate and go work for someone else and start at the beginning again. Jobs were not easy to find either. I secretly was dreaming of being able to be free to have my own business again and not have to work for someone. Uday at the time was my boyfriend and he was visiting me after hours at my friend's vintage store, Narnia. He began to have a vision of me having my own store with my unique aesthetic, bringing together a space with my different interests and taste. It was Uday's idea and encouragement that sparked the process. I was terrified at the idea of doing something unfamiliar, I never imagined I would have a store. However, I was keen on the idea that i could take a risk and not have to work for someone. I liked that part the best. We wanted to do something together as a couple that would inspire people and would enable us to express and discover ourselves further creatively. My dream was always to design since I organically stopped after my first namesake brand. I appreciate opening the store. It was a process in order to get back to my initial dream to design again.
4. What do you look for when finding brands for your store?
I look for the brand to share a similar spirit to my aesthetic. I look for brands that are beautifully made with fine materials, that are unique and special. I love to stock products that have a story behind them and are not easy to find. I love stocking brands from different parts of the world as well as buying found objects or local designers from places I travel to. These brands complement my brand because my aesthetic is clean and minimal. The other brands I strive to complement are more organic and detailed so the juxtaposition is personal and balanced.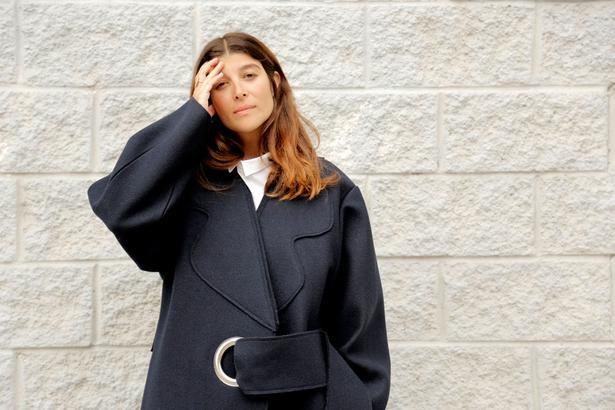 5. Why do you think your brand is resonating at the moment?
I think I'm conscious of what I feel drawn to wear and how I want to my style to be like. I try to be intuitive in design, to create what I feel is missing or styles that I want to be my signatures of aesthetics, and styles I feel are good staples to mix in and be creative and easy for styling. To be experimental but also to be effortless and comfortable is our nature. I think we design from an honest, passionate place and hopefully that is conveyed and people want to connect with something that is accessible but also personal.
6. What values do you think your brand has?
The values of MNZ are sincere. We really stand behind what we create and it is coming from a familiar place that feels real. We try to make everything feel new and authentic to the brand and feel like it's fitting into a seamless story and evolving into something that will last. The team that works on the brand is very close and we all feel very passionate to make beauty and we don't compromise on aesthetics and quality.
7. Who are some of your personal favourite brands?
My personal favourite brands are Sophie Buhai, Lemaire, Cristaseya, Nehera, Barbara Casasola and Celine.
8. How has your personal style changed over the years?
My personal style is always evolving. I think it's always me but I love clothing so much. I always feeling very close to what feels most authentic at the moment and constantly trying to refine for things to feel the most sincere. I think the label is always a good reflection of my style or the way I want to dress.
9. Specifically with your shoes, how did you first conceive of the simple designs?
The shoes evolved by being inspired by vintage shoes that I fell in love with and felt had perfect elements but didn't quite fit me perfectly. It came from a passion of something that I felt was perfect and needed to be a long term staple. That evolved into the first style, the Sophie sandal. We got inspired by this style and it was the first building block of a shape that we later built many shapes out of - evolving the silhouette to different styles.
11. Can you see your brand existing outside of New York?
Yes, I can definitely see the brand outside of NY. I have strong ties to California and the spirit of the brand I feel originates from there as well as the Mediterranean. I love that the brand was born out of NY and was based on risks and a real evolution. I'm so appreciative that the brand was able to make it in NY and be recognised in NY, which is a such a hard and competitive place to be sustainable. NY is where the team is and it's very much where it all began, so it will always be an important place for the brand. From here I have many ideas of expansion. Lately I have been thinking about handbags and jewellery and even home textiles. My dream is to have another store in LA eventually.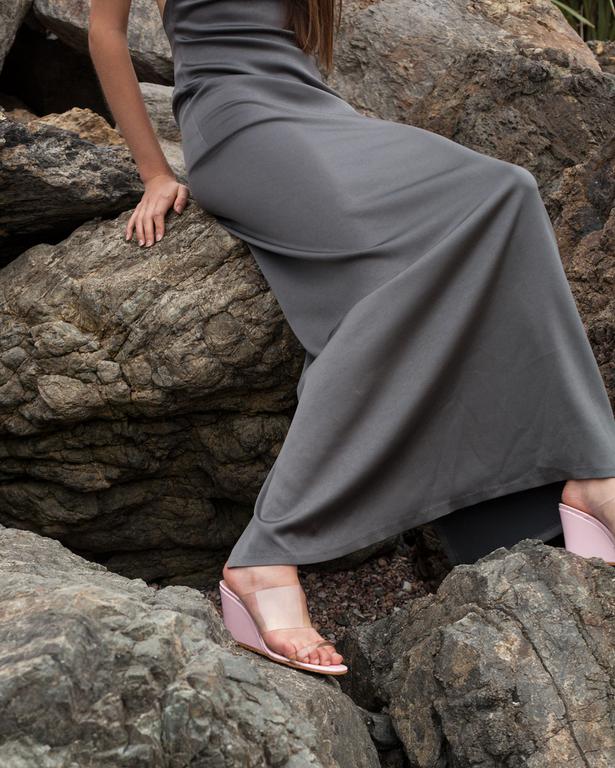 Share this: