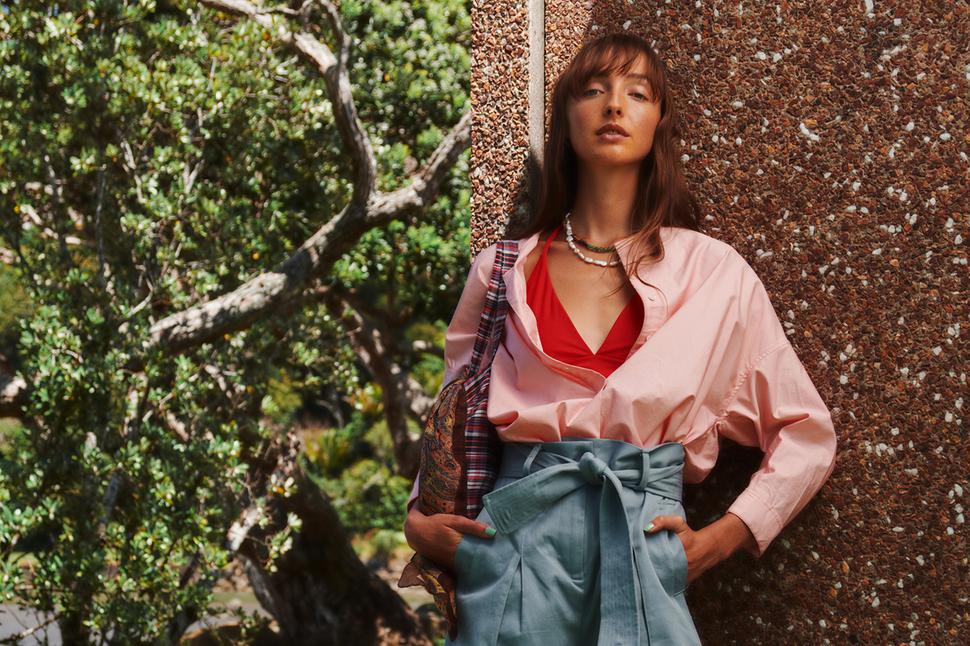 How To Master The Art Of Holiday Dressing
Totes, togs, towels and beyond — embrace languid, summer dressing with easy layering and thoughtful accessories
Sunday Dec. 29, 2019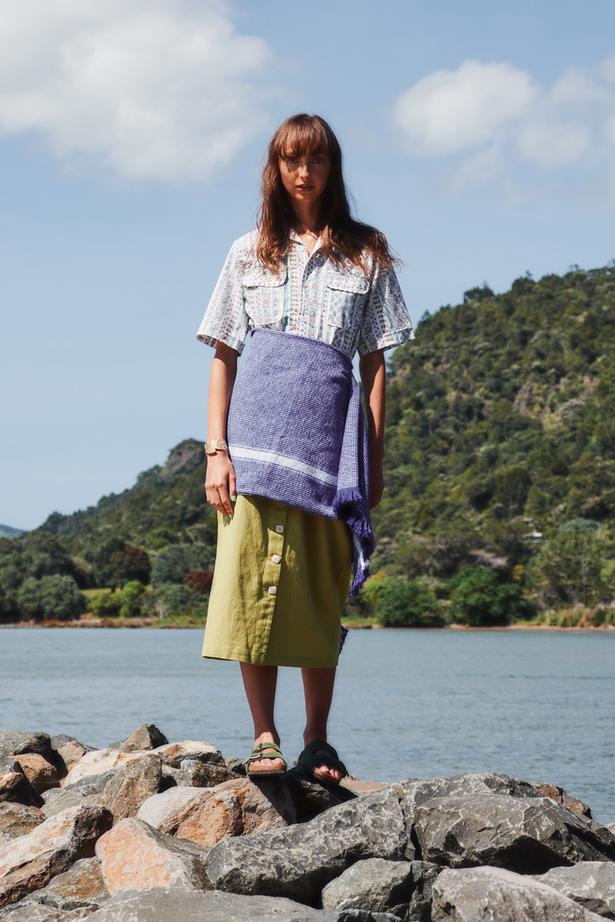 NEW HORIZONS
A towel needn't just be used to dry off; this light woven cotton beach towel by Mungo makes an interesting top layer over a repurposed fabric short-sleeve shirt by Lucky Dip and organic cotton skirt by Ovna Ovich.
Lucky Dip shirt $600. Ovna Ovich skirt $295. Mungo towel, $85, from Everyday Needs. Birkenstock suede sandals $190. Karen Walker oak leaf cuff $689.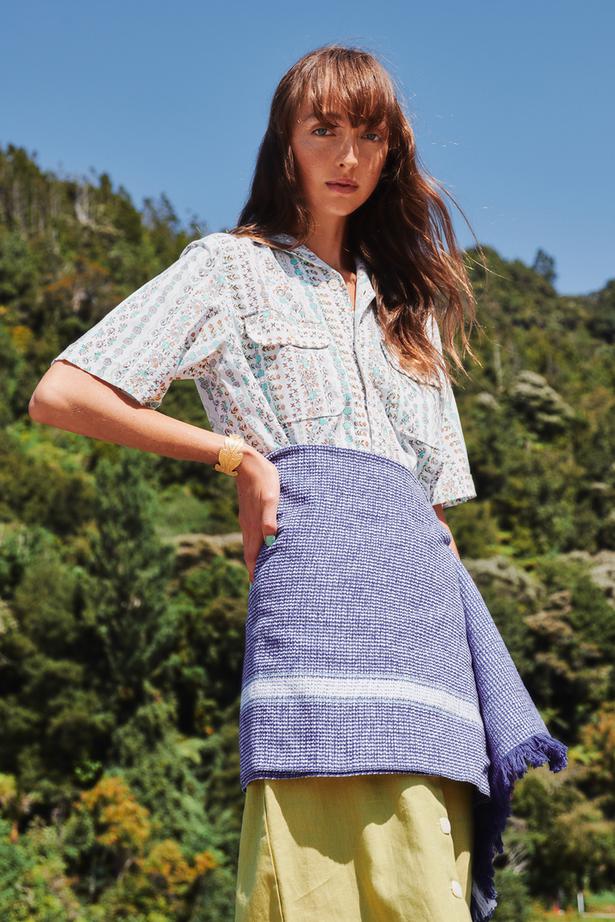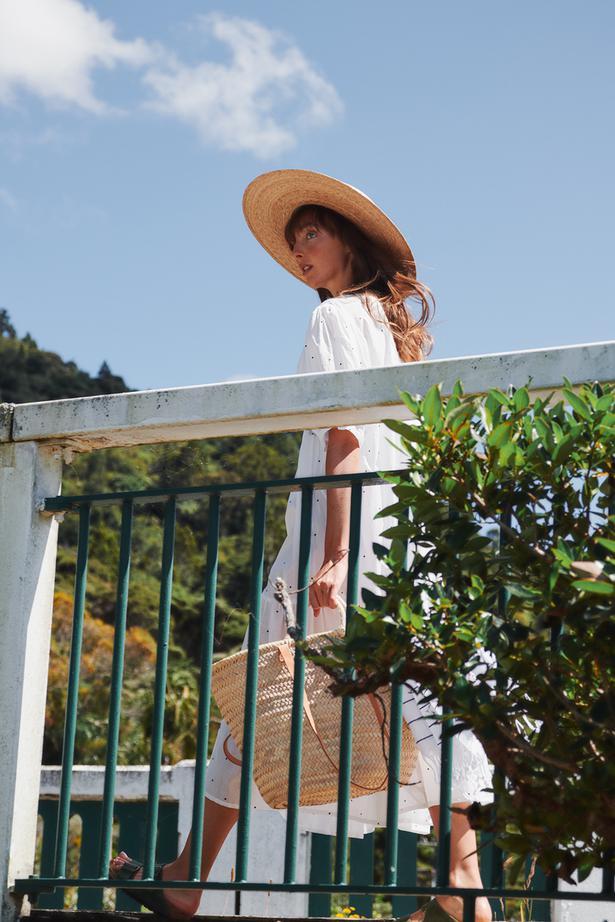 LIGHT AS AIR
Give yourself room to breathe in a billowing shirt dress like this by emerging designer Caitlin Crisp, whimsical yet practical paired with a straw hat and oversized tote.
Caitlin Crisp dress $425. Lack of Color hat, $159, from Superette. Citta woven bag $60. Birkenstock suede sandals $190.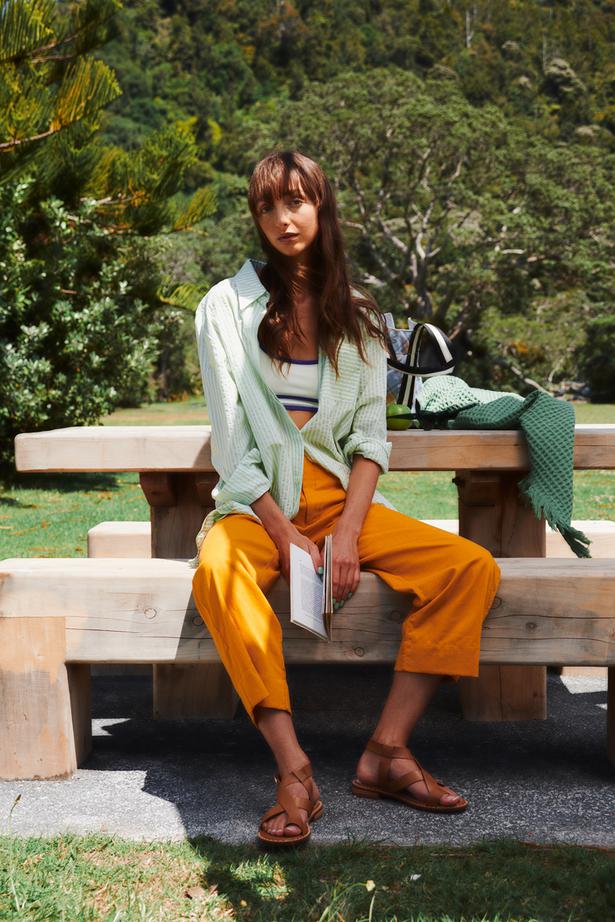 SUNNY DISPOSITION
Wixii's yolky golden trousers are sunshine personified, and a light, long-sleeve shirt is indispensable in summer — throw it on over a bikini for instant relaxed polish.
Denizeri bikini top, $150, from Mei Lan. Gregory shirt $389. Wixii linen trousers $185. Mi Piaci sandals $220. On table: Citta waffle beach towel $59.90. Ganni tote bag, $295, from Seletti Concept Store. Kate Sylvester sunglasses $349.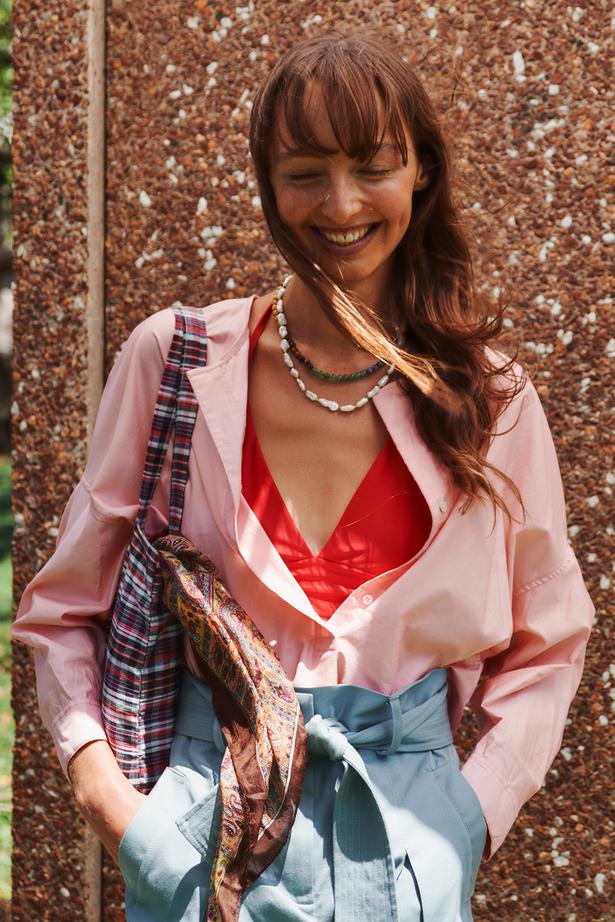 COAST TO COAST
A simple bikini top can be a seamless outfit addition — this one from Kowtow is an excellent saturated red. Cinch a voluminous shirt with a waist tie for balanced proportions, and don't forget to accessorise.
Sills shirt $299. Ingrid Starnes shorts $259. Kowtow bikini top $139. Fair trade tote bag, from $20, Vemeer Studio pearl necklace, $215, and glass bead necklace, $215, from Everyday Needs. Vintage silk scarf stylist's own.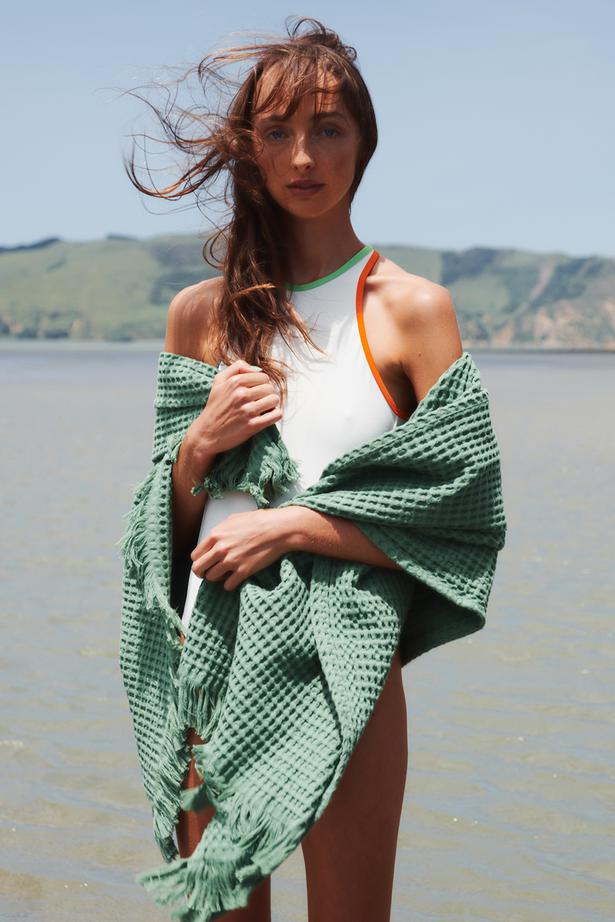 BARE ESSENTIALS
Practicality needn't negate style as shown by this one-piece by Turkish brand Denizeri. The white will brilliantly offset a summer tan, and with its multi-coloured edging it would look just as good worn as a top with trousers or shorts.
Denizeri swimsuit, $360, from Mei Lan. Citta waffle beach towel $59.90.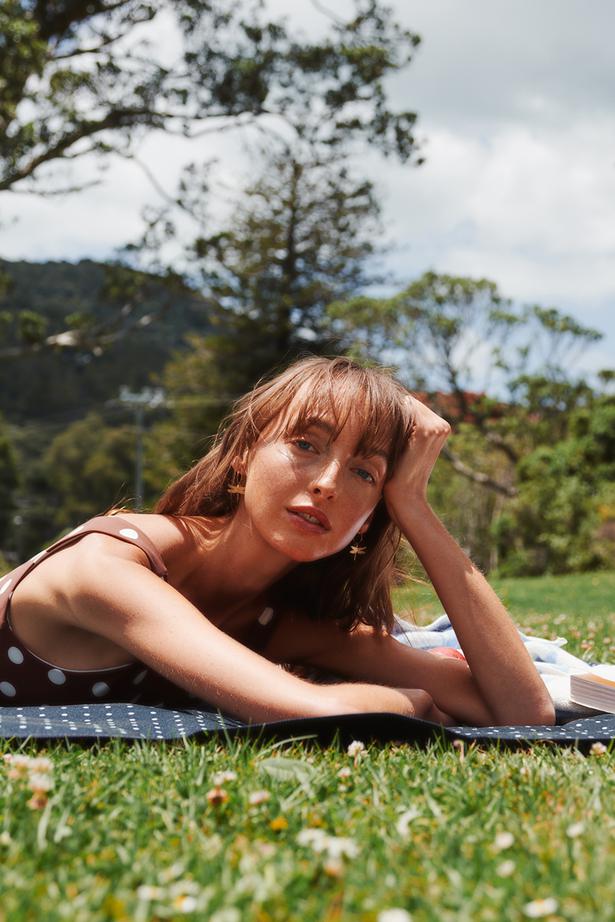 PARADISE FOUND
A resort-ready swimsuit will serve you well over the holiday months; bonus points if you can match the pattern to your picnic blanket.
Seed Heritage one piece swimsuit $99.90. Karen Walker 9 carat gold dragonfly earrings $1,179. Citta picnic mat $59.90.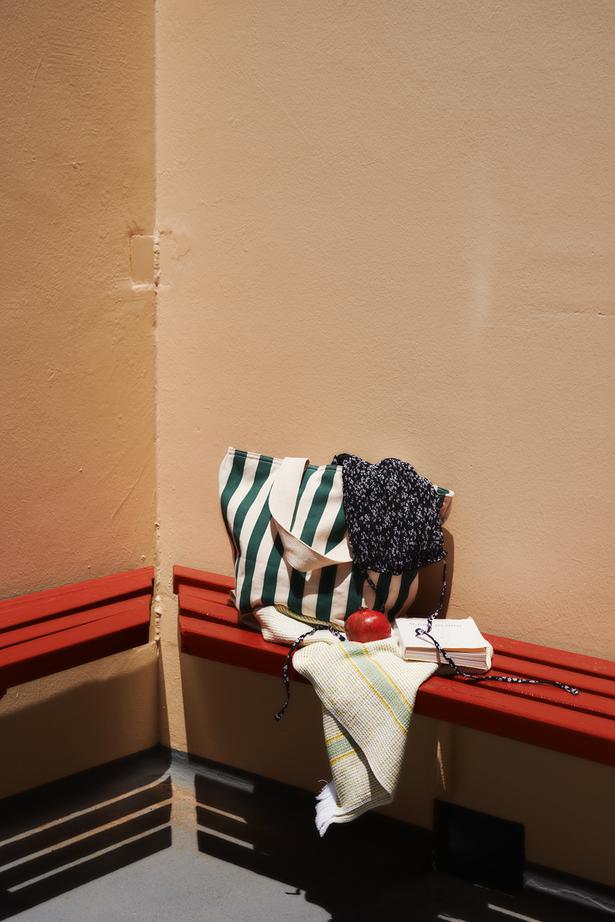 Baggu canvas tote, $89, from Superette. Max ruched swimsuit $160. Mungo towel, $85, from Everyday Needs.
Photographer / Scott Hardy. Fashion editor / Rosie Herdman. Hair & Makeup / Sophy Phillips. Model / Sabrina Brunton from Clyne. Photographer's assistant / Bridget McCarthy.
STOCKISTS: Birkenstock.co.nz; Caitlincrisp.com; Cittadesign.com; Everyday-needs.com; Gregory.net.nz; Ingridstarnes.com; Karenwalker.com; Katesylvester.com; Luckydipclothing.com; Maxshop.com; Meilan.co.nz; Mipiaci.co.nz; Nz.kowtowclothing.com; Ovnaovich.com; Seletticonceptstore.com; Sillsandco.com; Superette.co.nz; Wixii.co.nz.
Share this: