The Story Behind Matt & Nat
Accessory brand Matt & Nat is doing exciting things with sustainable materials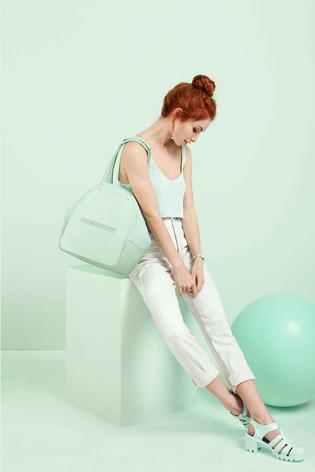 In 2010, the United Nations released a report urging that consuming less animal products was necessary to protect the environment from the worst impact of climate change and that a global shift towards a vegan diet was vital. Matt & Nat — which stands for material and nature — is a Canadian-based eco-friendly and vegan accessory brand putting considerable effort into helping the cause. Instead of leather they use sustainable materials such as cork, rubber, nylons, cardboard and even bicycle tyres; with the lining of their bags made entirely of recycled plastic bottles. To date, they say they have recycled more than two million. Stars such as Natalie Portman, Olivia Wilde, Charlize Theron and Emily Deschanel are all supporters of the brand. Matt & Nat president and CEO Manny Kohli talks about how it all began, and where he sees the growing trend for sustainable and ethical fashion going next.
Why was Matt & Nat started, and how has it evolved?
The founder, Inder Bedi, was living and studying in Montreal at the time. He tried to be vegan for a month, which wasn't a very popular concept at the time. He realised how limiting this lifestyle was and saw a real opportunity for vegan products. Inder began Matt & Nat in 1995. It was built on of the principles of veganism, which are respecting life and nature. This meant that there was a lot of attention paid to the material and quality. The company slowly grew, and in 2001, Inder partnered with me.
Both he and I are from India, and in our culture cows are considered a sacred animal. It felt very natural to create a brand that respected this. When the company was started in 1995 there was a real opportunity to provide fashionable items to people who wanted to be vegan or vegetarian as well being able to spread this message of love and respect. We want to show that cruelty-free fashion can be chic and stylish and to prove that accessories don't need to be made of leather to be considered fashionable.
From a business point of view — how can a brand successfully balance ethics with profits?
Staying true to your brand mission and beliefs is the most successful way of balancing ethics and profits. Ensuring that your business is reliable, transparent and customer-driven — all while maintaining your brand message — is an ideal way to build strong relationships with customers, which in return lead to profit.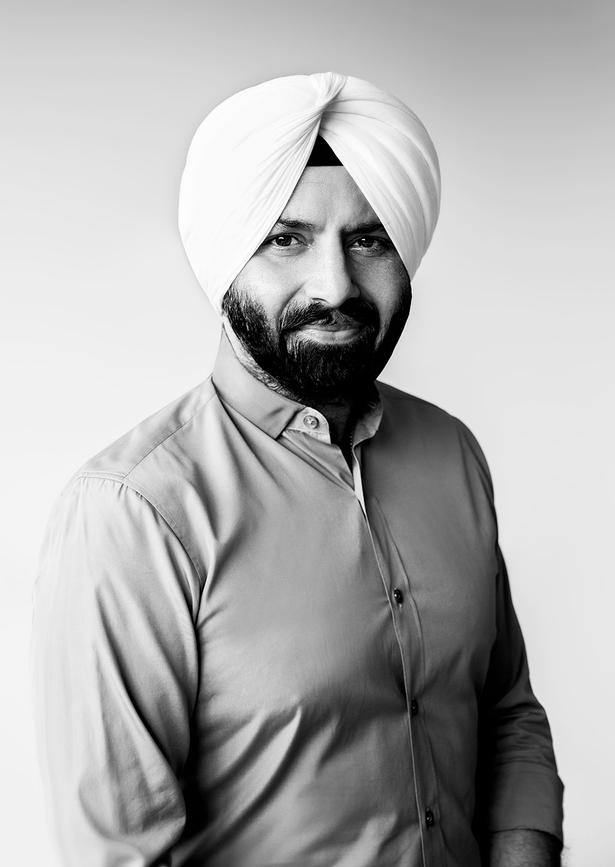 CEO and president Manny Kohli. Picture / Supplied.
Why choose a vegan bag over a leather bag? 
Choosing a vegan bag is both morally and ethically right. You don't have to sacrifice style or quality: you can actually create a stylish and well-produced bag without needing to harm any animals. A Matt & Nat bag can last for decades. We always have customers writing to us about how their Matt & Nat bag from 20 years ago is still in great condition.
Can polyurethane bags and shoes be just as good as leather? 
Definitely. The quality and durability of a handbag comes from its design and production. PU is not only just as hardy and aesthetically pleasing as leather, but it is both ethically and morally better.
What are the dangers, if we continue to consume leather at the rate we are currently are? 
We must take into consideration the world we live in and the animals that are affected in the production of leather goods. We can't turn a blind eye to where our leather fashion items have come from and what happened behind the scenes to get your handbag. The more people consume leather, the more damage is being done — to animals, to our planet ... It's not sustainable.
Your office is a cruelty-free zone — what does that mean? Do you have to be vegan to work for the brand? Are you vegan? 
Yes — our head office is a cruelty-free zone meaning all employees embody the Matt & Nat ethos. We do this by eating vegan and having monthly vegan pot lucks! No, you do not need to be vegan to work for Matt & Nat, however you do need to be open-minded and share the same appreciation and values of life. I am a proud vegan and have been so for many years now.
Who else do you admire in the industry that is doing great things with non-leather products? 
Stella McCartney is a great inspiration in the industry. She creates well-designed, fashionable products that are well recognised and held in high esteem in the industry, all while being vegan.
Five tips for being more mindful of the environment when it comes to fashion?
1. Do your research about fashion alternatives.
2. Be creative.
3. Be conscious of production conditions.
4. There is always a better alternative that can better the world around us — find that alternative and run with it.
5. Have fun.
• For stockists visit mattandnat.nz
Share this: