Meet Harajuku Street-Style Star Chloe "Choom" Michaud
We catch up with Instagram style star Chloe "Choom" Michaud on the streets of Tokyo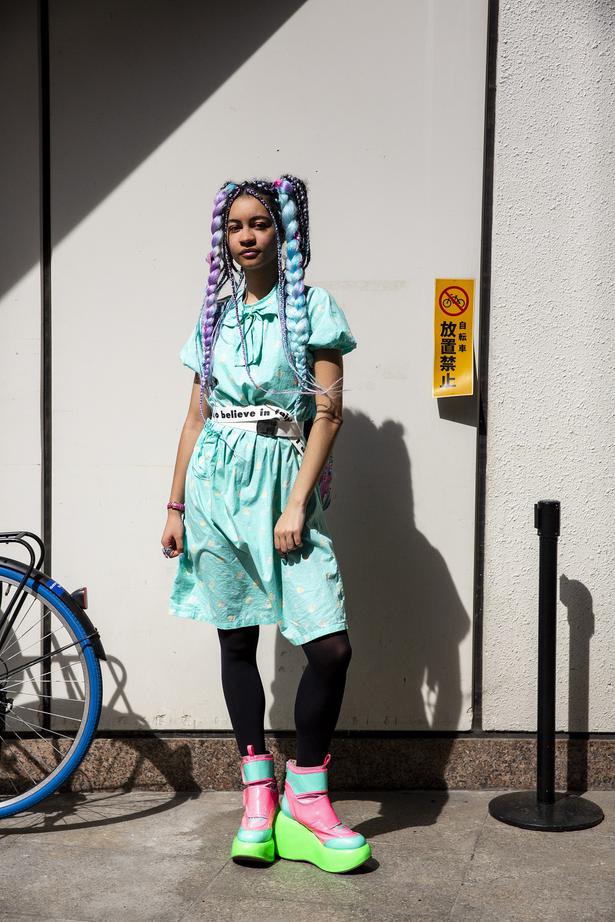 Saturday June 22, 2019
A love of Japanese fashion and culture led 24-year-old London transplant Chloe "Choom" Michaud to make her home in Tokyo, and the Trinidadian/French street-style star's worldly background is reflected in her style.
"I usually find one item and structure an entire outfit around it," she says.
READ: How Tokyo Locals Have Rewritten The Rules When It Comes To Fashion
"I take the Japanese technique of layering, Harajuku colours and combine it with a London silhouette." Her Instagram (@choom.online) is where her 11,200 followers keep up with her evolving style, from pastel tracksuits to voluminous culottes.
Described by American Vogue as taking a "multifarious approach" to her style, for our shoot, she arrives in full sea-punk mode, complete with pastel plaits and towering platform shoes.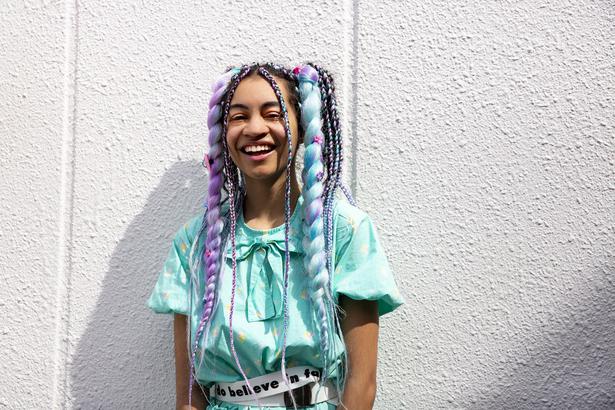 Currently working on a Master's degree in fashion at Bunka Gakuen University, Choom is also editor of The Comm, which showcases the talents of the Japanese street fashion community from around the world.
"I feel safer in Tokyo," says Choom. "In London I'd have to tone down my outfits . . . Also I wanted to be part of the vibrant scene here."
READ: Where To Shop In Tokyo: 12 Of The Best Places To Buy Clothes
Some of Choom's style observations since living in Tokyo? "I think men's fashion is starting to be taken more seriously. Male K-pop idols are really popular these days and are really fashionable, so Japanese men are following suit."
Keep a lookout for Choom's next project — an online shop called @offbrand.tokyo focusing on a curated selection of Tokyo street-style pieces.

"My favourite shops are any vintage shop or thrift store; you'll find some great pieces."
"I take inspiration from people on the street and in the fashion community. I really enjoy @badkidkaiser and @rocococeane because they're authentic and doing their own thing."
"Fashion to me was at first just for fun. But it's since created opportunities I never thought I would have. Plus I get to look how I like and enjoy myself."
• The Viva team flew to Tokyo exclusively with Cathay Pacific.
Share this: