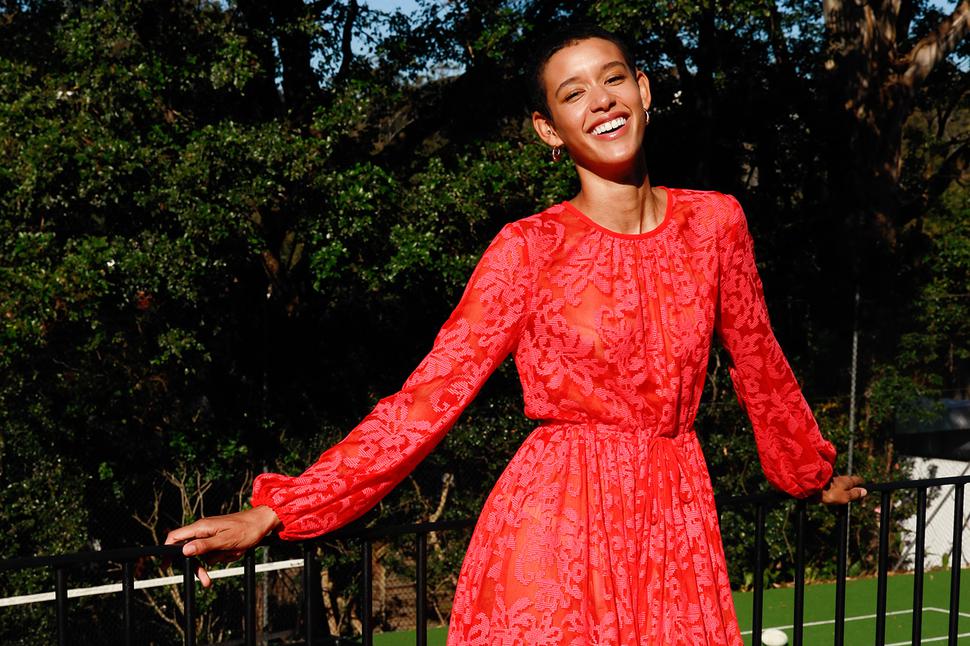 Meet Model And Creative Force Dilone
During a recent trip to Australia, the American model talks about her creative endeavours and why it's important to her to give back
Wednesday Oct. 30, 2019
It's an unseasonably warm late-winter's day, and the New York to Sydney time difference has just hit American model Dilone. "I think the jetlag's just setting in now, so I'm feeling a little delirious," she says good-naturedly as we sit in the sun next to a deceptively tropical-looking swimming pool.
It's the 25-year-old's second time in Australia, the first being in May this year when she was flown over to shoot for David Jones' spring/summer 2019 campaign, On the Bright Side, which she is currently the face of. This visit, she is here for the campaign launch and an event at the Opera House.
READ: Meet Odette, The Breakthrough Singer-Songwriter To Watch
Dilone – her full name is Janice Altagracia Dilone but she goes just by her last name, pronounced "dill-own" – might not be as publically famous as Gisele, Gigi or Karlie, but in the fashion industry the model is well known for her relaxed, seemingly effortless countenance, megawatt smile and androgynous versatility.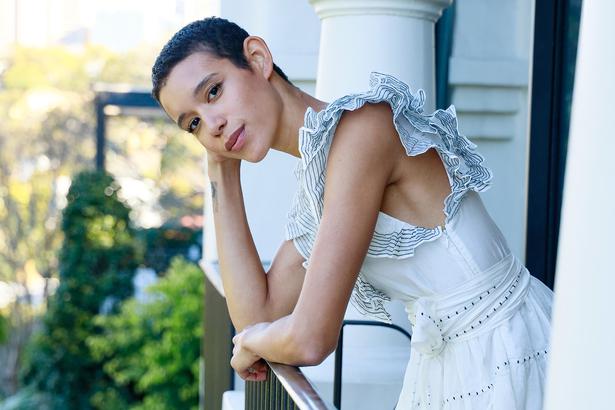 This versatility has seen her working for brands such as Victoria's Secret, Louis Vuitton, Marc Jacobs, Fendi, and now David Jones – which has confirmed it will open in Westfield Newmarket on November 21. It is just in time for the summer party season which the Australian retailer describes as being about an uplifted mood and vibrant charm – no wonder they chose Dilone as the face of their campaign.
Looking back over her year so far, Dilone says reaching a quarter-century in May has been big. "Everyone has told me there's something about turning 25 – it's just a major shift," she recounts. Slowing down and organising her life has become a priority for Dilone. "It's been a crazy year for me with a lot of highs and lows, in the most wonderful way, and it's very growing for me."
READ: Actor Yara Shahidi Is A Determined Voice For Change
She might be one of the industry's favourite faces now, but it hasn't been a bump-free ride for Dilone, who grew up in Long Island with her Dominican Republican parents and siblings, moving to central New York when she was 18 to pursue modelling. Her career only really took off three years later, after she signed with well-known agency DNA.
"Before that, I had been with a few other agencies and it was like 'what am I doing?' Honestly, before I signed with DNA I remember being like – you know what", she claps her hands together, "let me just go in there and make 'em laugh. I didn't think I was going to get signed at all." She was shocked to be signed to their books, but she shouldn't have been – the next day she was booked to shoot for Marc Jacobs.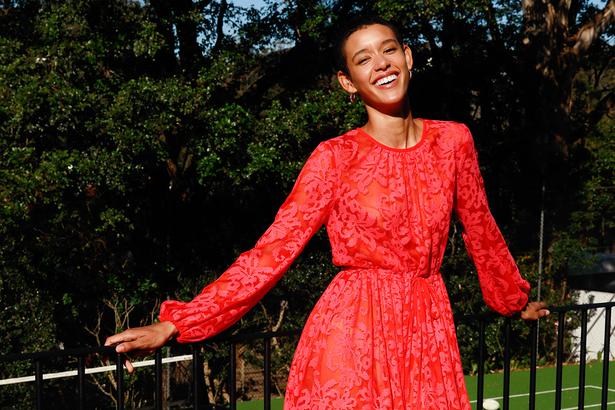 Part of Dilone's appeal is that she is multi-faceted; while she's grateful that fashion has allowed her a good income and profile, her other passions are acting and music. At the time of our interview, she was excited to go to screenwriting and film-making school shortly thereafter, and visibly brightened when talking about music.
"I turned my bedroom into a studio – it's really sick, I love it so much," she says enthusiastically. "I have keyboards in there, I have drums in there, and I'm learning to play the bass guitar… so I'm just all over the place. I really love it all!"
Another of her passions is decidedly less self-focused. Dilone has been working with Urban Dove for over two years, a youth development initiative aimed at helping at-risk young people.
READ: From Fashion To Film: Model Lili Sumner's Directorial Debut
"I have a tendency to get caught up with what I want to produce with my work, and where I'd like my life to go," she admits. "A good way to pull myself out of only thinking about myself is by volunteering. Urban Dove's just amazing – the students are so wonderful, and I'm so grateful for the opportunity to be even a tiny part of their lives."
She initially started a dance programme there, as the curriculum is sports-based, and is hoping to get a yoga teacher's certificate to teach the children yoga.
Dilone also took a break from social media between March and early October, temporarily wiping her Instagram page clean where 181k followers thronged for updates.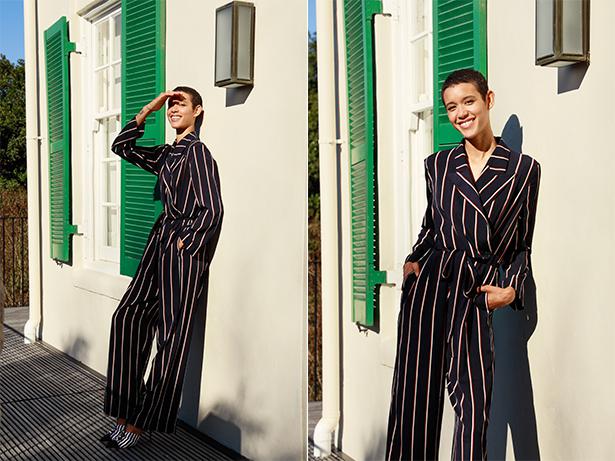 "In regards to my mental health, and what was right for me, this felt like the right decision," Dilone says. "Sometimes you go on social media and it's really difficult to separate your identity from what it is that you're portraying on there. And I know that's not me, and I know the way that other people are portraying that's also not them. I want deeper connections with people that are in my life, not just this social media connection which is so false."
READ: Model & Storyteller Naomi Shimada On Her Next Chapter
She's back on Instagram, but at least for now is using the platform to highlight meaningful topics – her first post back after her hiatus documents her meeting author Marcellas Reynolds at the launch of his book Supreme Models: Iconic Black Women Who Revolutionized Fashion, and announcing her involvement in a panel discussion on diversity, inclusion and the future of fashion.
While she knows she has been fortunate to have found success in a famously fickle industry, Dilone is excited to put her brain to work for her next move. "I'm really excited for school," she says. "This new foundation, this structure that I definitely need, and focus, concentration, just learning things. I've always been a writer – I've been writing my entire life, I love it so much, but I need structure. So, I'm looking forward to that."
Share this: