Meet My Muse: Designer Adrian Hailwood Plays With Glam Fabrics & Tartan Bombers
Adrian Hailwood dresses a 'muse' in a key look from his new collection in celebration of NZ Fashion Week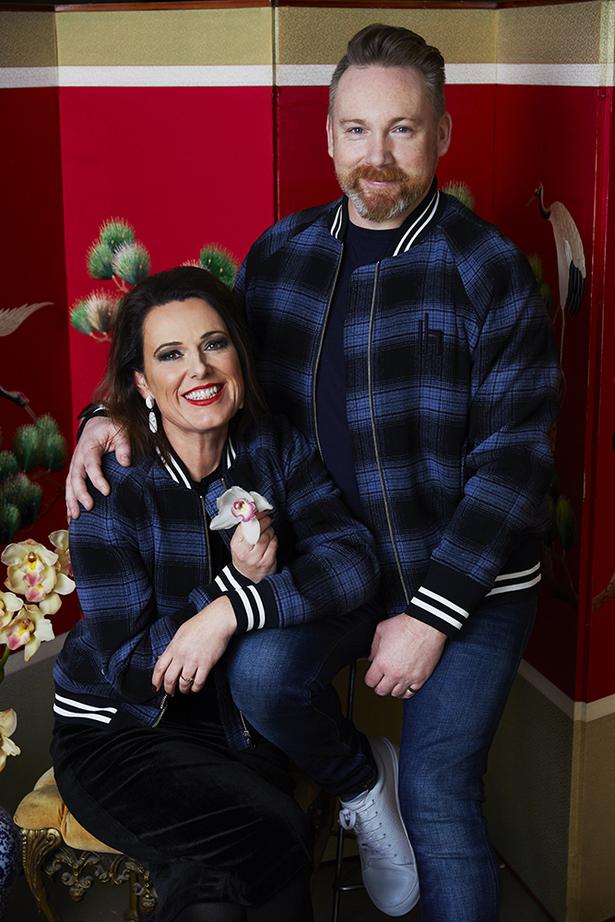 Saturday Sept. 1, 2018
"Bloody hell, it's all going on today! K Rd, eh?" Adrian Hailwood is in the eye of a storm unfolding at his K Rd store.
It's the lead-up to Fashion Week, and the Hailwood team is prepping for his runway show, organising a look-book shoot for the new winter 2019 range and having a photo taken for Viva. The rain is belting down sideways outside and the energy of the street can't help but spill inside.
Before he can discuss his choice of muse for Viva's shoot (close friend and new production manager Kirsten Sutherland), a woman bowls in out of the rain and announces her car's been stolen. "Oh no! Come and bring your kit inside," offers Adrian. "Damn. Poor woman."
READ: Adrian Hailwood's Theatrical Fashion
As phone calls to the police are made and Adrian busies himself directing an employee who's just arrived, Kirsten steps in to explain their designer-muse relationship. "When Adrian called me to ask me to be in the photo, my response was that he probably didn't have much of a choice!" she laughs. "He would have been in trouble if it was anyone else. I've been to every one of his fashion shows. I've always been hovering around."
Kirsten is based in Wellington, where she runs Saint Fabiola boutique, which stocks Hailwood alongside local designers and artwork. She's also taken on an official role at Hailwood as production manager.
"That's quite a new area for me, although I've been involved in retail for quite some time."
She says the distance works well for her and Adrian, as they would probably kill each other if they worked at close quarters. The pair met at design school and have the kind of easy relationship that allows jokes to fly. "You've been my best customer," says Adrian. "That's the only reason I chose you as my muse."
Adrian selects matching tartan bombers for him and Kirsten to wear. "We're both Scottish, and these jackets show I'm designing menswear again," he explains.
The wool bomber with a cougar embroidered on the back is one of eight menswear pieces in the range. Elsewhere on the rack of garments for next year are items for Adrian's core customers, women who want glamorous party clothes.
READ: Meet My Muse: Designer Wynn Crawshaw 
There's a beautiful lace fabric Adrian is particularly proud of, and his favourite piece, a chic black jumpsuit. "I'm doing more and more evening wear. This collection, there will be 10-15 ready-to-wear gowns. So my Fashion Week show is going to be very glam."
The phone rings and the door opens again, this time a model to be fitted for the look-book shoot. It's time to leave team Hailwood to the business of creating clothes, and adding to K Rd's rich tapestry in the process.
Muse: Kirsten Sutherland, production manager at Hailwood
Wearing: Wool embroidered bombers from Hailwood winter 2019 collection
Share this: