Meet My Muse: Why Designer Georgia Currie Is Streamlining Georgia Alice
Georgia Currie dresses a 'muse' in a key look from her new Georgia Alice collection, ahead of New Zealand Fashion Week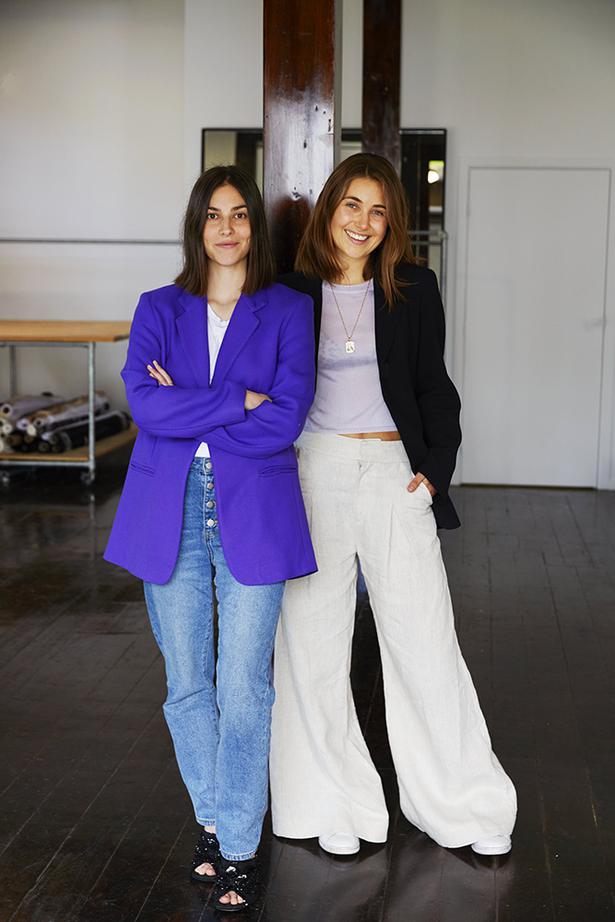 Thursday Aug. 30, 2018
When you're the designer for New Zealand-born label Georgia Alice, stocked internationally on Net-a-porter in the US and UK, and Lane Crawford in Hong Kong, how do you also cater to local stockists?
Georgia Currie has solved the problem, by making her fall-winter 2018 collection, released last week, the last "main" collection her team will produce. Instead they'll create two ranges a year — resort and pre-fall — rather than four. It felt like the right time to break away from the traditional seasons.
"This decision gives me and my team more time to concentrate on the important things like creativity, production time, work-life balance and producing the best product that we can," she says.
READ: Georgia Alice Currie's Winning Designs
Right now, there's a lot on the go. The team have moved into a new office space on Cook St, and hosted an exclusive Fashion Week dinner last night.
"We're using this as an opportunity to say thanks and celebrate the support shown to the brand over the last six years," says Georgia.
Isabella Lau, sales and marketing manager for the brand, hopes their move away from main seasons will create breathing space for the Georgia Alice team to design more exclusive capsule collections, which help create a sense of urgency and drive sales.
"This shift away from main seasons isn't new and is gaining momentum with brands like Wardrobe.Nyc launching with seasonless drops," she says.
"Brands are capitalising on having their own channels to leverage from."
READ: Georgia Alice Shows at Australian Fashion Week 
It's this insight into the brand that made Isabella an easy choice as Georgia's muse.
"I wanted to choose someone who has a real impact on me," says Georgia. "Bella is not only my support and guide in my personal life but she has a large amount of responsibility for growth and development of the brand."
Bella selected her own outfit for the shoot — a mix of pieces from this fall-winter and the upcoming resort collection.
"Georgia nails tailoring that can be dressed down for every day or paired with an elegant shoe for something more fancy," says Isabella. "The linen Workwear Pant is the perfect example — beautifully tailored in soft natural linen, paired with a simple lilac T and an oversized blazer for the day. I also plan on wearing these pants with the matching linen blazer to summer weddings.
"The Boy Blazer is my new obsession; it's slightly oversized, like wearing your boyfriend's suit jacket, but immaculately tailored across the shoulders."
READ: Meet My Muse: Designer Wynn Crawshaw 
For Georgia, the fall-winter 2018 collection was like "designing in a bubble of memories". She had music by Mac Demarco, Mazzy Star, Nina Simone and Cat Power flooding the workroom.
"It was nostalgic," she says. "The music reminded me of some beautiful times in the past so when I see the collection it reminds me of all of those things.
"The collection comes from somewhere super-personal."
Muse: Isabella Lau, sales and marketing manager at Georgia Alice
Wearing: Boy blazer (fall-winter 2018), Work-wear pant and Penelope T-shirt (resort 2019)
Share this: