Meet Odette, The Breakthrough Australian Singer-Songwriter To Watch
The talented and charismatic musician talks to Rosie Herdman about style, her individualistic approach and why it's important to her to be open about mental health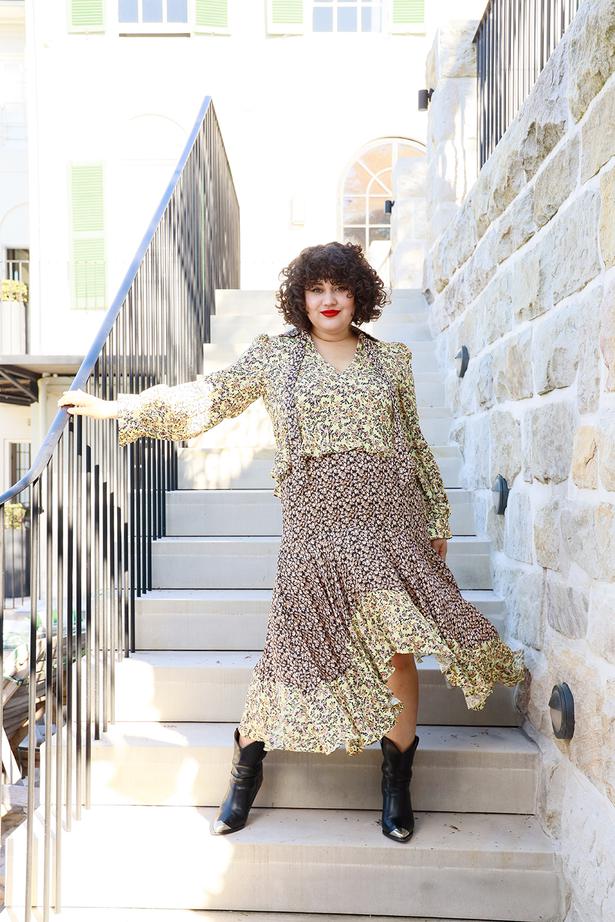 Wednesday Aug. 21, 2019
Odette has presence.
The Australian singer and songwriter, born Georgia Odette Sallybanks, is not someone that would easily go unnoticed, and spending the day shooting David Jones' upcoming spring/summer 2019 collections, she embodies the store's bold and bright direction for the new season.
"I feel really good, like straight up one of my favourite models of all time is right there [American model and star of the latest David Jones campagin Dilone]," she says theatrically, "and she smiled at me so I'm like — 'this is the best day of my life'."
READ: Meet Billie Eilish, The Teen Pop Star Prodigy
At the time of the shoot, Odette is due to perform the next day at the Opera House for the launch of David Jones' On the Bright Side collection, and it was this presence of hers that made her a natural choice for the event.
"Odette truly captures the essence of On the Bright Side, her optimism and positivity personifying the feeling we aimed to convey in this campaign," says David Jones general manager of womenswear Bridget Veals, "Odette's personality, style and music radiate such warmth making her a natural choice for David Jones to celebrate for our Spring Summer 2019 season."
Performing at the Opera House is another career highlight for the rising star, but it's been a huge year overall for the 21-year-old, who released her debut album To a Stranger just over a year ago in July 2018, followed by a sold-out tour.
She was also nominated for two awards at the 2018 ARIA Music Awards — 'Best Adult Contemporary Album', and 'Breakthrough Artist' for To a Stranger.
"It's been wild," she says. "When it's a first-time project, you don't know how people are going to resonate with it but people have been so kind and really just lovely." Odette was able to travel to cities she'd never been before, and says the experience of people in tiny towns singing to songs she wrote when she was sixteen was surreal; "but it's good, I've been really enjoying it."
Now working on album number two, she is looking forward to a trip over to the United States, then coming back and knuckling down on her new music.
Her sound is unique and varied — driven by her richly expressive voice and from-the-heart lyrics, To a Stranger spans a few different genres, from catchy, percussive pop songs to piano ballads and more production-heavy tracks.
READ: The Inimitable Marlon Williams On His Mercurial Year
Odette writes about an emotion she's feeling in the moment, she says, and her team has always supported her individuality, not trying to mould her to be a certain way.
"I've been really lucky actually," she says of her team. "The people I've worked with have always known that I'm very strong-minded and it's very difficult to make me do anything." Odette says she's always open to discussion, but doesn't take well to people trying to force their ideas of what she should be on her. "They've been really supportive about me being the sole driver of my own music and look and visuals, so I feel really empowered which is nice."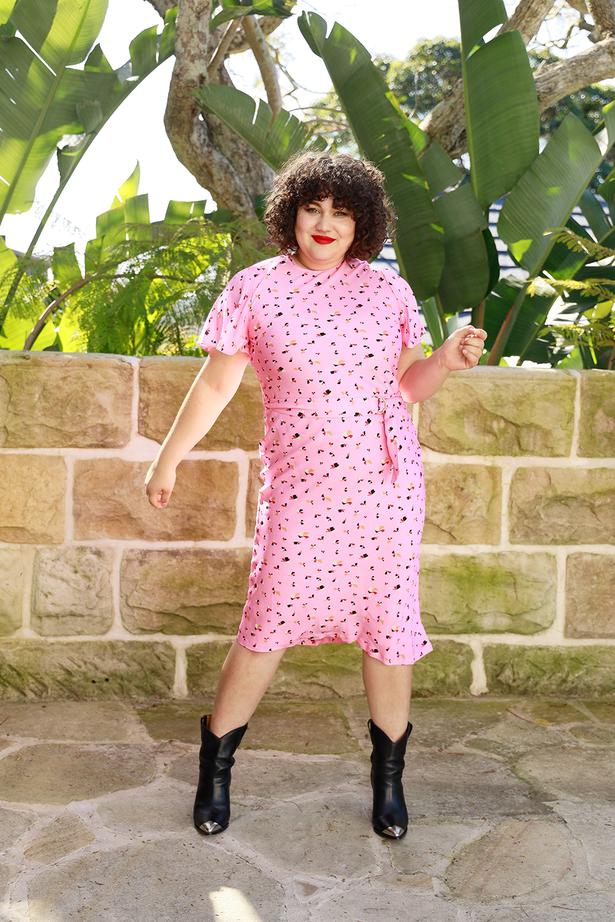 Her approach to fashion changes constantly, in line with her musical style. "I think not being too set in a way to dress is critical for me", she says. "It's usually got a late seventies-vibe, just jeans, a cool coloured turtleneck, get my 'fro out."
She does have excellent hair, and although she might not like to think it, a seventies-influenced look is right on trend for the spring/summer collections, according to Bridget. But overall, Odette can't be pigeonholed to one aesthetic. "I think my approach to style, is just not having an approach in a way," she muses. "Just waking up and doing whatever you want. And being free with it is important too."
Her dream designer list? Rodarte and Gucci — both trailblazing designers with unique and fairly ostentatious aesthetics, which seems a perfect fit for Odette's playful charisma.
READ: Get Reacquainted With Australian Supermodel Gemma Ward
When reading about Odette in interviews and online, a common thread is the observation that she seems wise beyond her years for someone who is only 21 years old. This comes through in her music, as her lyrics often draw from seemingly painful experiences and touch on raw yet universally experienced emotions.
"It's weird. The way my best friend Charlie puts it, I have my big sister complex — which is when I'm writing and I need to process emotions — she comes in and is like 'here's how to be more eloquent with what you're saying and put it into words.' Then in my daily life, I'm just a big stumbling baby," Odette jokes, laughing. "I can be wise but I don't think people are that rigid in who they are." It's important to her to acknowledge mistakes when she makes them, says Odette, and not be presented as an all-knowing, wise entity.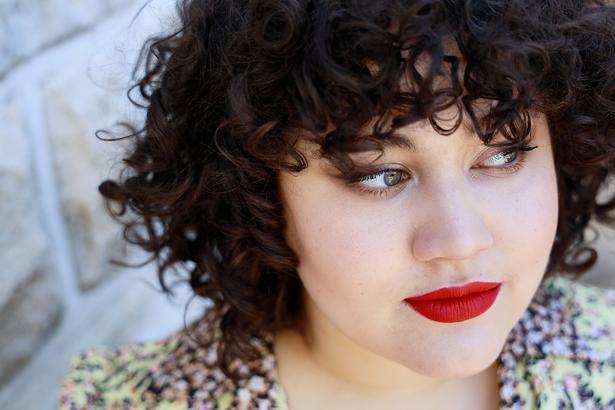 She has good days, and bad days, just like everyone else, and doesn't want to shy away from this reality. "I think it's really important to showcase all of that. That's kind of what I'm hoping to do with this next album, actually, talk about mental health, which I think it's super important to be open about."
Coming up in the latter half of the year, Odette is excited to be working on her new album, and she'll be playing at Handpicked Festival in November which takes place at Langhorne Creek's Lake Breeze Wines, near Adelaide.
Watching her perform the next day at the Opera House for David Jones, On The Bright Side, there was surely no doubt in anyone's mind that Odette's future is looking very bright indeed.
Share this: