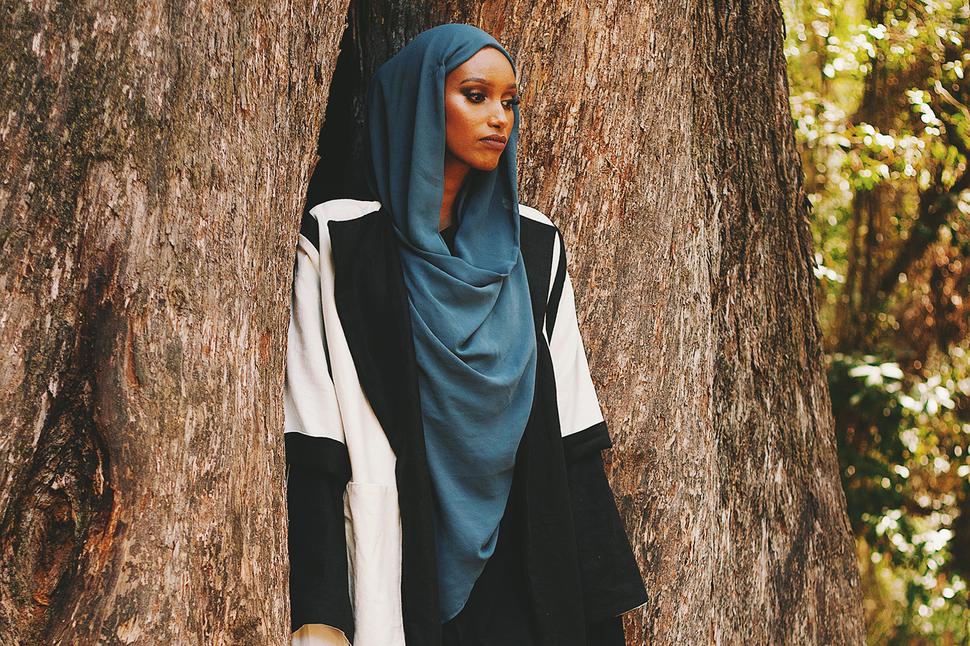 The Melbourne-Based Designer Releasing Her Collections In Harmony With Nature
Tamara Leacock of slow fashion label Remuse shares the philosophy behind her nature-inspired brand
Sunday April 28, 2019
When it comes to ethical and sustainable fashion, Remuse, a Melbourne-based label founded by three years ago by Tamara Leacock, is especially thorough.
From using plant-based dyes and natural, biodegradable fabrics to releasing collections in symmetry with celestial events like the equinox, and prioritising representation of a broad range of sizes, ages and cultures, Remuse is a unique offering.
The label is garnering increasing interest, and has been featured in Vogue Australia as well as recently showing at this year's Virgin Australia Melbourne Fashion Festival.
As we see out Fashion Revolution Week 2019, hear from this sustainable designer as she tells us a little more about her label, her future plans and the challenges and joys of ethical fashion.
Could you tell us about your background and what you were up to before you started doing Remuse?
I was working for stylist and fashion editor Nick Nelson, assisting him on editorial shoots for Harper's Bazaar en Español, The Ground Magazine, and Essence Magazine alongside pursuing a Master's Degree in Individualised Study, concentrating on Fashion and Social Justice, at New York University.
Creatively, I was exploring upcycling, maintaining a nascent but growing ethical fashion blog, writing select articles for Kate Black's Magnifeco.com, and curating fashion collections and runway shows inspired by various political and social themes.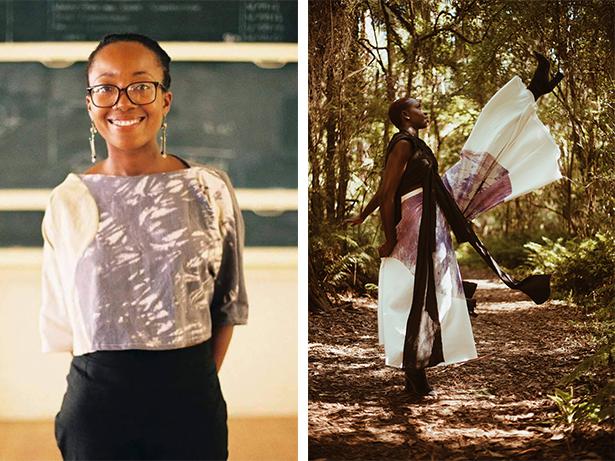 Why did you start it?
I felt there was a void of perspectives in ethical fashion, and wanted to contribute to the community of voices celebrating and advocating for diversity in ethical fashion, not only shown through ethical fashion directly inspired by cultural heritage, but also ethical fashion that celebrates diverse bodies in a respectful way- cultural appreciation instead of cultural appropriation and tokenism.
I believe slow fashion should be mindful and considered not only in its material use and pace of production, but also in the time and thoughtfulness placed in a brand's ethos and the ethics around its inspiration.
I also started the label as a conversation through my own mixed cultural heritage and the spirituality around the places I have and currently call home, and seeking to find ways of expressing that.
Through my work, I have found this conversation to reach a resonating audience, and for this reason, am continuing this work.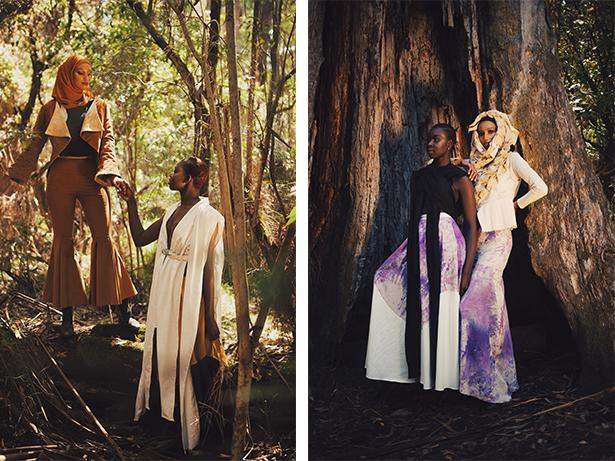 How would you describe the aesthetic of Remuse?
• Structured with moments of free forming movement and spontaneity
• Clothing that transforms on the body
• Interior yet expressive
• Imaginative, modern and mature.
• Natural aesthetic, an aesthetic of biomimicry, deeply inspired by the shapes in nature.
You release your collections in conjunction with the equinox and the solstice – can you tell me why you've incorporated this timing into your releases?
To challenge the conventional fashion calendar and provide an alternative pace and voice.
To step away from the often Eurocentric Western fashion calendar cycle and highlight another time period- focusing on not so much our earth specific seasonal timeline but more so our place in the cosmos.
Remuse utilizes natural fabrics, vegan materials and plant-based dyes. Why is it important to you to use these types of materials?
My work is deeply inspired by nature on earth and what I imagine is nature on other planets in the Cosmos.
With that said, I feel it is important that if my inspiration is nature, I should do my best to minimize my impact on nature- thus the use of low impact dyes- both plant based and low impact fiber reactive, as well as natural, biodegradable materials from organic, recycled, or reclaimed/deadstock natural sources.
I have maintained both a vegan diet and lifestyle for ten years, and feel it is important to maintain such ethics in the work that I create and share with others.
Can you talk about some of the upsides of creating a conscious brand like this?
Feeling a deep connection to our work and feeling in sync with our ethics and the energy we put forth in our creations.
Our incredible inspiring clients, creative collaborators, followers, and friends who resonate with our work- they remind us of the beautiful community created through contributing to the world of conscious design.
And some of the challenges?
Avoiding certain lucrative trends for ethical reasons while still having to maintain a business and remind the marketplace of the value of low impact design. At times it is on trend with the dominant narrative, at other times, it is not.
But figuring out the best way to sustain the business and communicate the value of our work when the spotlight is not on is a challenge but a challenge we are happy to creatively meet.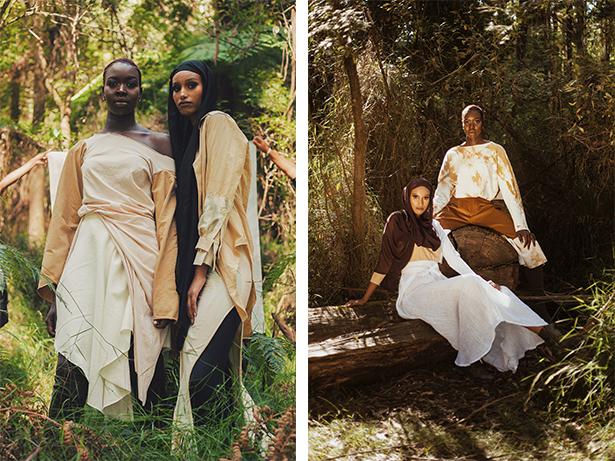 Diversity and representation of different bodies, ages and ethnicities in ethical fashion is important to you. What do you currently see in your local industry? And how would you like to see this changed?
What do I currently see in my local industry? Brands highlighting only one form of diversity in their campaigns and productions, but all models are in the same size, height and age.
How would I like to see this changed: Models that respond to the diversity of the clients who purchase these clothes and resonate with the worlds captured by these brands- we want our audience to feel spoken to, acknowledged, and at the very least appreciated.
What do you think is the appeal of custom and made-to-order fashion?
Custom and made to measure is one direct and simple response to clothing waste- only what is requested is made, reducing the excess made from overproduction of clothing that has no demand.
It also creates a special relationship between the wearer and the maker of the garment that revives the energy behind the act of consumption. It is a more intimate conversation rather an action that can reduced, overlooked, or forgotten. We need to be reminded of what we consume and how much we consume in this world.
How it works for me? I get to know what people really want, and develop a relationship with my clients, where after they purchase a piece, they can re-experience my work not simply in buying a piece but attending one of my runways or collaborative art shows, an invitation they would have received after that first point of contact.
Can you tell us about your latest collection release?
Micología II is a continuation of our conversation of mycology, the study of mushrooms, fungi, and its significance in maintaining life on earth.
While the first conversation of Micología, released on the June Solstice of 2017, was an initial exploration of mushroom curvature, pleating and color palette, Micología II explored seventeen specific types of fungi, and broadened the scope of colour, silhouette, texture, and movement and the ways in which humans, when we dressed in such biomimicry, can take on fungi's form.
It is confirmed that animals, including humans, are more closely related to fungi than any other kingdom. It is our sister organism in many ways and this collection series is dedicated to honoring this intimate connection.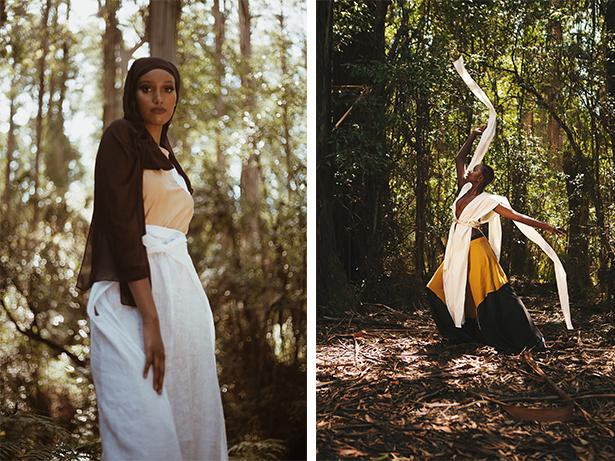 What's one of your favourite pieces?
Our Mycelium Wrap Kimono- it was a design that started off as an experiment on the mannequin but once worn, embodied our visions of mycelium movement around the body. It was a piece that truly took a life of its own.
What or who inspires you?
Artists who create work that takes me literally to other places in my mind. Artists that also travel while creating this work. Artists that take me on a journey while also going on their own.
Where would you like to take Remuse in the future? 
I would like to bring my collection to the main independent designer runways of Melbourne, Auckland, London, and New York, sharing the artisan, handmade and cruelty free design aesthetic in the mainstage but emerging commercial fashion runways predominantly occupied by trend focused design that is not always environmentally considerate or cruelty free.
I'd like to disrupt the commercial fashion environment and continue growing my brand to demonstrate the viability of artisan, low impact, cruelty free, and natural fibre based design.
I would like to continue collaborating with my favourite performance artists to combine our collective visions in creating deeply resonant works of wearable art performance that is timely, viscerally emotive, and speak to the underlayer reflections of humans at this time on our earth.
My goal is for REMUSE to become the brand that inspires the level of interior reflection that propels positive social change.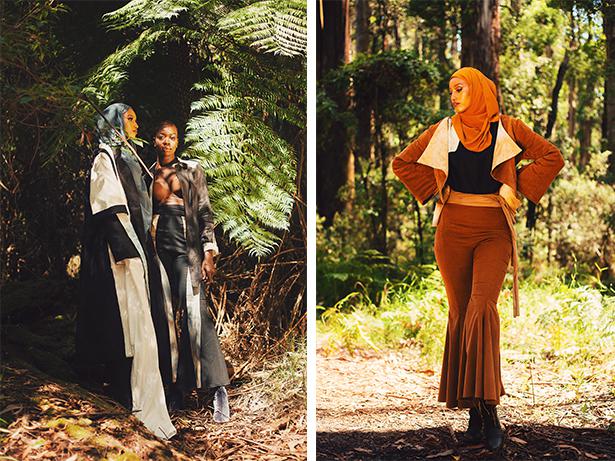 And what's coming up next for you?
For Fashion Revolution Week, we've partnered with brands A.BCH and Teslin Doud of The Threads to host a natural dyeing and embroidery workshop. The remnant plant-based materials from the dyes will reintegrated into vegan treats by local artist Aminata Diallo, and the remaining dyes will be used to create a custom REMUSE hand dyed range that will be available on our website and at select stockists.
For this upcoming season, we will be partnering with some phenomenal musicians and performance artists on works ranging from a music clip to a solo performance respectively that will integrate many of shared ethics, inspirations and resonating energetic threads of our works. These incredibly special collaborations will be shared soon.
We are also preparing a select range of pieces which will soon be available at Melbourne boutiques Craft Victoria, Wendy Voon, and JUDE, with current stock available at Nicola Teek in Tallangatta, VIC and Ukiyo in Hobart, Tasmania.
We will be continuing the conversation of our upcoming creative collaborations, collections and works on our socials @remusedesigns.
We want to acknowledge the Wurundjeri and Boon Wurrung people of the Kulin Nation as the traditional landowners of where we dye, manufacture, sell many of our pieces, and create our work, where sovereignty has never been ceded and pay due respects to elders past and present.
We stand in solidarity with all First Nations people and extend respect and gratitude to the lands from where we have cultivated much of our materials and which has inspired our practice.
Share this: