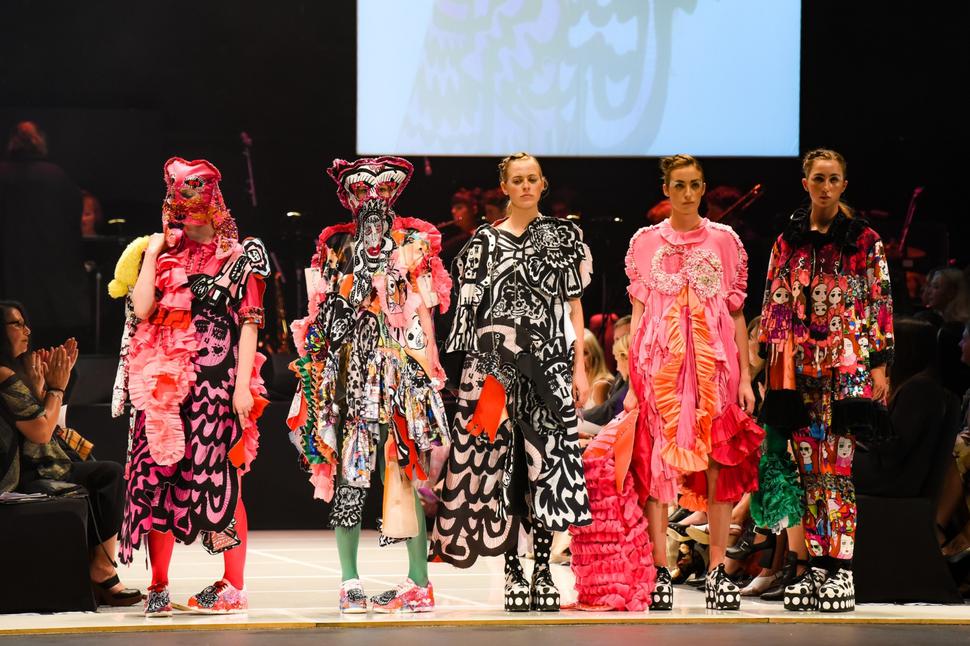 Meet The Emerging Talent Who Won Big At iD Dunedin Fashion Week 2019
Imagination knew no bounds at the 2019 iD International Emerging Designer Awards
Monday March 25, 2019
The 20-year anniversary of Dunedin's biggest fashion festival saw 25 young international designers showcase all manner of childlike whimsy, exaggerated silhouettes and a modern take on classic tailoring at this year's iD International Emerging Designer Awards on March 15. 

Despite record numbers of applicants to partake in this year's awards, places were offered to a whittled-down list of 25 students from institutes across the globe to display their fanciful collections at one of the Southern Hemisphere's biggest celebrations of young fashion talent. 
READ: The Latest Crop Of International Fashion Talent At iD Dunedin 2019
The fashion-fuelled three-day affair included a judging panel, a photoshoot in amongst Dunedin's gothic architectural buildings, as well as two night-time shows.
But only 12 designers would reign supreme, as awarded by Viva editor Amanda Linnell, who was part of the judging panel that included renowned New Zealand fashion designers Tanya Carlson, Benny Castles of World, Margi Robertson of Nom*d and Kate Sylvester. 
And the winners are…
H&J Smith iD International Emerging Designer First Place Award 2019 ($6,000): Rebecca Carrington of Manchester Metropolitan University, for her collection 'The Story of Miss Ruby Ribbon'. "In a time of anxiety and negativity globally, Rebecca's collection was a breath of fresh air. There was a sense of playfulness which belied the intricate detailing of her design showing talented craftsmanship and story-telling. Her collection brings a smile to your face," Benny said of her collection.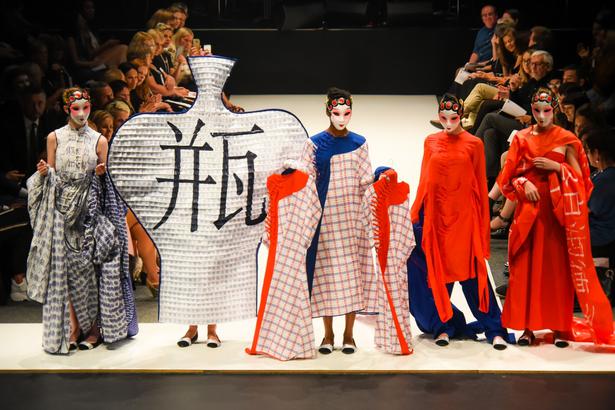 John and Marelda Gallaher Family iD International Emerging Designer Second Place Award ($4,000): Betty Liu of RMIT University in Melbourne for her collection 'Eating the Other'. "Betty tackled a complex and delicate issue, which she handled beautifully showcasing her craft and intellectual execution." Betty's collection explores ways Western fashion reinforces dogmatic stereotypes of Chinese culture. Her collection features garments with long and closed-off sleeves intensifying the feeling of entrapment. "While Betty's garments look distinct, they share themes of text prints, heaviness and entrapment," Amanda said.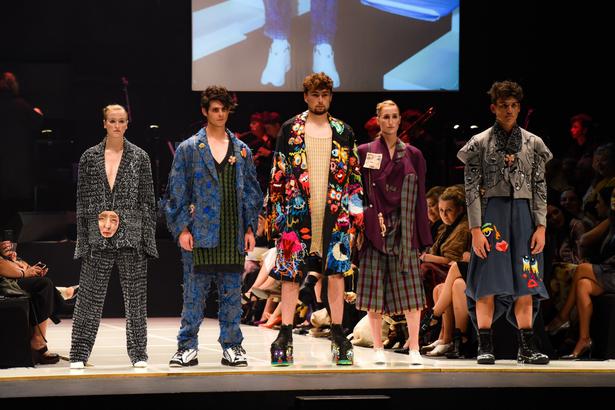 Gallery De Novo iD International Emerging Designer Third Place Award ($2,000): Sarah Hawes of University of Technology Sydney for her collection 'Psychotic Tailor'. Benny said: "Her handiwork was awe inspiring and invigorated the judges' appreciation of originality."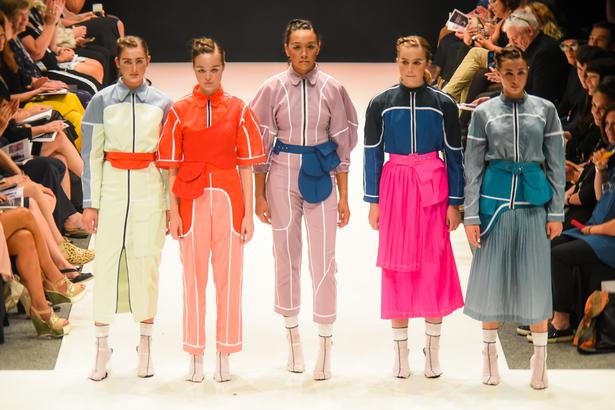 Viva Editorial Award: Lavinia Ilolahia of AUT. "Lavinia presented an eloquent message told in lovely tones. It's a very of the moment collection in which she has cleverly elevated sportswear to high fashion," Amanda said.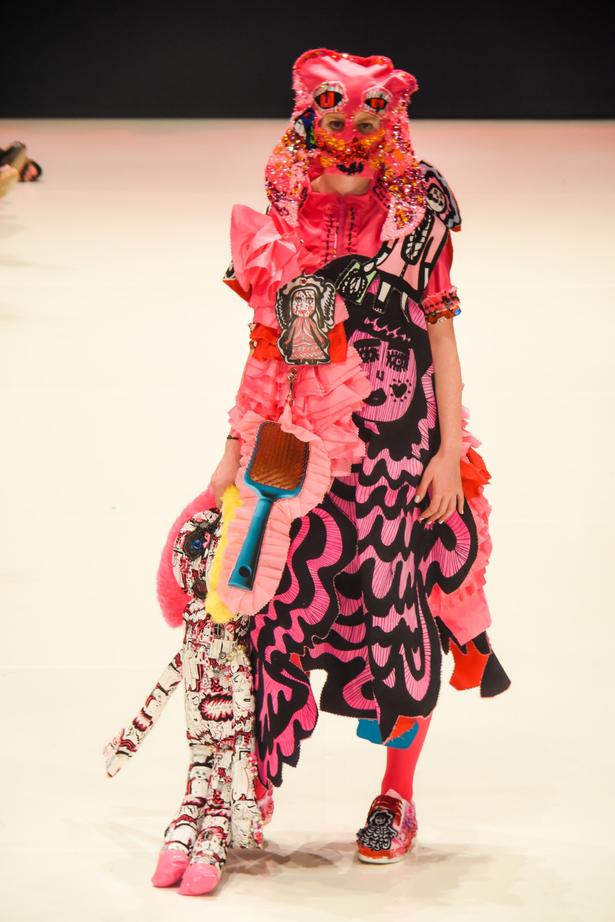 This year's winners also included: 
The Fabric Store Award for Excellence in Design ($1,000 cash and $2,000 worth of fabric from The Fabric Store): Anna Petry of RMIT University in Melbourne.
Therapy + Psychology Free to Be Me Award ($2,500): Cassandra Casas Rojas of Kent State University
Barbara Brinsley QSM Carpe Diem Award ($1,500): Carolina Nicolucci, Micaela Pena & Catalina Peralta Martinez of the University of Buenos Aires in Argentina.
Cavalier Bremworth Wool Award ($1,000): Dayun Lee of the London College of Fashion in South Korea.
Beca Sustainability Award ($1,000): Bethany Cordwell of QUT in Brisbane.
Holden Acadia Arrive in Style Award ($500): Eily Shaddock of QUT in Brisbane.

Blunt Design Award: George Clarke, Bath Spa University in the UK, whose design will be produced as a limited-edition Blunt umbrella.
Apparel Magazine Most Commercial Collection Award: Rosette Hailes-Paku of Otago Polytechnic.
Share this:
More Fashion / The Latest