Meet the Model: Daria Maxon
Find out more about model-to-watch Daria Maxon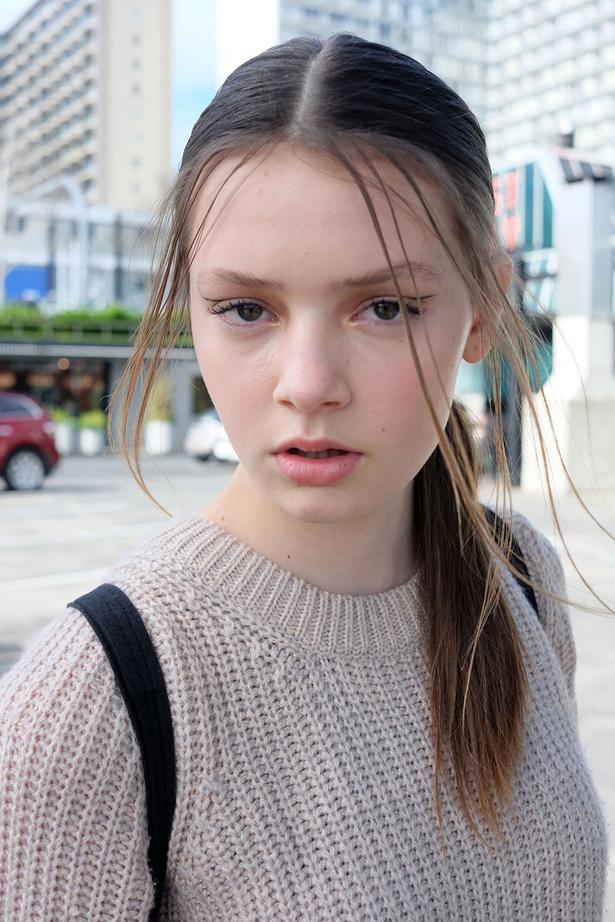 Wednesday Aug. 26, 2015
Name: Daria Maxon
Agency: Red 11
How old are you and where are you from?
I'm 16 and I'm from Paekakariki.  
Tell me about your hometown:
It's this village between Plimmerton and Paraparaumu, it's really, really pretty. I often get my friend's dad ringing me up and saying 'Daria, how's the beach?" every day because he's a surfer, so it's really chill and everyone knows everyone there and it's really nice, I love it. I guess it is a bit small, but apart from that I'm really into my home place, I love it. 
What things are you carrying in your backpack?
Right now? I've definitely got my little book in there - it has my schedule and my passes and everywhere I need to be and at what time! My wallet, my phone, a small makeup bag, perfume, a map, makeup wipes and some of the free gum they're giving out backstage. 
What are your last 3 google searches on your phone?
I don't really search on google on my phone a lot… the last thing was Facebook! Before that it was Viva and then FQ. 
Can you cook? If so, what's the best thing you can make? 
Yes! I pride myself on my cooking. My best meal I cook is a stir fry. 
Do you have a secret talent? 
It's not exactly secret but I sing and act. 
If you had the power to change one thing in the world, what would it be?
Inequality between countries and the corporate way of keeping the third world down. And no more child labour! Write that down!
What do you want to be when you grow up? 
A psychologist. Or a model. Or both.
View more of our insider New Zealand Fashion Week coverage in association with Mercedes-Benz.
Share this: