Meet the Model: Marie Everth
Find out more about model-to-watch Marie Everth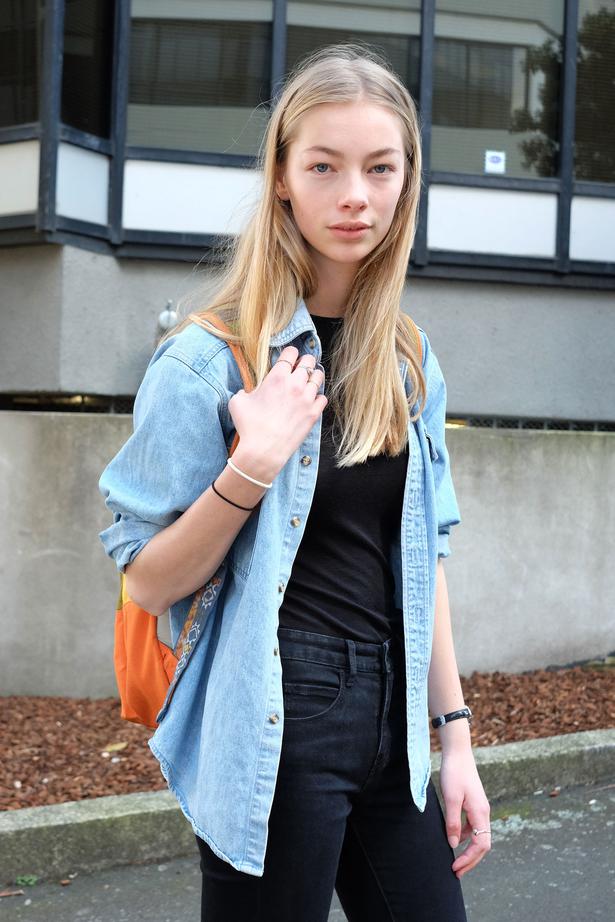 Tuesday Aug. 25, 2015
Name: Marie Everth
Agency: Clyne
How old are you and where are you from?
I am 17 years old and come from the Coromandel.
Tell me about your hometown:
The Coromandel is a pretty awesome place to grow up. It's great in summer as there are so many beautiful beaches, rivers and lots of bush to explore. I love getting amongst nature. The best places to visit would be New Chums, Hahei and up the very top of the Coromandel Peninsula. The worst thing about where I live is that everyone knows everyone's business - small towns can get a little claustrophobic at times.
What is your middle name?
Julia. 
What things are you carrying in your backpack?
Nothing too exciting! A drink bottle, some snacks - a muesli bar, nuts and an UP&GO (it's pretty much BYO food when it comes to NZFW), a calculus and biology work book, a graphics calculator, phone, wallet, lip balm, phone charger.
What are the last 3 google searches on your phone?
- Auckland Transport journey planner 
- Rene Magritte's paintings
- Alice Tawhai
Give me a book or film recommendation:
Labyrinth has always been a favourite childhood film, Rocky Horror Picture Show and Spirited Away. 
Can you cook? If so, what's the best thing you can make? 
I really enjoy cooking asian food, but mainly eating it. I have recently got into making steamed pork buns.
What do you want to be when you grow up? 
I don't ever want to grow up. But when I do, I hope I'm doing something that I enjoy and something that makes a difference to people lives or the environment. 
View more of our insider New Zealand Fashion Week coverage in association with Mercedes-Benz.
Share this: