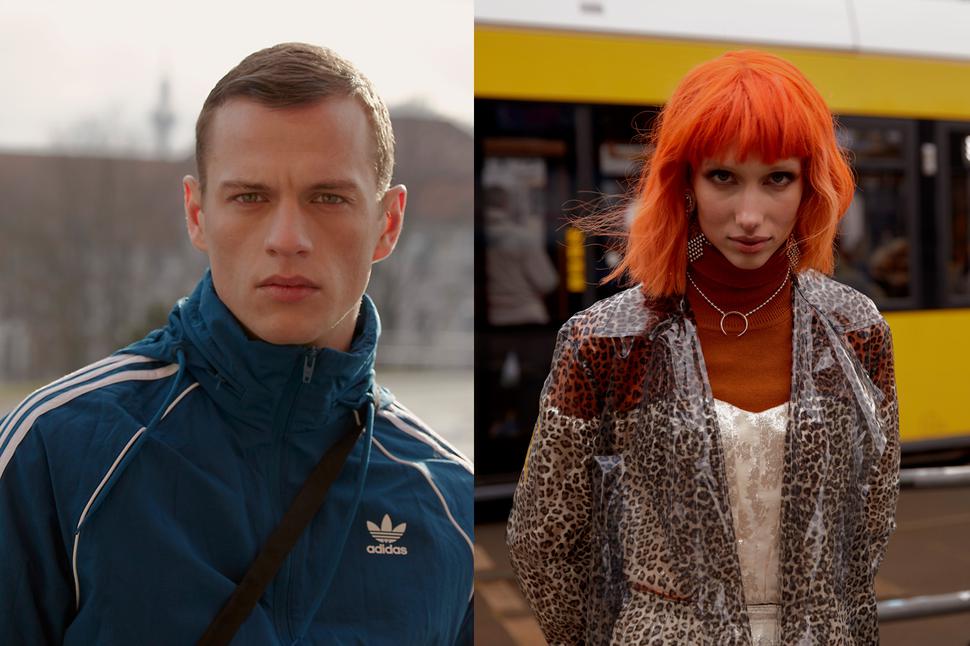 Meet The Models: Maj Van Der Ven & Danny Husten
Get to know our Berlin issue cover stars
Wednesday March 27, 2019
MAJ VAN DER VEN
The well-traveled 20-year-old Dutch native shares what she loves about Berlin.

"I was scouted...when I was fifteen while shopping in Amsterdam: The classic model story actually. After that I began to do a few jobs in the Netherlands and eventually, after three years, I travelled around Europe for two years for modelling. There are plenty of cool things about modelling. Getting a look behind the scenes for example. Meeting so many new people from all over the world. Last but not least travelling. You get to see a lot of cities that you explore in a way you would never do if you were a regular tourist."
"My other passions are...styling (fashion and interior), travelling (I'm visiting Vietnam in a few weeks); and lately I've been developing a big passion for arranging flower bouquets and cooking."
READ: Model, Activist & Storyteller Naomi Shimada
"I love Berlin...because it's so diverse. Berlin's got more than anyone will ever need. I've been living here for half a year now and I'm still discovering things — even in my neighbourhood — every day."

"The places where I love to eat..are all in Schöneberg, the district I'm living in. The first is Koriat Kuchenmanifektur. It's a tiny store where they sell homemade cakes, pies and great coffee. The kind man who's running the store is a former product designer from Tel Aviv with a major passion for baking. He started baking them, without any recipe!. His taste was the only thing that counted for him. The cakes are heavenly and the story behind it makes it taste even better. My favourite restaurant is definitely Mana. It's a vegan restaurant with a great atmosphere. Insider tip: they have an amazing Sunday brunch. Last but not least, the café I'm working part-time myself is great — Be Coffee, My Friend, a super cosy coffee shop with good coffee and a swing!"
"Berlin in three words… International, creative and vegan (I feel like everyone is vegan in Berlin, haha!)
READ: Get Reacquainted With Australian Model Gemma Ward
"Shooting in Berlin…was a pleasure with the Viva team. I think I can speak for all of us when I say that it was a day to remember. We got along very well. It was the first time for me that I met people from New Zealand, actually. And wow, you New Zealanders are so chilled, haha! I also had a good connection with my model partner Danny. We felt instantly comfortable in the team which made it so easy for us to shoot."
"Next on the horizon… I'll go backpacking with my boyfriend through Vietnam! Next up is studying. I'll start my studies in April (Media and Economical Psychology) which I'm really looking forward to. In the meantime, I will keep on modelling of course. Fingers crossed for some cool jobs with the Viva team again!"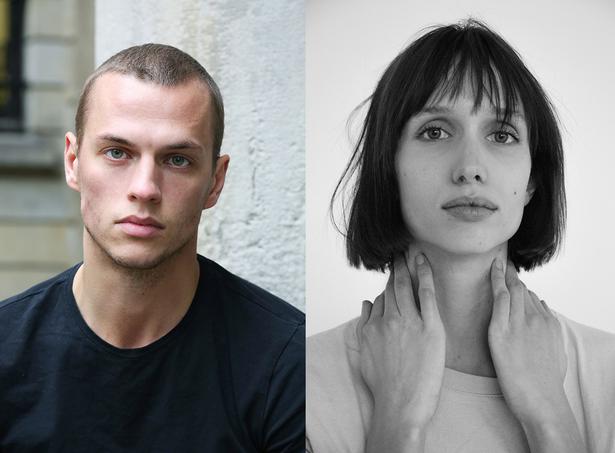 DANNY HUSTEN
Often in Berlin for work, the 26-year-old Hamburg based musician shares what's inspiring him right now.
"I used to model when I was around 16...or so and I already had fun doing that. Although I was never committed enough to really be professional because I had all sorts of other things on my mind (like music and drinking and all that). Stuff you do that age. Ten years later I found myself doing the exact same stuff somewhere in Sternschanze at a street festival in Hamburg. I somehow got in a conversation with my good friend, Masha, who is working in the Art Department for Core Artist Management. Big shout-out to her! So, we talked about all kinds of stuff, mainly music and the fashion industry and somehow, we came to the point that maybe I should go and see the agency, see if they might sign me as a model. Which happened. Cool. I always had the idea to relaunch my modelling career but never would have been courageous enough to just do it, so this was a nice push."
READ: Meet Modelling Sensation Damaris Goddrie

"I visit Berlin quite often...It varies from time to time, but I guess average is like once a week. Also, I'm not only in Berlin for model jobs, I have a lot of friends living there who I don't visit enough. I visit them here and there, or I join them on parties they've organised. You know, that stuff!"

"To be honest I'm pretty much the worst person to ask about favourite places to eat in Berlin not that I don't care, it's just I normally just go wherever it feels nice or where I feel like. Also, unfortunately, my trips to Berlin are often some kind of in and out, so the schedule is tight and so I would always prefer to have food at a friend's place and/or go where they usually go.
"There is three of us in my band Pool — David, Nils, and myself. We've had our band since we were 13. So that's quite a while, and we've been through a lot! We've gone by the name Pool since 2011 I think, and right now things are working out quite well for us. We have just released a single, which is pretty much our first very own little hit — it's called Moving On. Go check it out on Spotify! Just a week ago we released the follow-up called Take Me Out. Both singles come with a really nice video which you can find on YouTube of course.
For the near future there is an EP in the making which we are currently working on, and it feels great! The Pool sound is uplifting indie-pop music with a sweet touch of disco/funk to it. Great for dancing and having a good time with your beloved ones. Our music is supposed to gather people of all sorts and help them enjoy the time they spend together. The quite basic composition of drums, bass guitar and two vocals, is combined with decent synths and piano, which to me makes a pretty awesome combination. At least that's where we are now, no idea where it takes us in a few years.

"Berlin in three words…Idiots. Geniuses . Bipolar."
WATCH: Take Me Out by Pool (2019).
"Shooting in Berlin…well, it just was a really, damn nice team, and the vibe was exceptionally pleasant. Everyone was very committed about what they were doing without losing the feel for the spirit of both fun and art. I really appreciated that. So I guess the memorable thing was a shoot, which was basically just fun. And that's worth a lot."
"Next on the horizon?...No fucking idea! My horizon is a weird blurry thing which I try to make something recognizable from, but right now my life is a bloody mess. But it's my mess, and I'm cool with that and I'm confident that it will turn out for the best for me. We'll see... stop acting like my mum!"
Share this: