Meet The Team: Dan Ahwa, Fashion Editor
Get to know Viva's Dan Ahwa ahead of New Zealand Fashion Week 2018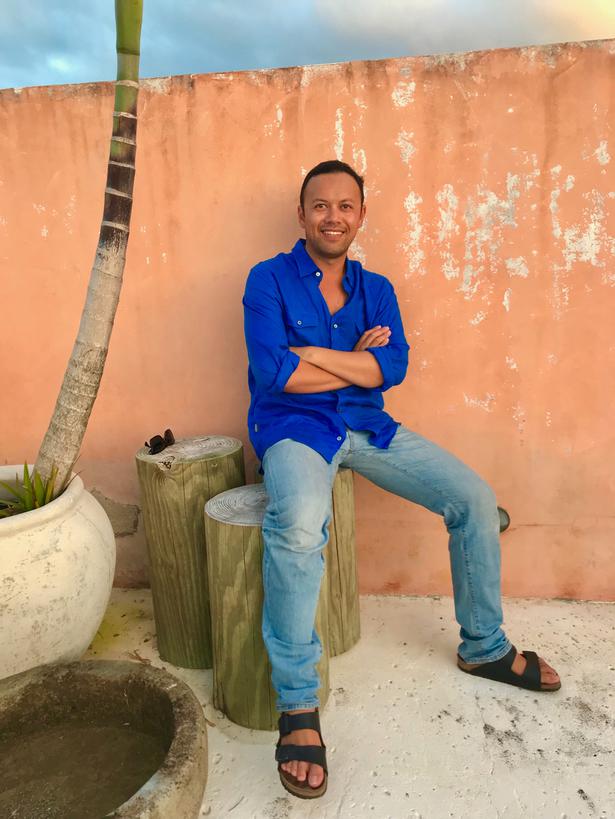 Wednesday Aug. 22, 2018
What is your role at Viva?
Fashion Editor. This involves all sorts. Writing, styling, coming up with creative ideas across Viva's varied platforms from print, digital, social and events. Supporting the editorial and commercial teams with creative ideas. 
What will you be doing at Fashion Week 2018?
This year I will be covering the week for Viva for print, online and social where relevant. I will also be styling shows for two of my favourite local labels — Twenty-Seven Names and Huffer.
What's the best part about NZ Fashion Week?
Discovering new designers and new talent. Seeing established designer's adapt and evolve every year. Doesn't matter what fashion week you attend whether it's Milan or Suva, you can always count on being inspired by other people's creativity and energy. I also love catching up with friends from overseas and people I haven't seen in a long time.
READ: Dan Ahwa's Front Row Diary
And the worst?
People staring at their phones during a show. It's disrespectful. 
What's your favourite fashion week collection or memory to date?
Too many. Kate Sylvester's Stop Your Sobbing (2005), Art Groupie (2008) and Tartt (2014) are all great collections and the shows were the best shows I've seen from fashion week. I also loved working on Salasai Sacrificial Grace (2010) showcased at the Hilton. For me that show was beautiful along with the collection. Zambesi's retrospective show (2009) was also very emotional. The soundtrack included Dolly Parton singing 'Stairway to Heaven', and it was great seeing some memorable pieces from the brand's extensive archive, all of it super timeless.
WATCH: Kate Sylvester at NZ Fashion Week 2014
How did you get your start in the industry?
I assisted a stylist in the UK when I was living there in 2002-2003. I came back home and assisted a couple of other stylists and photographers, learned the ropes and just worked my way from there. I also studied journalism and art history, so being able to write with an opinion allows for more versatility. I also think it's important to learn from other people, and to never go into a situation thinking you know everything. 
Favourite part of your job?
Travelling. There's been some amazing opportunities to see the world and it's the best way to keep being inspired and motivated. I also enjoy working with people I like. It helps, especially when you are on a weekly deadline. It's not often the case for most people, but luckily I like my team members. They're all smart, stylish, collaborative and definitely 'woke'.
Least favourite part of your job?
Emails.
What's your second career option?
A landscaper. I enjoy being outdoors and working with my hands; or working at a publishing house. 
What's your go-to snack during NZFW?
An apple or chip sandwich. Or a Filet-o-Fish burger from the McDonald's drive through on Great North Road. 
READ: Meet The Viva Team: Rosie Herdman
What are your favourite news sources outside of Viva?
I like reading The New York Times' T Magazine or WSJ Magazine when I can get my hands on a copy or just visiting the websites. I also love Tatler. I think it has the perfect sense of humour and doesn't take itself too seriously which I think many magazines try and fail to do, especially here in New Zealand. I read Fantastic Man every now and then. I love Holiday Magazine and Travel Almanac as I enjoy reading travel features. I read the Travel section of the NZ Herald every Tuesday and of course Canvas on Saturday. Twitter is a great source for news, and I'm often reading The Huffington Post and The Guardian online. I also love reading the features on Racked.com.

Share this:
More Fashion / NZ Fashion Week 2018