Meet The Team: Rosie Herdman, Writer & Fashion Assistant
Get to know Viva's Rosie Herdman ahead of New Zealand Fashion Week 2018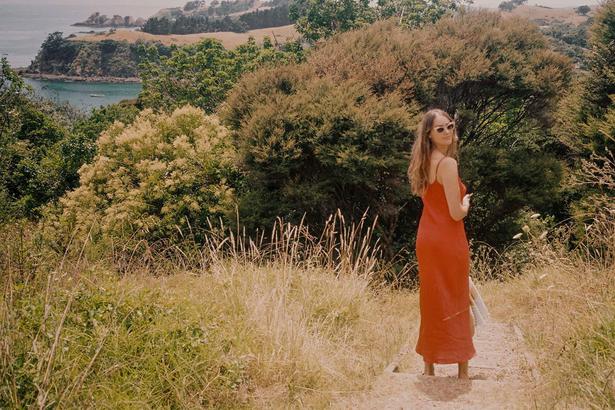 Tuesday Aug. 21, 2018
What is your role at Viva?
My title is writer and fashion assistant. It's an incredibly varied role which involves interviewing people and writing features, mostly fashion but sometimes other stuff too; helping Viva fashion editor Dan with shoots and styling my own; pulling together shopping articles and galleries for Viva.co.nz; sourcing emerging talent and keeping my ear to the ground for anything new, cool and exciting. Between Dan and I we also look after the Viva Instagram account.
What will you be doing at Fashion Week 2018?
I'll be running around with our videographer Lula Cucchiara hosting our daily videos, the Viva New Zealand Fashion Week runway reports, every day! We'll be interviewing designers, makeup artists, show attendees and models. Come and say hi!
What's the best part about NZ Fashion Week?
I love attending shows, they're such a buzz. The moment when the lights go dark and the music starts is my favourite. It's also a great opportunity to catch up with people in the 'biz you haven't seen in a while.
And the worst?
I'll be interested to see how social media affects things this year — sometimes it can be a bit cringe. Oh and people who do that walking-on-the-spot thing for street style pics.
What's your favourite fashion week collection or memory to date?
Well I used to model back in the day, and one year I had the pleasure of opening for Zambesi. So that was pretty special. One of my favourite collections would also have to be Kate Sylvester's Donna Tartt inspired show in 2014.
How did you get your start in the industry?
Through modelling initially — most of the people I know now I met back when I first started. It's nice to be on the other side of things now.
Favourite part of your job?
There are so many things to love about this job. I love speaking to creative people who are doing cool things — I've met so many inspiring people and it's a pleasure to be able to tell their stories through Viva. Plus we get to travel a bit which is a massive perk in my eyes! And we have a great team, so that makes things easier even when work's hectic.
Least favourite part of your job?
I'm going to have to say emails. Anyone want to volunteer to reply to my emails for me?
What's your second career option?
This one's enough, thanks!
What's your go-to snack during NZFW?
Probably those yum chocolate and peanut butter bliss balls, plus any free food I can snaffle at shows.
What are your favourite news sources outside of Viva?
I love the New York Times, Manrepeller, The Cut, Into The Gloss, New Yorker and… Instagram, lol.
What's your weirdest party trick?
Probably that I can get my arms over my head without letting go of my hands but that's not very exciting and also quite hard to explain.
Share this:
More Fashion / NZ Fashion Week 2018