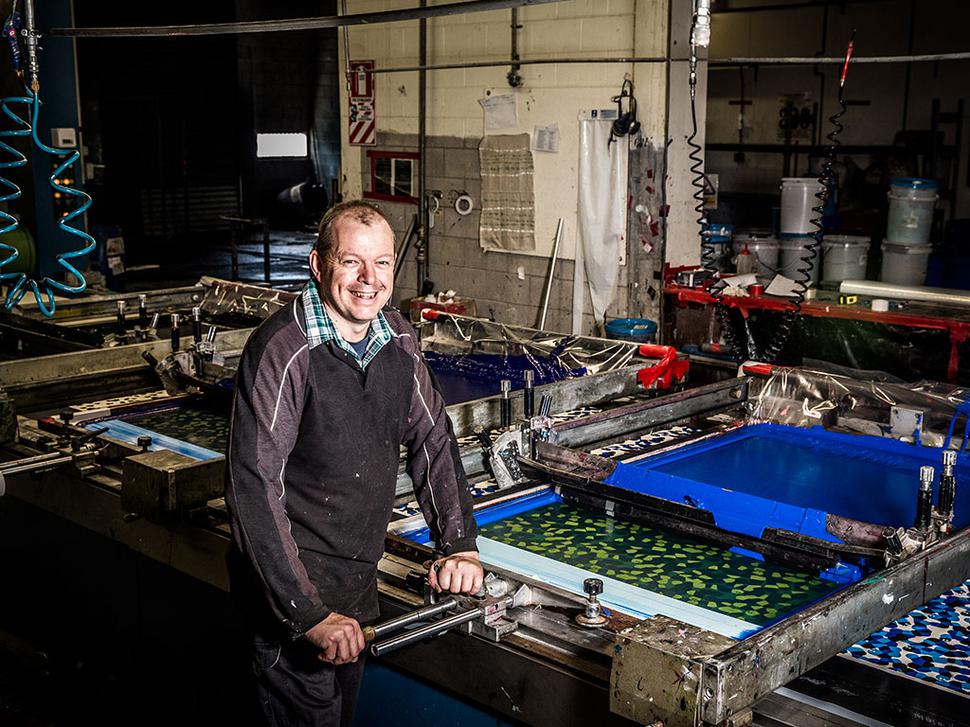 Meet your Maker
We talk to three people who have likely shaped your wardrobe
Wednesday April 22, 2015
It can be easy to forget the human faces behind your clothes, from the woman who picks the cotton to the man who cuts the cloth. We meet three people who, if you shop locally, have likely shaped your wardrobe.
PAUL ONION
Auckland Fabric Printers
If you've worn a Kate Sylvester or Ingrid Starnes pattern recently, the fabric has more than likely been printed by Paul Onion. The affable general manger and co-director of Auckland Fabric Printers works with a small team in an Otara factory, screen printing on to textiles for apparel and home furnishings. It is the only company in New Zealand that still does so, making it a valuable asset to the small local manufacturing industry that remains — and for fashion designers wanting to create exclusive prints without having to go offshore or digital.
Onion and his small team are known for producing excellent prints season after season, working with local brands including Thunderpants, Thread Design, Nom*d and Ingrid Starnes. Kate Sylvester has worked with the company for years; her chevron print now in store is Onion's work, as is next season's lattice print just shown at Australian Fashion Week.
The print factory has been in the same Otara spot since 1996, with years of pigment layered on the floor and walls. The focal point is a massive 40m-long Buser flatbed screen printer; the only one working in Australasia. Onion recalls designers used to come out to the factory to watch their fabric come off the machine as it was being printed.
Rolls of fabric — a minimum of 20m and up to 400m — are continuously screen-printed with high-quality pigment and opaque inks (up to six colours a design), with large screens featuring the desired print placed on top. They are later dried and finished in a gas oven. Buckets of pigment in bold colours sit near the machine, and large screens featuring past print films are hung on a wall.
Onion estimates there are about 4000 of these screens in the factory; some are hung in a carefully lit room at the back — a record of New Zealand fashion prints. Back in the day they would photograph the print as smaller squares then Sellotape them together; the process is much more sophisticated now allowing for a bigger size.
Having worked in the printing industry for 20 years, Onion has been at the coalface of the changes and challenges the local manufacturing industry has faced, with much production going offshore.
The company has had various owners; he is now a co-director ("I worked from the ground up"). He took over last year after the original company was put into liquidation and the owner sadly passed away; going into partnership with Nic Foreman, who focuses on the financial side. Onion admits his skills aren't being passed on to a younger generation as much as they used to. "Now, with the fashion industry, a lot of it comes from overseas. For a new designer to start up, they have to have a big bankroll behind them, or start with a really small production."
He says some workers used to go to Australia, but that country's last screen printer recently shut down; and although there are digital printers locally, he believes they are still limited in what they can actually print. The biggest challenge is finding the right range of things to print. The company works a lot with home textiles; producing for Hemptech (which designs natural and sustainable textiles, and also owns half of AFP). "The fashion side of it has gone right down," explains Onion. Although happily, he says the company is looking at expanding.
— Zoe Walker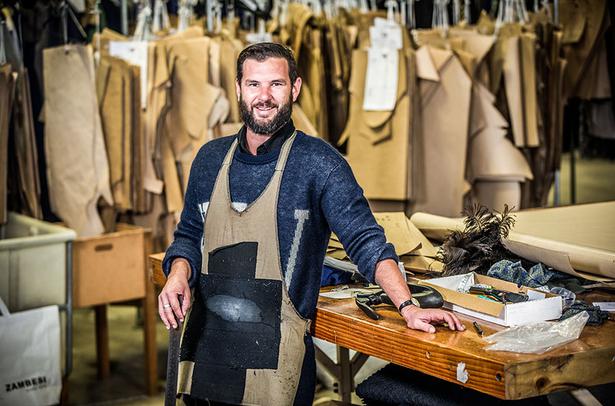 NEIL DONALD
Zambesi
When making a Zambesi purchase there is a 95 per cent chance Neil Donald will have handled your garment at some point along the production line. Donald started working for Zambesi almost 15 years ago as an intern, aged 22 and fresh out of fashion school. He then got a job driving the Zambesi van, before moving into the role of fabric cutter, a position he has held ever since.
Now 37, he is an integral part of the behind-the-scenes Zambesi team, which proudly produces all its garments locally. "[Zambesi designer] Elisabeth prides herself on trying to keep it all made locally in New Zealand," he says.
Having a job as a fabric cutter in New Zealand is a rarity, with most production being sent offshore these days, but Donald says since he joined Zambesi he has not seen production positions diminish, only grow.
"Rather than cutting back on staff, it's growing — I think we have 16 people full-time downstairs now," (as opposed to the 10 he remembers when he first started).
As a cutter his role primarily consists of tracing patterns on to fabric, cutting the fabric, cutting the sample range, getting the best use of the fabric, costing it, then bundling it up to be sent out and made into garments. He estimates he has cut well over 10,000 garments in the time he has been there.
On the production floor he works with a team of staff with different skill-sets and ages including head sample machinist Pamela Thornton, who has been with Zambesi for nearly 30 years, women's pattern maker and design assistant Olga Khimitch, who has been there nine years, and Esther Lim, one of six sample machinists, who has been there for 20.
Designer Elisabeth Findlay says in terms of finding skilled staff in the future she is not really sure what it's like out there in the marketplace as lots of her staff have worked at Zambesi for years, many obtaining their jobs by simply knocking on the door.
"I think it's going to be difficult because our staff have stayed so long. I haven't actually been looking for anyone to be honest — we keep our staff quite tight, but I kind of wonder what will happen in the future."
When Donald is asked whether he sees himself working for Zambesi for some time to come, he says it's a great job, with great people. "If they will have me, that would be awesome."
— Rosie Kelway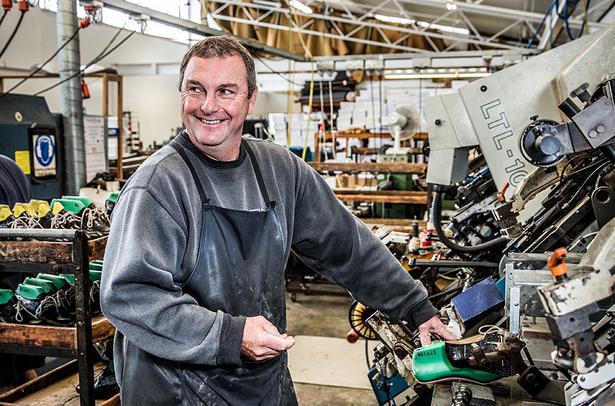 PETER HEARN
Minnie Cooper
In the West Auckland head office of Minnie Cooper, there's a scrapbook-style wall pinned with messages and photos from happy customers gushing over their pairs of shoes. Some have been made on request, in a different shade of leather to what was on the shelves; others have been crafted into an old style using patterns from the archives. That flexible business model is what sets the New Zealand-made footwear brand apart from others that source their production offshore, says factory manager Peter Hearn.
"It's quite tailored and intimate, everyone knows each other and everyone gets on. It's sort of like a big family."
Hearn's been in the trade for more than 35 years, since he started out as an apprentice at 16, so he has seen firsthand how the industry has changed. "Twenty years ago, there were 30-odd factories, and now there's just us," Hearn says. "When I was younger, there would be guys who would have a fight with the boss, they'd leave, walk down the road and start working for another factory the next day. That's how easy it was."
Now there's a close-knit team of seven people working on the Avondale production line. Owner Sandy Cooper hand-picked them from over 100 employees at the David Elman factory, which closed six-and-a-half years ago.
WATCH: How a Minnie Cooper Shoe is Made
Hearn spends most of his day lasting the shoes, which is the process of pulling the upper around a foot mould using a machine. This happens after the leather has been cut, skived, sewn together, and the toe and heel have been reinforced with a puff. The shoe is then roughed and cemented and the sole and heel attached, before the shoes are checked over, cleaned and packaged.
Boxes of shoes are sent to Minnie Cooper's Auckland and Wellington stores and online orders are shipped to Australia, Japan and the United Kingdom, among other countries.
As well as creating shoes, boots and sandals for the Minnie Cooper brand, the factory operates as a shoe repair business in an attempt to monetise a market flooded with imports. "People bring in all their shit imports, they're such rubbish," Hearn says.
"But it's been really good, it's only been going since Christmas and people are coming in all the time."
So, will the factory still be there in 20 years? "I don't see why not," says Hearn. "As long as you have a product people want. There are a lot of people who buy a pair of Minnie Cooper shoes, and then come back and buy the same style in three different colours. And they're the sort of people we seem to attract."
— Jessica Beresford
Share this:
More Fashion / Features & Profiles