What's Hot at This Year's Melbourne Fashion Festival
From runway shows to industry forums, we talk to Melbourne Fashion Festival CEO Graeme Lewsey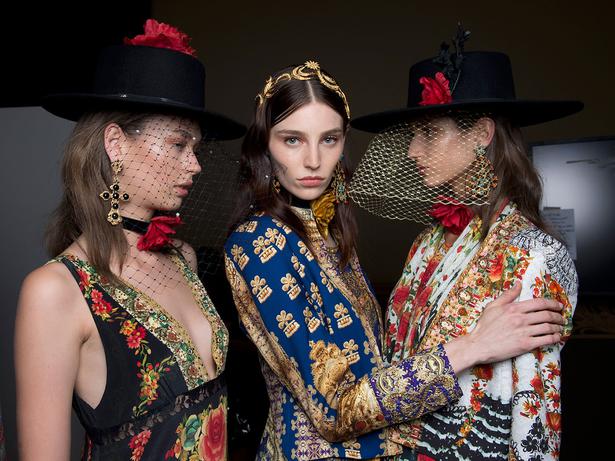 Thursday Feb. 23, 2017
It's the biggest public event on the Australian fashion calendar — 19 days in March where the aim is to make fashion as accessible as possible to all, with events a healthy mix of free and ticketed.
The festival has also been a pioneer in the "see now, buy now" approach now being seen at fashion weeks around the world. This, says festival CEO Graeme Lewsey, opens opportunities for established and emerging designers to reach huge audiences primed to buy, spend and amplify across their social media channels.
Here, he talks to Viva writer Rebecca Barry Hill about the festival's success and what's hot this year.
Which designers will you be keeping an eye on?
It's not all about big brands, the festival strives to provide mentoring, nurturing and support for the next generation of creative endeavour. So, though it's always fascinating to see what our big names like Camilla & Marc through to Yeojin Bae are doing, I'm always so excited to see the National Graduate Showcase presented by AMP Capital. This is my big highlight runway that showcases the nation's best and brightest stars on our international runway to media and millions of consumers worldwide.
What impact has the festival made, in your opinion, in the years you've worked on it? Why is it important?
The festival is now even more relevant to our industry. We've seen the international fashion week model completely change and big designers such as Burberry to Tommy Hilfiger have started to recognise that the "see now, buy now" model for their runways is far more important than the traditional fashion week model that invited industry and media to preview seasons.
The digital world has changed this forever. And here is the festival with 20 years of experience doing this for Australian and New Zealand brands and retailers. I believe that, in the past five years or so, the festival has strengthened its appeal and relevance to the industry, and as such is a drawcard attracting all the biggest and newest designers along with all the most revered magazine editors and influencers.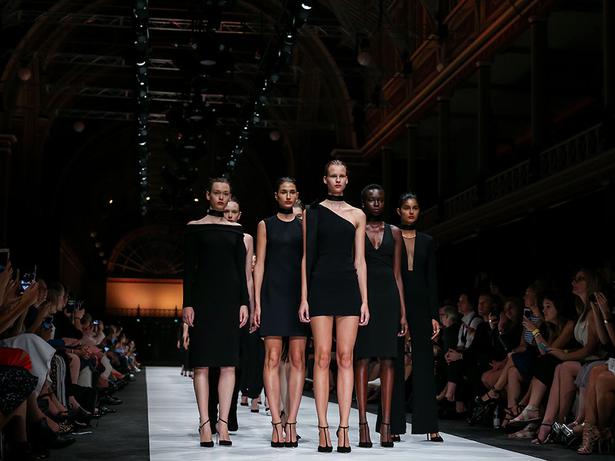 The Melbourne Fashioin Festival. Picture / Supplied
How would you describe the state of the Melbourne fashion scene right now?
It's so in love with fashion right now. Always has been, but so many forces have enhanced the love affair. We've seen so many big international fashion exhibitions come to this region and be exclusively staged at the NGV.
This festival has grown from strength to strength and Australia's internationally ranked fashion school, RMIT University, continues to provide the best possible framework for development. Add to this the city's fascination with design, food and music. Melbourne is a cosmopolitan city and a massive melting pot of ideas. Add the seasonal influence in our weather, and there you have it.
In what ways does Melbourne fashion define itself from other Australian cities?
Melbourne is a city people do things in, not just see things. Visitors just love getting into the laneways and underground culture. Shopping, street fashion and great places to visit — where you just have to look and feel great — all help define Melbourne's fashion love affair.
Where do you believe Australian fashion is heading?
The world has changed forever in terms of it now being a more global market place. eCom has changed this significantly. So for Australian fashion, we need to continue to define our unique selling point and I believe this is a relaxed sophistication inspired by a passion for lifestyle and environmental influences such as light and landscapes.
Added to this, it is all about storytelling and consumers wanting to be the new fashion authority through social media channels, so I also feel Australia is looking at embracing more of its indigenous culture, multicultural influences and helping to elevate more bespoke luxury, local gems of design that have a story and are unique. Once they wouldn't have had a voice, but now through digital channels they can reach a global audience.
You've had an immense amount of experience working on fashion events around the world. What makes for a great one?
Artistic integrity is everything. We must celebrate the participants and designers as Hollywood for example pays its actors to be in major films, whereas fashion events expect designers to pay to be in them. Crazy when you look at it like that. So a good one is where designers are treated like the stars.
And equally it's about offering "fashiontainment". Let's be honest, storytelling is key for consumers, so they need to be entertained by fashion. The experience of great runways is perfect content for consumers. But now they see what happened everywhere so there's no room for compromise.
READ: Discover David Hockney's Digital Fairy Tale 
Being a consumer-focused festival, in what ways does this make the Melbourne Fashion Festival different from fashion trade events?
"See now, buy now" means consumers have their instant gratification. That leads to economic stimulus for designers, retailers and other stakeholders. The festival has, in a way, democratised fashion events and is for everyone to enjoy but never compromises on production quality and delivery. We are as good, if not better, than many of the best runways shows you'll see hitting your social media feeds from around the world. A big call, but it's true.
Obviously the way we consume fashion these days has changed. Does social media engagement come into your plans for the event, and if so, in what ways?
"Shop the Runway" is a term and a real-life digital product the festival has developed and continues to pioneer. This digital platform enables consumers who are enjoying a runway to link directly back to the garments and designers they are loving, and they can purchase immediately.
Then there's the storytelling and the amplification of consumers thoroughly enjoying themselves in the real-time festival experience. I think the festival and digital amplification is the now and is the future.
DON'T MISS
With so much to choose from, here's our pick of what to check out:
A Celebration of Schiaparelli at Georges from March 2.
Fictional Characters, Fashion Icons 2pm, March 2.
Talking Sustainable Fashion with Clare Press 4pm, March 11.
A Good Evening: How Fashion Can Empower Women 7pm, March 2.
Virgin Australia Grand Showcase 9pm, March 16.
E-Commerce Masterclass with Martin Newman founder of Practicology. 7.30am, March 17.
The Global Indigenous Runway 5pm, March 18.
To see the full, Virgin Austrailia Melbourne Fashion Festival programme, visit vamff.com.au
Share this: