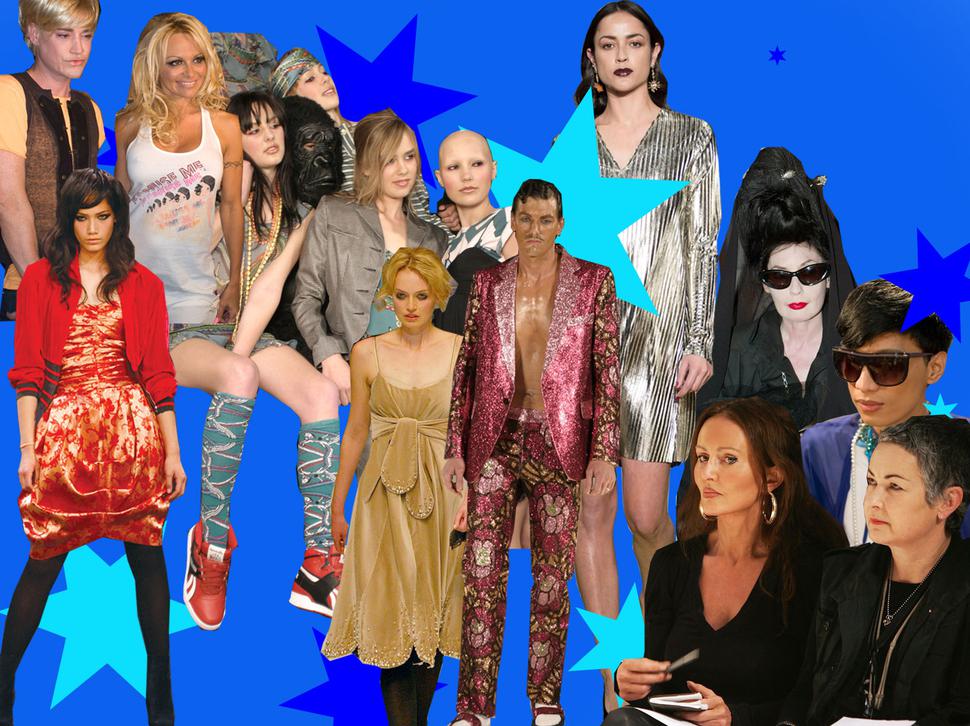 The Most Memorable Moments From 20 Years Of New Zealand Fashion Week
NZ Fashion Week will return in August, celebrating 20 years of championing the local fashion industry. We take a look back at 20 unforgettable moments
Wednesday May 26, 2021
It's been a tumultuous year for fashion, with retail impacted by lockdowns and supply chains at the mercy of the pandemic.
Anecdotally we've heard the challenges facing our fashion designers, but it's in the figures too: according to Stats NZ, annual retail sales of clothing, footwear and personal accessories in 2020 were $6.27 billion (down from $6.39 billion in 2019), and the March 2021 quarter retail trade report released on Monday showed that Covid has impacted retail spending, with clothing, footwear and personal accessory retailing down by 0.4 percent ($4.6 million) — the industry with the biggest fall.
Covid hit our biggest fashion event too, with NZ Fashion Week taking a break in 2020. But it returns to the Auckland Town Hall from August 23-29, marking its 20th year with more public access than ever — including a Retrospective Show, tickets to select shows including Kate Sylvester, Kathryn Wilson, Hailwood and Zambesi, and a 'fan zone' in Aotea Square.
To celebrate the milestone, we're reflecting on 20 moments that have shaped its history.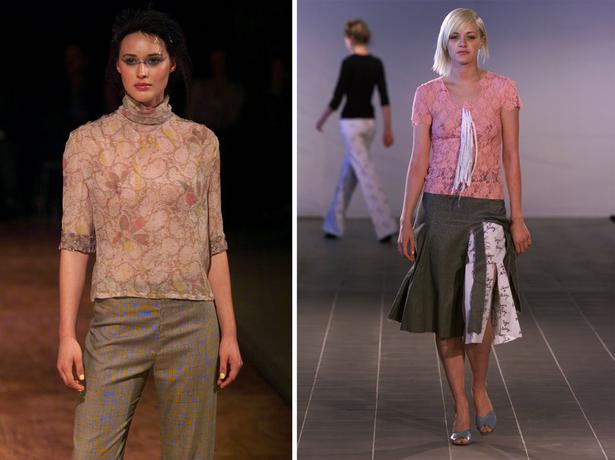 1. It begins!
Prime Minister Helen Clark stood alongside founder Pieter Stewart to officially open the first NZFW on Tuesday, October 23, 2001, with shows from Trelise Cooper, Verge, Tanya Carlson, Obi, State of Grace, Insidious Fix, Zambesi and more.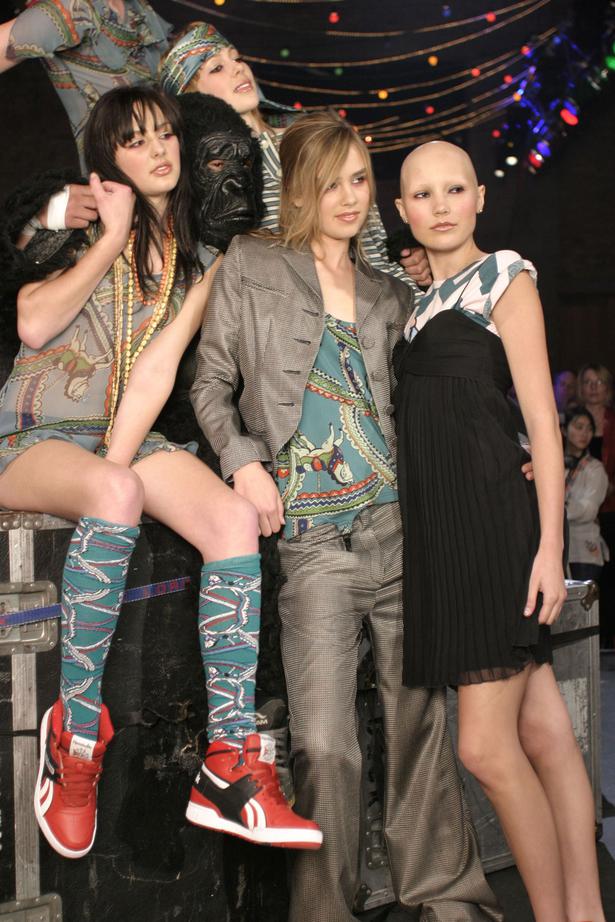 2. Performing fashion
Installations are now common, but in 2003 Karen Walker annoyed some guests by launching her jewellery line with models sitting on a rotating stage rather than walking a runway. Their issue? They had to wait, the room was crammed, and they couldn't see properly. Hey, welcome to fashion week babes!
READ: A Model's Guide To Surviving NZ Fashion Week
3. Show business
Digital has changed fashion forever, but nothing can replace the power of an IRL big production fashion show. Think of Zambesi's iconic moments (on the main stage of the St James Theatre in 2005; the following year at a boatyard; last year at the Auckland central library); World's showmanship (senior models in 2003, before it was trendy); or Stolen Girlfriends Club's fashion tour of Auckland, with venues like a DHL depot (2008), Mercury Theatre (2010), Western Springs Speedway (2014), and Avondale Racecourse (2019).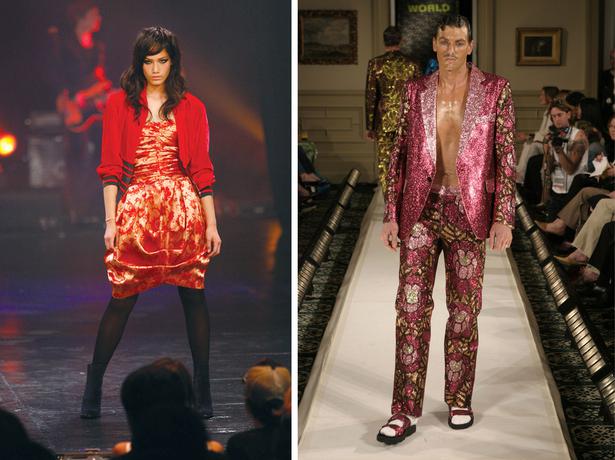 4. Front-row faces
NZFW has hosted some fascinating international guests who helped share NZ fashion with the world, including respected journalists Tim Blanks, Hilary Alexander, Colin McDowell and Lisa Armstrong; digital pioneers like Jason Campbell of the JC Report and former Refinery29 editor Christene Barberich; and bloggers Rumi Neely, Bryan Boy and Diane Pernet.
None, however, had the genuine enthusiasm for the success of our designers that local fashion media — like Viva — did.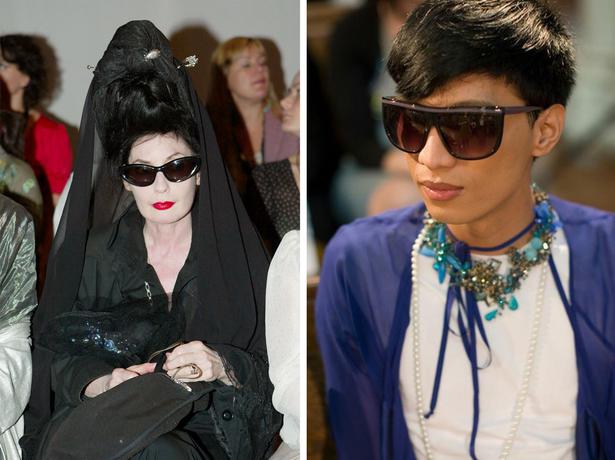 5. Who can forget
That time a model walked the runway at Annah Stretton wearing a boar's head was one of NZFW's most high-profile stunts, in 2004.
6. Feels good
The most memorable shows have one thing in common: emotion. Kate Sylvester has created many moving moments, from her 2005 collection, 'Stop Your Sobbing', to 2014's literary show, 'Tartt'.
WATCH: Kate Sylvester's Nostalgic New 'Sisters' Campaign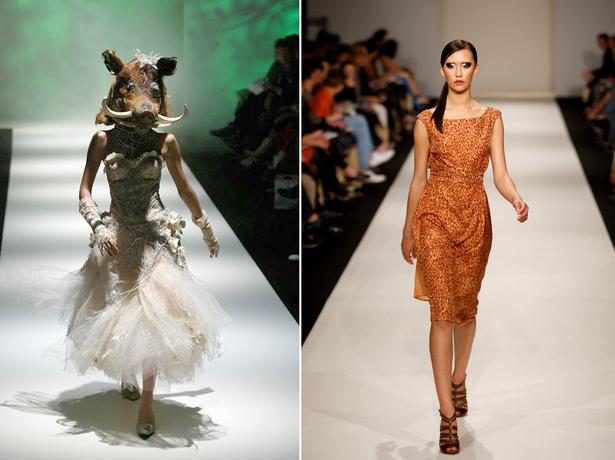 7. Aww!
Trelise Cooper launched childrenswear in 2006 and her shows featuring young, adorable, and sometimes very shy models were always a highlight.
8. Loves a party
One of the best? Miss Crabb's off-schedule 2006 show held after midnight in a dingy bar. To quote ourselves: "the party-hardy atmosphere captured that pre-recession era when the industry was full of fun".
9. The red wine incident
Aja Rock throwing a glass of wine over gossip columnist Bridget Saunders after Huffer's show in 2007. That's all.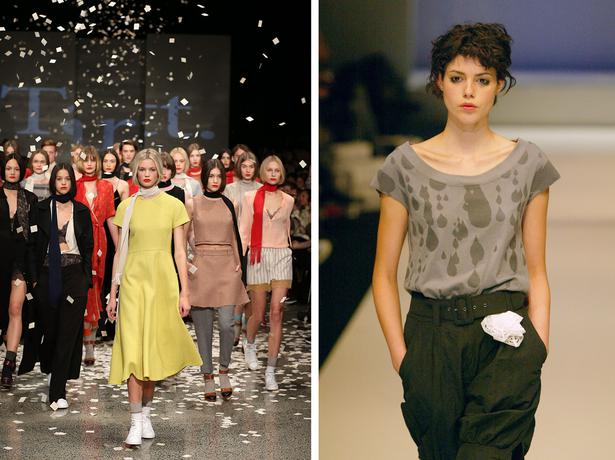 10. That's problematic
Fashion may be increasingly woke, but there have been controversial moments of cultural appropriation — like Trelise Cooper's Indian headdresses in 2014 or Stitch Ministry's "civilisation of savage worlds" in 2008. You can't change the past, but acknowledging such mistakes and learning is an important part of moving forward.
11. Nau mai
In 2009 NZFW founder Pieter Stewart invited Miromoda to the schedule, an important annual showcase of indigenous and Maori creative talent.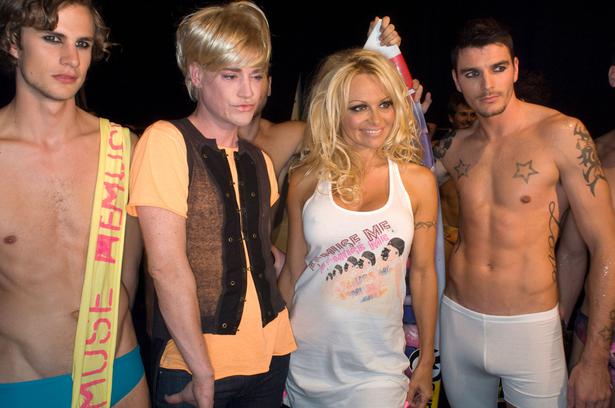 12. Papped!
Celebrity culture peaked in 2009 with the arrival of Pamela Anderson and designer friend Richie Rich; a tornado of flamboyance culminating in the most skin-baring show finale in NZFW history. Reality and the runway collided in 2011, with World's show also the live finale of NZ's Next Top Model.
13. The first 'eco show'
Starfish, the now defunct but before-its-time brand from designer Laurie Foon, opened proceedings in 2010 with a show that championed sustainability — an important moment for an industry that now considers these conversations to be a given.
READ: Where Are They Now? Three Bloggers That Shook NZ Fashion Week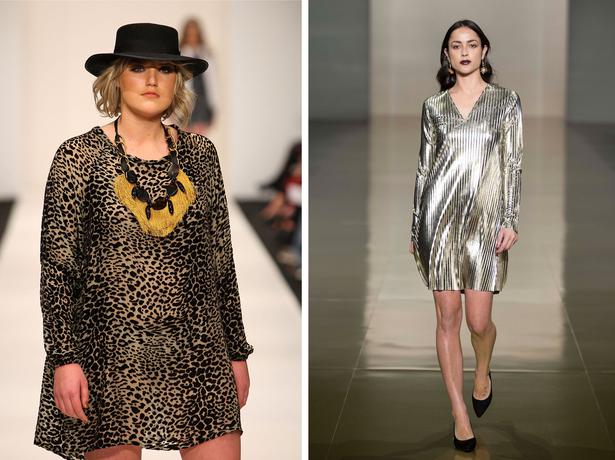 14. Everyone's invited
For years NZFW was an invite only industry event (with limited public shows) but, reflecting the global democratisation of fashion, it opened further to the public in 2008 with the first Fashion Weekend called ANZFW4U.
15. Making moves
In 2004 the event shifted to the America's Cup sheds on Halsey St (those who were there will never forget the flapping white tents and leaks when it rained... and it always did). In 2011, it moved across the driveway to the new Viaduct Events Centre — marking a more corporate mood.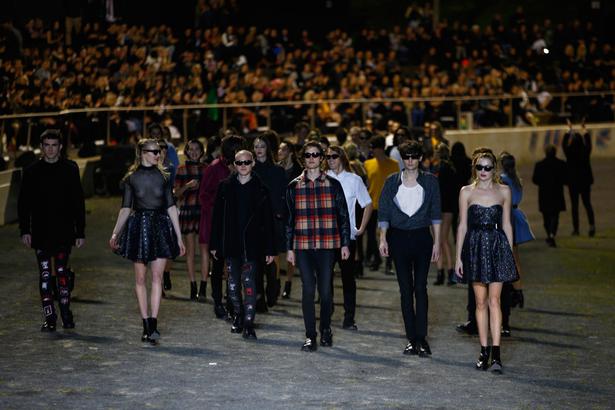 16. Generation next
Celebrity front rows and established names tend to grab the front page headlines, but emerging talents have kept things moving forward. In 2007, Jaeha wowed fashion editors with a show inspired by Edward Scissorhands and styled by a very young Dan Ahwa, now Viva's creative director. And in 2013, a carpark show of installations from then "new gen" designers like Jimmy D, Kowtow and Jessica Grubisa brought the underground energy that NZFW needs.
17. Thanks to the sponsors
Plenty scoffed when a show from incontinence underwear brand Confitex was included on the schedule in 2015; but it was a precursor to the commercialisation of fashion to come.
18. Goodbye
That same year, founder Pieter Stewart, who in 2012 had been named a Dame for her services to NZ fashion, announced she was looking to share the load, with various changes in the management and ownership structure to follow.
She fronts the event today but as of April, Vancouver-based entrepreneur Feroz Ali (who lived here for 26 years and bought Whitecliffe College in 2018) became the sole shareholder.
19. This is us
In 2019 Campbell Luke made guests emotional with a presentation that brought whānau and wairua [spirit] to NZFW. With a resurgence in cultural pride and appreciation of te ao Māori from the fashion industry, we hope to see more in 2021.
20. I'm home
A move back to the grand Auckland Town Hall in 2019 saw NZFW return to where it all began and this year it will be the heart of all the glamorous action.
Share this: