The Manifesto Interview: Bradley Cocks
The hip Sydney-based hotelier shares his style secrets with Andrew Glenn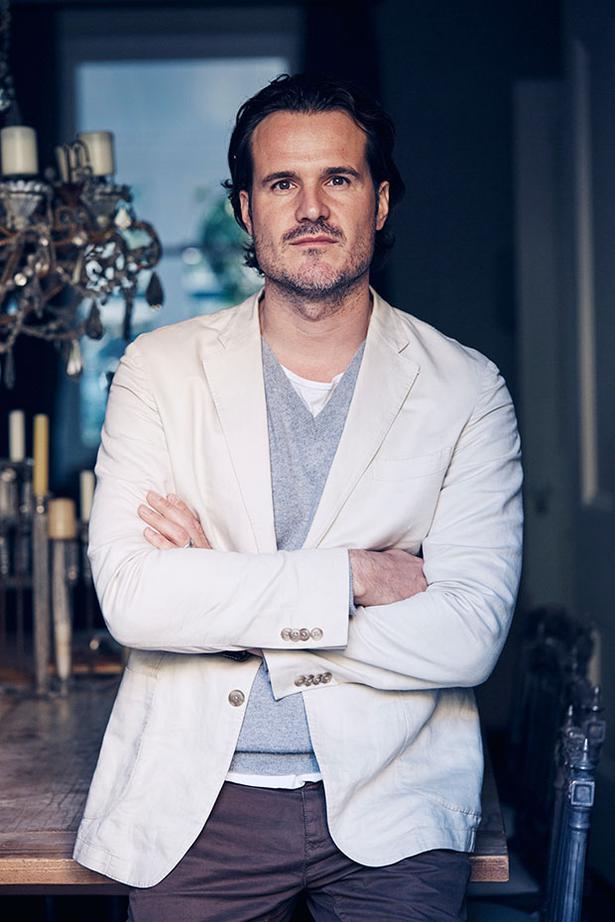 Wednesday July 1, 2015
Bradley Cocks cuts a stylish swathe in Sydney and wherever he globetrots. Married to Australian fashion designer Collette Dinnigan, Cocks is a luxury industry expert and knows a thing or two about airline flat beds, private plunge pools and secluded villas.
Having been a founding partner in Kiwi Collection — a global website of luxury hotels and lodges — Cocks recently launched his own luxury communications agency, goodtrip.com.au.
His latest venture focuses on projects that include guest experience programmes, hotel openings, licensing collaborations and online travel technology start-ups. At present he is consulting with hotelinsider.com, a luxury hotel booking engine.
In September he will launch two special Collette Dinnigan Suites at a hotel in Australia. Plus there's an exciting opening in December — Bannisters on Tallwood, a highly anticipated boutique hotel on Mollymook Beach, complete with an airstream bar on the rooftop and overhanging infinity pool.
Herewith a few of his favourite things:

LIFESTYLE
Car: Audi.
Magazine: Monocle.
Website: thedailybeast.com

ARTS & CULTURE
Artist: My mate Paul Davies, now residing in LA (mid-century modern).
Musician: Merle Haggard, just to upset the Aussies after a few single malts.
Photographer: John Witzig.

SARTORIAL MATTERS
Boxers or briefs? Both.
Trunks or speedos? Definitely not budgie smugglers.
Flat front or pleats? Flat front.
Skinny jeans or straight leg? Both.
Single or double-breasted? Single.

FITNESS
How do you keep fit? Surfing.
Gym, yoga or pilates? Yoga plus core stretching routine.
Surf or paddleboard? Both.
Ski or snowboard? Both.
TASTE
Cuisine: Italian or Japanese.
Restaurant: Villa Brunella, Capri (lobster pasta or lemon risotto) or Sushidai, Tsukiji Fish Markets Tokyo.
Cafe: Alimentari, Paddington, Sydney.
Bar: Shady Pines, Darlinghurst, Sydney — a honky tonk saloon (pictured above).
Favourite cocktail: Fresh apple, ice and vodka.

GROOMING
Moisturiser: Aesop Parsley Seed Anti Oxidant Serum.
Perfume: Tom Ford Oud Wood.
Do you have manicures? Only before business conferences — otherwise I butcher myself.
Shave or trim? Always trim.
Where do you cut your hair? Valonz, Paddington, with Stavros talking surfing.

TRAVEL
Favourite city: Rome. Love ancient history.
Favourite resort: Nihiwatu, Sumba Indonesia.
Favourite hotel: Italy, Amalfi Coast. Obvious, but fantastic.
Cruise line: Waiting until I am 80.
Do you fly first, business or economy? Private? Upgradable economy rolling the dice for a business upgrade — or premium economy when available.
Best airline: I fear if I don't say Qantas I won't get my citizenship next month.
Best first class: Emirates.
Best business class: Emirates.
Best economy: Any A380.

CLOTHES
Shoes: Jeffrey West London.
Shirt: Custom via The Cloak Room.
Jeans: Loving Earnest Sowin at the moment!
Blazer: MG Bale.
Sunglasses: Alexander McQueen with wooden arms.
Underwear: Calvin Klein.
Luggage: Mulberry.
Trainers: Nike Fly Knits.
Wallet: Hard Graft MMVIII (also my iPhone 6 plus case).
Watch: Bell & Ross.
Share this: