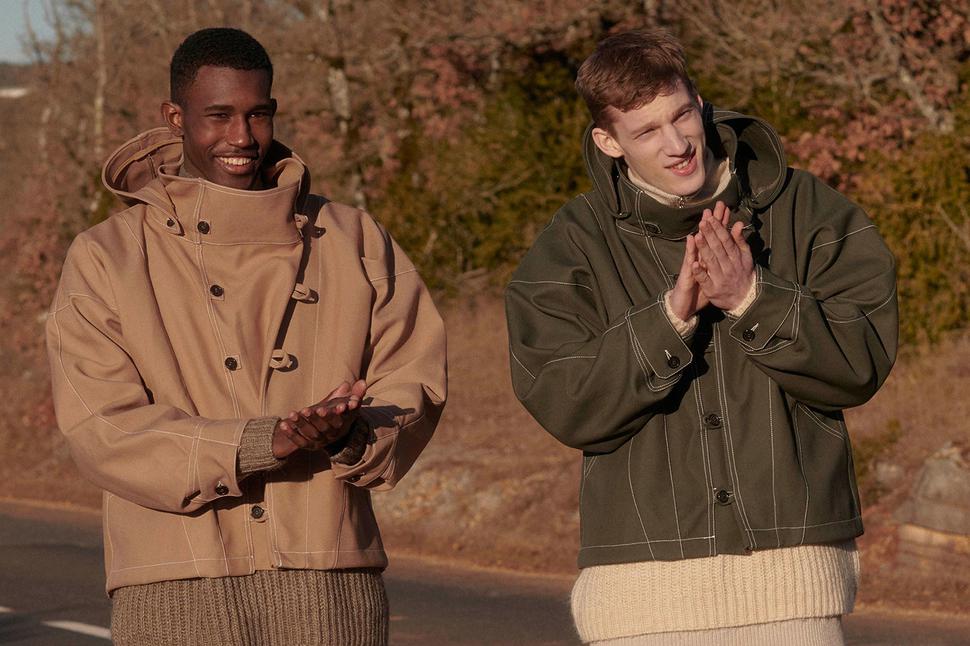 4 Menswear Trends To Try For An Autumn Wardrobe Update
From the runway to the red carpet to your wardrobe, here are some easy sartorial updates to try for the cooler season
Saturday March 23, 2019
Menswear is no longer relegated to the corner when it comes to cool and interesting trends. On the red carpet especially, male celebrities are taking more sartorial "risks", unafraid to stand out and make a statement. 
READ: 5 Stylish Lessons In Italian Dressing From Pitti Uomo
When it comes to everyday wear, there are many trends coming through this season that are easy to dip into for a wardrobe update. Here are four of our favourites:
The Great Outdoors
Sartorial style need not be abandoned for practicality this season. Step out in pieces that inject a little bit of ruggedness into the everyday. The trend has been labelled "New Heritage", and this riff on outdoorsy dressing hits the sweet spot between comfort and fashion even though you may not be anywhere near a tramping trail.
Canvas drill trousers, practical footwear like Timberlands or sneakers, thick knits and warm woollen jackets are your go-to pieces, and you'll be surprised at how tidy it can look with the options on offer.
For styling inspiration from the runways, look to Junya Watanabe's fall 2019 menswear collection, which was a masterclass on layering and heavier fabrics for the cosmopolitan man.
Sportswear and outdoor brands mix easily through an existing wardrobe — try a Canada Goose vest as an outer layer, or some Carhartt or Stan Ray trousers with a woollen bomber jacket.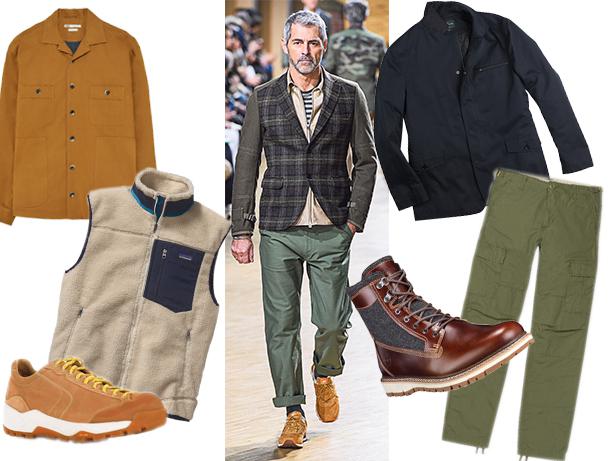 New Suiting
This season, the suit is the perfect canvas on which to explore different proportions, prints and styling options. Square your shoulders and embrace a wide 80s silhouette, streamline with a longer jacket length or add interest with a crossover lapel.
Head-to-toe prints aren't just for the bold — bonus points for matching your shirt to your suit. For cooler weather, a turtleneck forms a stylish layer under a two piece, and a polo-neck jumper under a relaxed suit is a match made in sartorial heaven.
READ: Executive Realness: Why Tailoring Is One Trend To Watch
Suiting has become more directional of late — whether it be statement-making in eye-catching fabrics like leather or metallics, or laid-back with an intentionally relaxed cut, there's no longer a cut-and-dry way to wear one, so we say embrace this and push the boat out.
Colour Me Pastel
Would you wear pink? How about mint or lilac? You'll want to give it a try after seeing this season's way to wear pastel pieces, as shown on the red carpet by celebrities like Black Panther star Chadwick Boseman, and brands Nanushka, Isabel Marant and Acne.
READ: How Lavender Made A Comeback As Fashion's Trendiest Colour
Don't be afraid to give pastel tones a spin, as they pair wonderfully with denim and shades like camel and navy.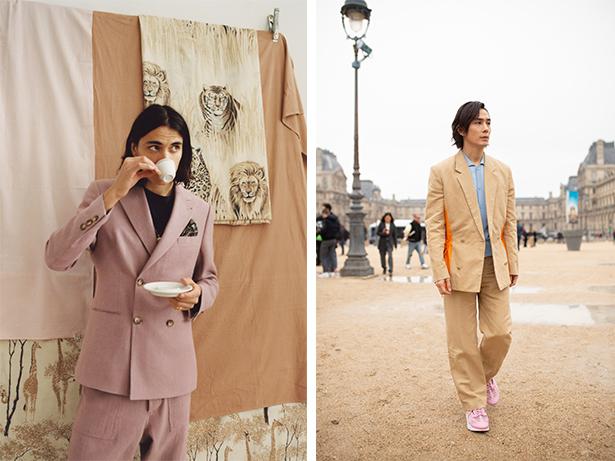 Pastel tailoring looks ultra-sharp for a fashion-forward ensemble — locally Crane Brothers offer pale-toned made-to-measure suit options, or if street wear is more your style, Checks Downtown and Superdry have good relaxed pieces to add to your wardrobe.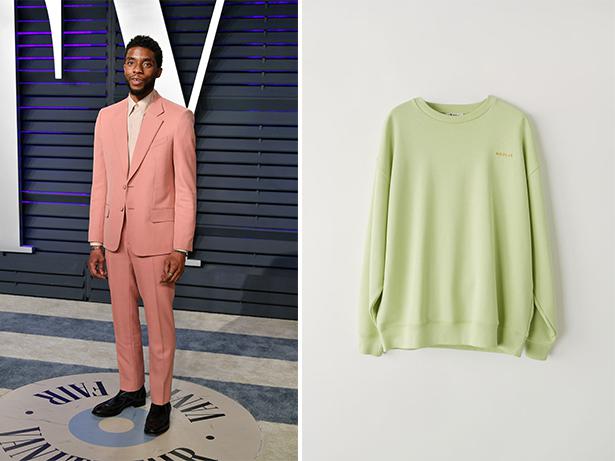 Touchable Texture
Tactile fabrics are on the rise — velvet in particular if the recent awards ceremony red carpets are anything to go by. At the 2019 Academy Awards alone, Michael B. Jordan, Jason Momoa, Chris Evans and Henry Golding all were sporting either a velvet jacket or full suit, and they weren't the only ones.
READ: A Stylish Man: DJ/Musician Hone Hartnett On Personal Style
Whether it's in black, pink or dusty blue, designers this season look to both velvet and corduroy for an injection of texture. At Dior's fall 2019 menswear show, a bomber jacket received the luxe treatment in deep blue and brown velvet; over at Todd Snyder, full corduroy suits were employed in saturated colour.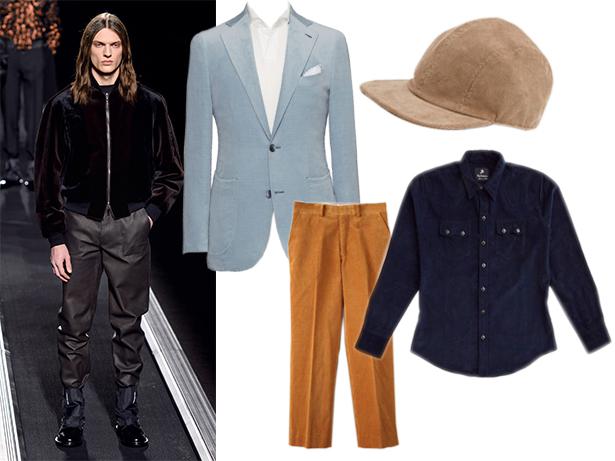 Both velvet and cord pair beautifully with other fabrics, so you don't need to go the whole nine yards if a full look is too much — pair a velvet jacket with wool or cotton trousers, or a pair of corduroy pants with a jumper and denim jacket or shirt for the office, and you'll find it's more wearable than you think.
Share this: