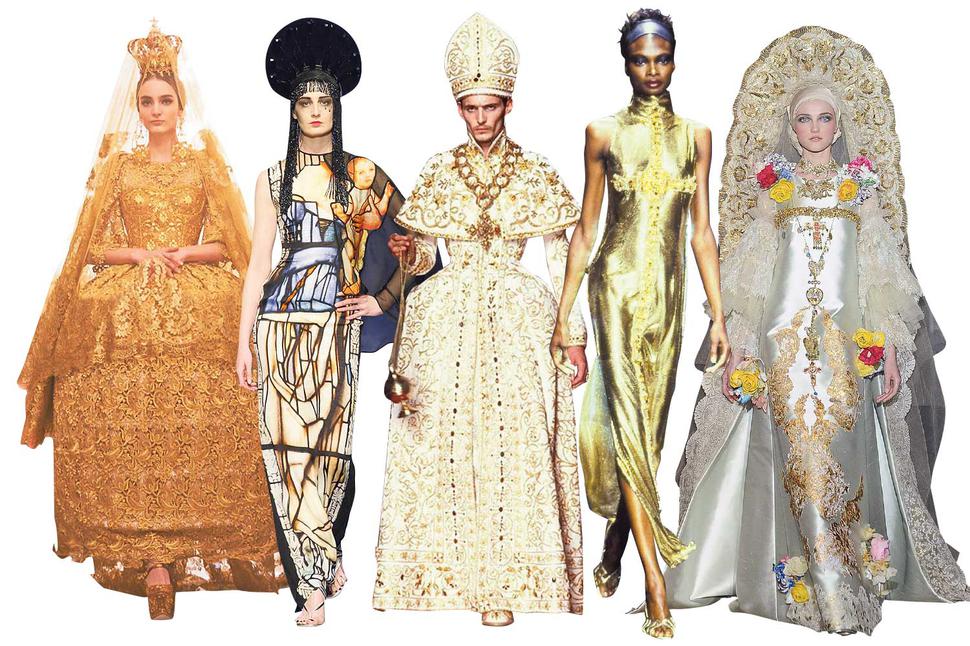 Fashion & Catholicism Collide In This Year's Met Exhibition
This year's unmissable exhibition at the Metropolitan Museum of Art is a celebration of Catholic art and fashion
Monday May 7, 2018
Don't be distracted by the celebrity fashion bombarding your social feeds from Monday's Met Gala red carpet, because beyond the extravaganza lies a thoughtfully curated exhibition not to be missed.
Heavenly Bodies — Fashion and the Catholic Imagination is on display from May 10-October 8 at the Metropolitan Museum of Art in New York.
SEE: The Coolest Red-Carpet Looks from The Met Gala 2018
The exhibition (one of the Met's most controversial to date) highlights the relationship between fashion and the traditions of Catholicism.
Sacred Papal robes and accessories from the Sistine Chapel (several of which have never been seen outside the Vatican) will be on view in the Anna Wintour Costume Centre along with designs that date back to the early 20th century.
The head curator of the Metropolitan Museum of Art's Costume Institute, Andrew Bolton, has carefully selected historical pieces to go on display alongside designs from Coco Chanel, John Galliano, Cristobal Balenciaga and Donatella Versace (who is a sponsor of the exhibition).
LIVE COMMENTARY FOR TODAY'S MET GALA 
The Met Gala red carpet starts at 11am NZT. The Viva fashion team will be sharing their favourite looks on Twitter for the red carpet arrivals. Twitter.com/nzhviva
Share this: