Microtrends to Try For Summer
Easy ways to update your look without a complete style overhaul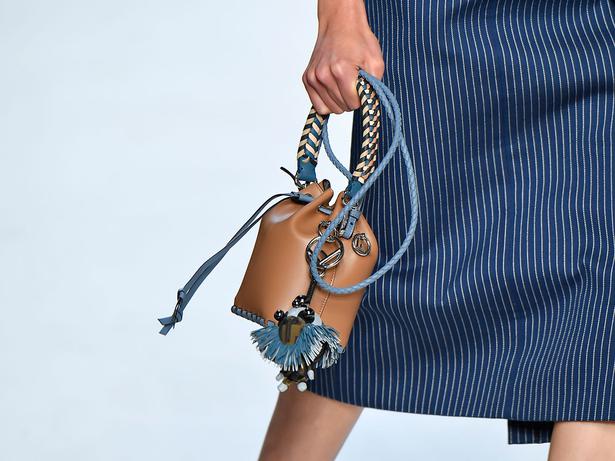 Thursday Dec. 14, 2017
Summer's here and it's coming in hot. While autumn and winter wardrobes tend to be skewed towards the classics — an investment piece here and there, a great coat — when summer rolls around, embrace the warmth and take the opportunity to have fun.
And though we generally endorse a more long-wearing, less trend-driven approach, microtrends (small, very specific trends) are an easy way to update your look without a complete style overhaul.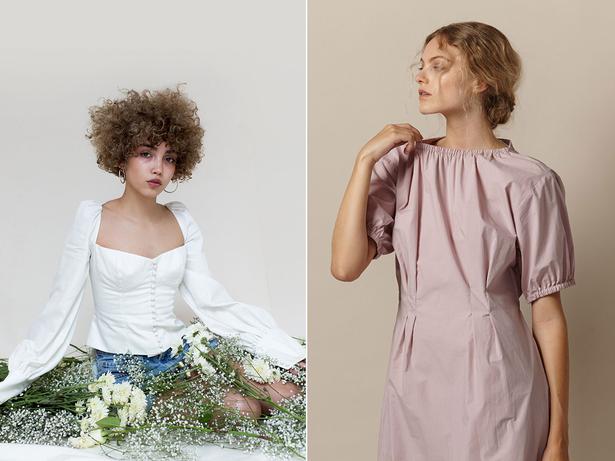 The Smaller the Bag ...
Putting the "micro" in microtrend, tiny bags were seen swinging down the runway at Fendi's Spring 2018 show, and at fashion weeks earlier this year. These bags aren't just small, they're minute.
READ: Jerome Dreyfuss' Practical Bags
Georgia Jay's 'Little Orla' ($340) is a beautifully-made handbag with a sculptural solid handle, and is the right size for your phone, wallet, and maybe a lipstick or two. Think of summer as the perfect time to downsize the amount of stuff you lug around — your shoulders will thank you.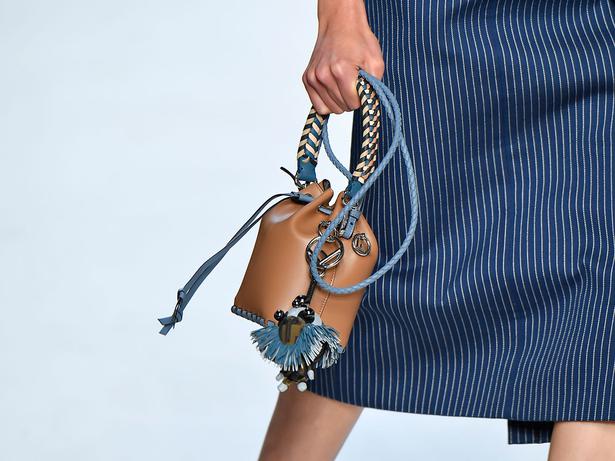 On the Fringe
Fringing was all over the Spring 2018 runway, signalling a resurgence of the textured trend.
Seen from the likes of Celine, Nina Ricci, Loewe and Ellery, who all reminded us that fringing doesn't have to be boho: it can serve to add interest and movement to a garment while still looking polished.
A summer go-to is Kate Sylvester's mini T-shirt dress ($579), which works for day or night thanks to its simple shape and beautifully detailed layered fringing.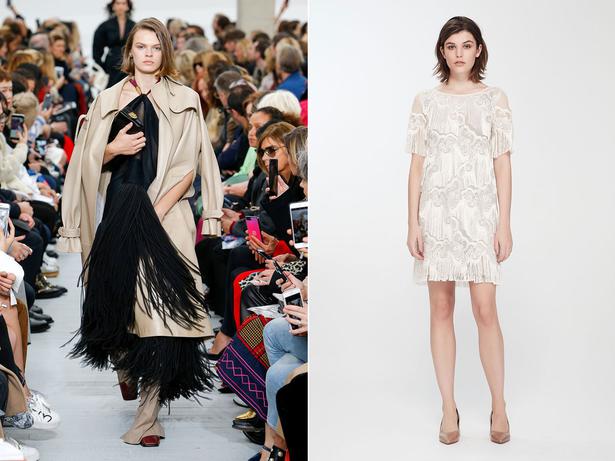 New Shades
As with bags, sunglasses are steadily shrinking as face-obscuring frames are eschewed in favour of a new shape that is less the Olsen twins, more The Matrix.
The cat-eyed 'Last Lolita' frames ($130) by Adam Selman for Le Specs (even Yoko Ono has a pair) is definitely in the running for this year's most popular sunglass shape.
The small-specs wave well and truly kicked off when Rihanna graced the Cannes red carpet in a pair of white Andy Wolf sunglasses which matched her white gown and channeled Rose McGowan in Greg Araki's cult 90s film The Doom Generation (above).
READ: The Rise of Statement Glasses
Fashion's predilection for the 90s shows no signs of disappearing, so this summer why not embrace some sci-fi sunnies?
Ra-Ra-Raffia 
It's not summer without a parade of Parisienne-chic straw accessories cropping up from Parnell's La Cigale market to the cafes of Herne Bay. Woven market bags, straw hats, espadrilles and now these adorable woven raffia earrings from local jeweller Zelda Murray ($340) which utilise the raffia technique in a unique way. Available from Penny Sage.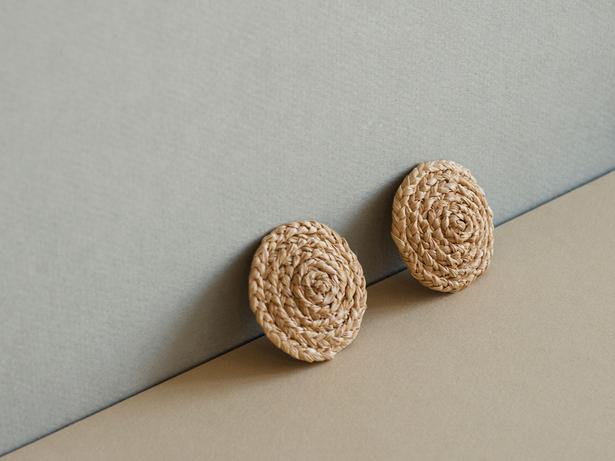 Home on the Range
Puffy-sleeved, white milkmaid-style blouses and dresses are all over Instagram and a favourite among street-style regulars. Broderie anglaise, defined waists and delicately exposed shoulders are all touchstones of this nostalgic trend.
Brands like Australian-based Daisy are on the rise with their particular interpretation of this subverted innocence, pairing cute corseted white dresses with leather suspenders. US-based brand Orseund Iris also offers a more grown-up take on the silhouette, with their voluminous sleeved, Victorian cotton top.
Locally, try Rachel Mills' gently puffed crop top ($309) and pair with your favourite jeans or add structure with well-tailored pieces.
GALLERY: Breezy Summer Dresses to Buy
Airy and breathable, shirts and dresses in this style are a perfect flouncing addition to a summer work wardrobe too. For a less midriff-baring style, opt for a cotton smock or dress, as seen at Gregory ($329, above).
Share this: