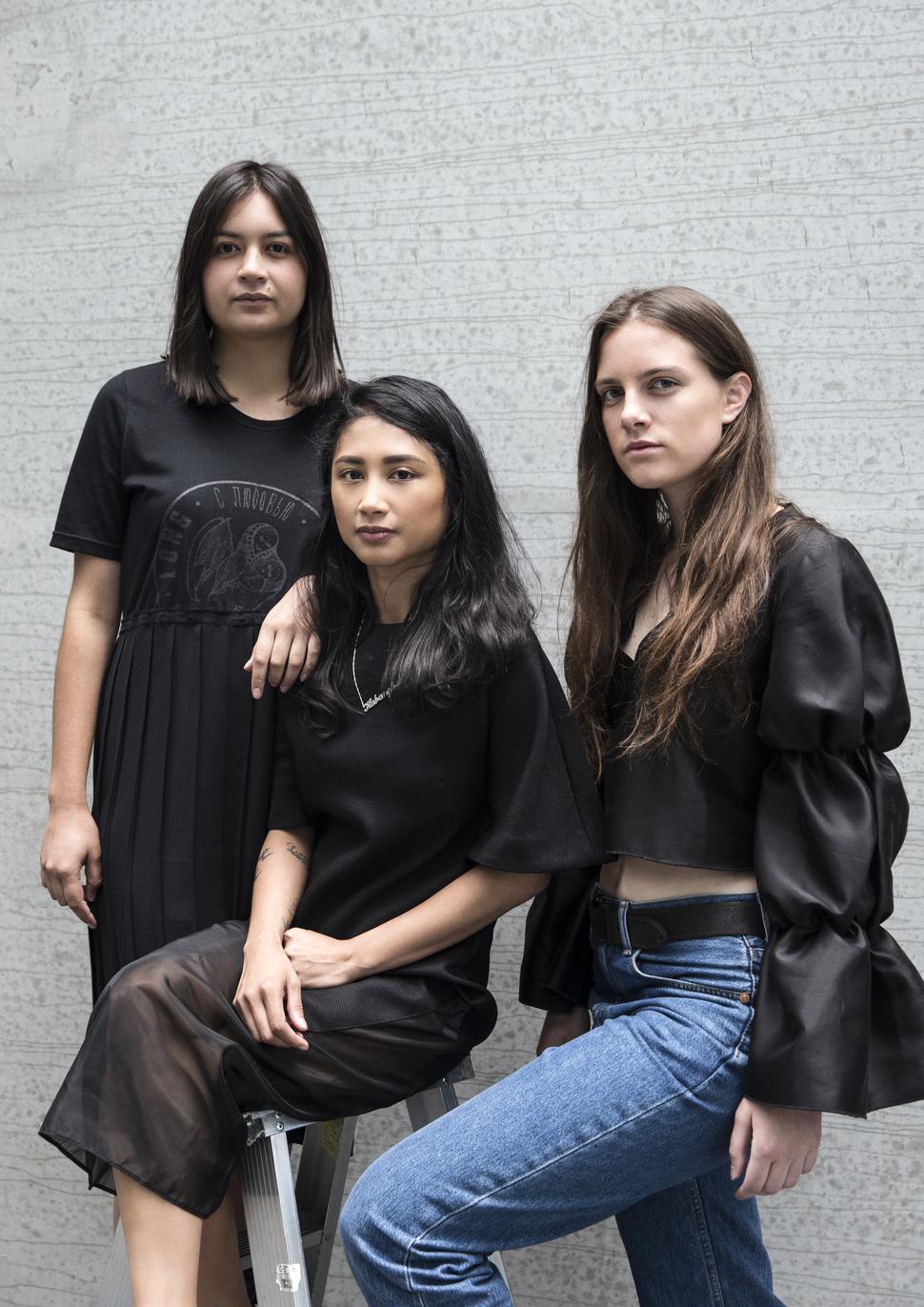 Milkshake Models Celebrating Diversity
The founders of a new local modelling agency are taking on the issue of diversity in fashion
Wednesday Dec. 30, 2015
"This song is dedicated to every woman everywhere, regardless of colour, religion, sexuality or what sex they are born – make it happen." This message pulsated and reverberated at Versace's spring/summer 2016 show in Milan in October, the perfect summation of a year that has focused heavily on fashion's collective embrace of individuality, gender-neutral dressing and diversity.
The track, produced by Portuguese producer Violet featuring A.M.O.R, Nightwave, Nancy Whang, Mamacita, and Kiwi Coco Solid, echoed the memo to casting directors around the world to present models from all walks of life, from plus-sized stars such as Tess Holliday, transgender model Hari Nef, and America's Next Top Model alumni Chantelle Brown, whose rare skin condition vitiligo has been embraced by the industry.
At Versace, breakout models of various ethnicities such as Damaris Goddrie, Lineisy Montero, Mica Arganaraz, Imaan Hammam, Ruth Bell, Dylan Xue, Kris Gottschalk and Binx Walton walked the runway, marking 2015 as the year for modelling diversity and individuality. And while yes, it sidestepped the issue of size and body shape, it is still a promising step forward for an industry so often maligned for its underrepresentation — and one that Keelan Bowkett, director of new Auckland agency Milkshake Models, hopes is not just a passing trend.
"I don't think I've managed to crack diversity yet, but we're constantly trying to find different nationalities and sizes. It's a developing process and one we get excited about as the business grows," she explains. "I want my children to grow up knowing that beauty is in everything and everyone is beautiful, and in some small way I hope our agency will reflect that. Beauty is not just the typical idea of what you see in a magazine and it's that positive message that our agency wants to embrace."
With friends and colleagues Alex Clark and Krishna Marinas, who both take care of the talent scouting and booking, the three make up the country's newest modelling force with a strong sense of community and an understanding of the digital world and its growing influence on the way models do business today.
"Instagram has played a huge part in the business," says Keelan. "We have such great support and dialogue with people via Instagram and it's how we found quite a few of our models."
You only have to click through its slick website and burgeoning portfolio of models to see its unique place within the local modelling industry.
"Some of our models are maybe a little too short and perhaps not your typical models. What I decided was that it was important that they had confidence, because you get a lot of people who really are beautiful but who are a bit too quiet.
"We focus on people with personality and who have a great work ethic, which is important when it comes to working with various people, whether it's for an editorial or a television commercial. Every time we send a model off to a shoot, I always ask for feedback, and that's important for us as a new agency to grow."
While Keelan admits to not having a business degree, the opportunity to use her background in design and marketing, teamed with street smarts and people skills has given her and the team the platform to learn more.
"Because we're a small agency we get quite a lot of people asking us for models for free. As a small business or a small brand I can understand that, but in the long run it's important for us to be able to pay our people for their time and their skills. I won't send a model out if they don't believe in a job. If they don't like the brand, then they don't have to go for it. I don't want people doing work that they are not passionate about."
So what's next for the newest modelling agency on the block? "The people that we represent are the reason I keep going. They give me the passion and drive to keep doing this because they are such great people."
And, like so many younger creatives coming through the ranks, a sense of community is important, an ideal that doesn't often make its mark in a volatile industry.
"There is this cool, young generation coming out doing exciting things and I think they will make a change in this industry. It's nice to see team work in this generation. We're not trying to push each other down and say: 'I'll just see you at the top', we're all trying to collectively grow. We're excited about 2016 and I hope in some way we can make a positive change forward."


Share this: