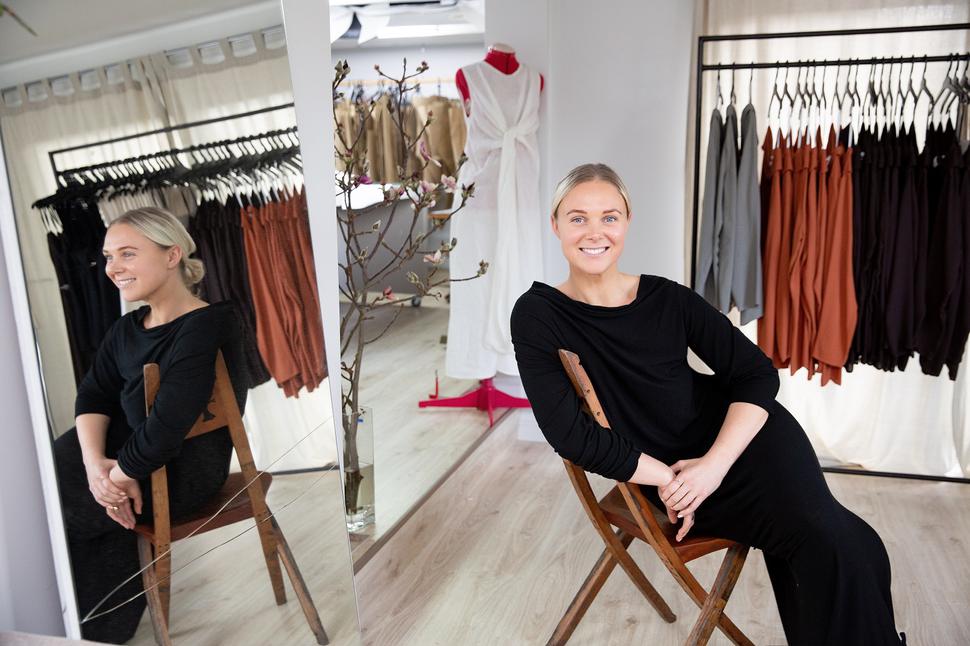 Mina's NZ Fashion Week Preview Echoes The Landscape of South Africa's Desert
The local label's latest collection draws on the tone and texture of the Bushveld landscape
Thursday Aug. 29, 2019
For her very first New Zealand Fashion Week presentation, Mina designer Natalie Procter wanted to combine her love of food and thoughtful fashion. "I've always seen a relationship between fashion and food," she says. "Nourishing and quality food is just like a well-made, good quality garment."
READ: Runway Report: Paris Georgia, Maggie Marilyn & Yu Mei at NZ Fashion Week 2019
She'll be hosting an intimate breakfast this morning, with Orphans Kitchen taking care of the menu. For the fashion element, attendees will be treated to what she calls a 'dynamic preview' of her new collection, titled 'Walking the Bushveld'.
Inspired by a recent trip to South Africa — Natalie is half South African — the collection draws on the tone and texture of the Bushveld landscape, a sub-tropical woodland region which spans a desert of tall grasses, pale shrubs and wildlife.
She's moving away from seasonality with her garments, designing pieces that can be worn year-round. "The collection uses a mix of fabrics that provide warmth when needed and breathability when it's hot," she says. While last winter, Mina used a lot of wool, this season the brand offers wool and linen blends, light merino knits, medium weight linens and 'tropical' wool that suits warmer weather.
Sustainability and ethics have always been central to Natalie's ethos, and given New Zealand Fashion Week's overarching theme of sustainability this year, she thought it was important to have a presence.
READ: Zambesi Celebrates 40 Years Of New Zealand Fashion With Its Greatest Hits
"Everything I design, I design with intention", she says. "I design not just for now but for years later, when that garment is still a classic silhouette that has aged beautifully in the fabric but not in style."
This philosophy is another reason why a partnership with Orphans Kitchen was fitting for her presentation, given its emphasis on seasonality and locality.
Having launched Mina just 18 months ago, Natalie says she's excited but also nervous for her first Fashion Week. "I've realised through this process that I am actually quite an organised person, so hearing from everyone that 'It all just comes together in the last few weeks' mildly stresses me out." With her innately organised nature, it doesn't sound like Natalie has anything to worry about.
Quickfire questions:
Your favourite place in Auckland to ...
Grab a bite? Orphans Kitchen for breakfast. Samadi in Pt Chev is the best Afghani restaurant.
Drink a cocktail? Aperol Sour from Cotto.
Dance? My living room on K Road with Caluzzi Caberet providing the tunes.
Read? Western Park just off K Road.
Shop? I really don't know, I never shop!
Browse? Mecca for all the skincare I dream of.
Share this: