Miramor Jewellery Launches in Auckland
As luxury jewellery house Miramor launches in Auckland, founder Nicola Morris tells Rebecca Barry Hill why jewellery is not just an extravagance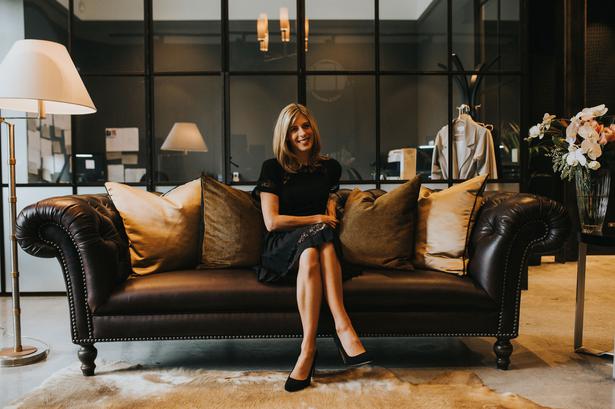 Friday Sept. 2, 2016
If you think investing in a piece of designer jewellery is an extravagance, you're not alone.
"Well I guess it is, isn't it?" says Nicola Morris, founder of new luxury jewellery brand, Miramor. "At the end of the day it's going to appeal to a certain type of person. That same type of person that will be thinking, do I buy a painting or have a holiday? It's an investment."
The former lawyer's fascination with precious gems was sparked when she worked in London as an executive headhunter, a corporate career that meant her best means for expressing herself sartorially was through jewellery. When her husband proposed and her mother-in-law gave her some beautiful family heirlooms from Lebanon, she grew increasingly curious, not just about the emeralds and intricate metalwork but their provenance and craftsmanship.
"It's the love and care that goes into it when you know it's been made by hand and someone's actually done all the milgrain around the edge," she says. "I think of jewellery as a piece of art. It's something you'll have forever and pass down, it's always going to be beautiful."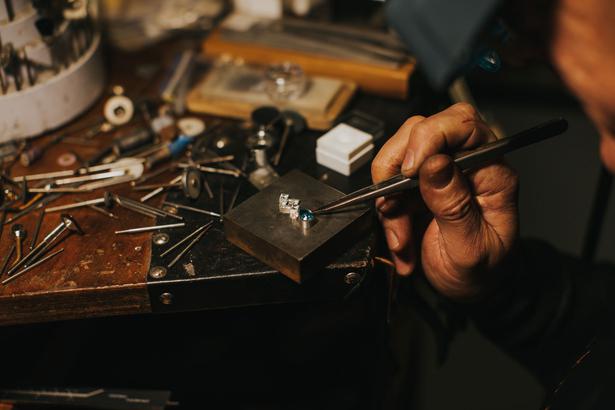 Fast forward a few years and she has translated her passion into a business. Miramor is an appointment-only service offering high-end bespoke jewellery, the name a mash-up of Nicola's surname and her husband Hishaam's surname Mirza — with allusions to admiration and love. The real catalyst for the business was when Nicola moved home from London and decided to get a special piece of jewellery made.
"I was quite disappointed with the offering in the market, in that there was a lot of over-the-counter service in traditional high street jewellers and not a lot of customer interaction or understanding. It's a significant purchase and there's not a lot of information given. Even the appreciation that this stone has come from the ground and it's been polished, it's come from Vietnam, or Madagascar or wherever and made into this beautiful piece of jewellery. For the price you pay I just thought it was a bit underwhelming."
From there she investigated what she felt was a gap in the market for people like herself: men and women over 30 seeking a unique, top quality piece, and not just bridal in style. Three years of planning followed, during which time she canvassed people in the industry and undertook market research that she says confirmed her suspicions: many Kiwis go offshore to buy jewellery, frustrated by mass-produced products and a lack of artisanal pieces.
"That one-on-one consultation and real input into what's being made is being lost."
During that time, she and her husband also became parents to Camilla, 4 and Gabrielle, 1.
"It's been a really intense time — in a good way," she laughs. "But I always had this hankering to do something I would be able to be responsible for, in a really lovely space, with great people around me."
Miramor customers are invited by appointment to the elegant Cavit & Co-designed studio on the first level of the CBD's Metropolis building, where they can talk through and co-create their dream design, whether it's a ruby bracelet, black diamond cufflinks or, if they are so inclined, a tourmaline-studded tiara. Anyone at a loss for ideas can look to the signature pieces in the studio which lean toward a vintage, Art Deco style, and show a love of coloured stones. Plinths displaying rings in the studio glitter with everything from sapphires and diamonds to zircon and spinel, the latter a pink gemstone used in the Crown jewels. Also on display: design director Kate Ramsay (who has a degree in architecture, a masters in product design and a fashion industry background) and Steve Morrison (who has more than 30 years experience in the jewellery business) working from behind their glass-walled offices. Entry level prices start at around $5000 for a ring; the most expensive piece (so far) is a sapphire and diamond ring worth $17,000.
"This is a perfectionist's game," says Nicola. "It's really important to have this dialogue seamlessly between the designer and the jeweller."
Choosing handmade over mass produced is a no-brainer, she adds, as there's greater time and care spent on creating a secure yet delicate setting, using metals such as platinum and solid gold. Miramor's precious gems are sourced from ethical suppliers all over the globe, including Sri Lanka, Vietnam, Madagascar, Africa and Russia, and precious metals from refineries in Australia and New Zealand.
"Coloured stones are amazing because they really are one-offs. They've been taken by hand from a mine and then polished and you're never going to get exactly the same stone repeated. So you can't really compare bespoke with mass produced. It's like clothing."
The studio has a cocktail-lounge feel, all textured black walls, crystal glassware and a plush leather couch. Nicola says the look and feel of the brand is exclusive and opulent — but not intimidating. It helps that the former St Cuthbert's head girl comes across as polished yet approachable. Although she is not a trained jeweller herself, she is currently studying gemology online through the Gemological Institute of America.
"I'm over everything and very involved," she says. "I would hope that I'm quite real and down to earth. Kate is incredibly down to earth and intelligent. We're not fashionistas and this is not a faddish thing. Hopefully people will come and feel that they'll be listened to and informed."
Share this: