Miss Crabb's Off-schedule NZFW Show
Kristine Crabb, the designer behind label Miss Crabb, will show off the official fashion week schedule at Las Vegas on K Rd tonight. She gives us a preview of what to expect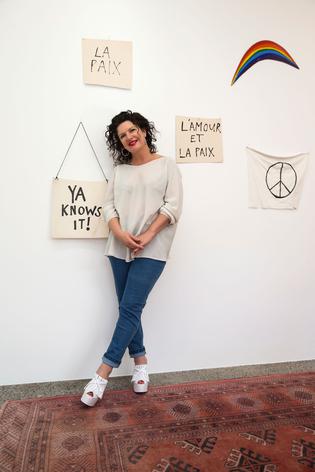 Kristine Crabb has just celebrated the 12-year-anniversary of her brand, Miss Crabb, and tonight will show her spring/summer collection to around 150 guests. A mix of models and Miss Crabb friends will walk in the show — and if her 2006 off-schedule show at The Pony Club is anything to go by, we can expect the designer's fun, independent spirit to shine.
Can you give us a taste of what we can expect tonight?
We want to host a cool party for our friends, great customers and sponsors, so there will be beautiful clothes, dancing, delicious treats and beautiful people, LOL.
Why did you decide to show "off-schedule"?
We were simply going to throw a small party for customers and friends of Miss Crabb but then the folks at Las Vegas club had this amazing idea and we thought it sounded really cool! There is always such a fun buzz about New Zealand fashion during Fashion Week and we always celebrate it in some way.
There's some debate right now about the purpose of fashion shows and whether they are still relevant. What are your thoughts on this?
Like anything, if it's good, it's always going to be a hit.
Who's going to be walking in the show?
We've chosen a group of women and men, some models, some "nodels" (non-models), some friends of Miss Crabb, artists. It's actually something I've always done; featured unsigned beauties in campaigns and such.
You're showing at Las Vegas – why there, and why K Rd?
It's the coolest venue for dancing and it's a beautiful club and suits the essence of Miss Crabb.
The last time you did an off-schedule show was at The Pony Club in 2006 — can you share some memories of that night?
OMG it was really stressful actually and so late at night, and a bit wild . . . I remember supermodel Abbey Lee Kershaw went out in just a white lace catsuit — because we forgot to put her dress on over top — but she totally owned it and loved it. Other stuff went out uncensored but actually looked amazing . . . needless to say I've come a long way since those days.
You're going to be showing your spring collection. What's the inspiration and idea behind the range?
As always it's an evolution of what we do, beautifully classic yet subversive pieces. We've used original Liberty London silk and cotton florals which have informed the interesting colours we have used. We've also done some tailored suiting separates, which I am obsessed with.
Tell us about your upcoming collaboration with Mi Piaci?
They asked me to design a small collection and of course I jumped at the idea because I'm pretty obsessed with shoes, and Mi Piaci is such an amazing company. I did my dream shoes: easy-to-wear glamorous sandals and slides . . . imagining good witches, Russian ballerinas and Dolly Parton.
Share this: