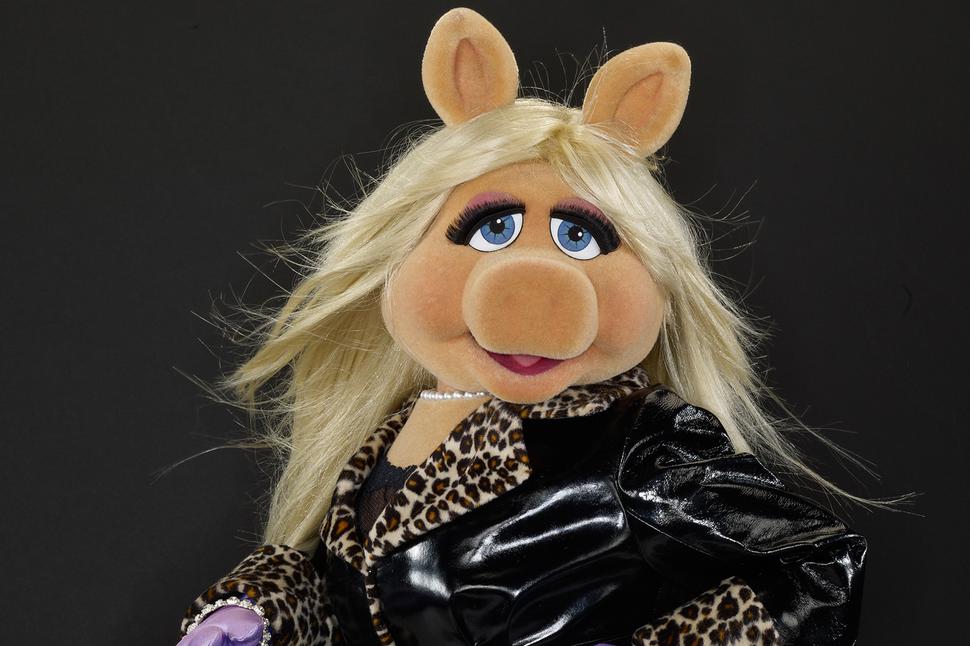 Style Icon Miss Piggy On Life In Lockdown & Starring In Muppets Now
The fabulous fashion and beauty icon chats to Dan Ahwa about what she's been up to recently, and the release of her latest show on Disney+, 'Muppets Now'
Friday Aug. 21, 2020
What does the world's most glamorous pig do during a global pandemic? "I wake up early every morning, look at the clock, and immediately go back to bed until noon - one needs one's beauty sleep!".
Speaking from an isolated beach somewhere in the world, Miss Piggy needs no introduction.
Breaking through in 1976 as part of Jim Henson's The Muppet Show, we've seen her evolve into a bonafide superstar over the years. Even her tumultuous on-again-off-again relationship with Kermit The Frog rivals that of Ross and Rachel from Friends.
STYLE FILE: The Evolution Of Miss Piggy's Glamorous Style
She's adored by the fashion and beauty world too, teaming up on various designer collaborations over the years including M.A.C Cosmetics and Kate Spade; and has had custom gowns designed for her by Marc Jacobs and Vivienne Westwood.
She's come a long from humble beginnings as a small town pig from Keystone, Iowa.
With an over forty-year presence in pop-cultural history, it's the perfect time to catch up with Miss Piggy as she marks her comeback with her fellow Muppet family in the newly released Muppets Now, showing on Disney+.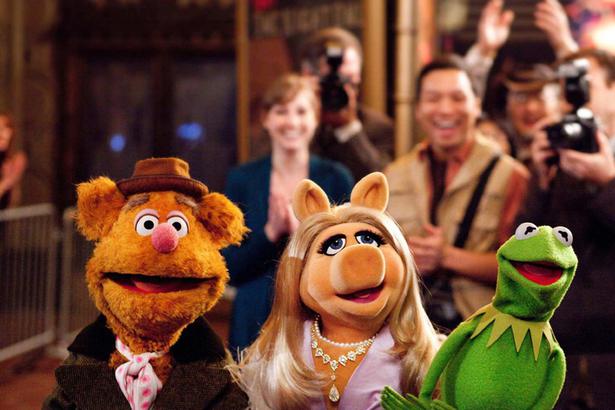 Miss Piggy with Fozzie Bear and Kermit The Frog. Photo / Supplied.

Kia Ora Miss Piggy. Where are you currently in lockdown right now?

Kia ora to vous, too! I'm so good at languages, n'es ce pas? And I am so happy to be talking with Viva and everyone in New Zealand. Kissy Kissy, everyone, it's moi! As for where I'm in lockdown, I'm not really sure. Let me look out the window...there seems to be a lot of water. An ocean. I'm just not sure which one, but it's a great beachfront property.


How have you been keeping inspired during quarantine?

I've been doing a lot of video calls with my fellow A-list celebrities. It's a great way to get together without all the mess and fuss of air-kissing!


It's hard to keep up with you Miss Piggy. Where do you find the energy? Where does this drive come from?

I have always been driven - even before I had a chauffeur! (That's a little diva joke. Haha!)  Actually, I believe that you have to reach out and grab what you want. When you set your eyes on a goal, you need to keep going until you reach it. Unless of course I want it, too. Then I strongly recommend you back away and let moi have it. 

WATCH: Muppets Now trailer

Muppets Now is showing on Disney+. If people haven't yet tuned in, what can they expect from this latest Muppets installment? 

Moi! What more do you need than that? But there is more! In addition to doing celebrity interviews on Mup Close & Personal and other appearances throughout the show, I have my very own programme – Lifestyle with Miss Piggy - where you can get tips about health, beauty, fashion, relationships and how to be more like me! Fabulous doesn't begin to describe it, but let's start with fabulous and keep adding superlatives, okay?

Wow, so you're a proper lifestyle brand now! congratulations. How has this influenced your fashion choices, particularly for the show? You're always so well put together...

I'm dazzling! Never the same look twice. And sometimes I even surprise myself when I look in the mirror. (Note to self: don't get dressed in dark).  It's all thanks to my impeccable personal taste and a teensy bit of help from my personal assistant and fashion inventory coordinator, Uncle Deadly. 

GALLERY: Miss Piggy Wears Spring 2019 Couture... Well Sort Of

What are your thoughts on sustainable fashion?

I don't know about anyone else, but fashion certainly sustains moi. Without it, I'd be lost in an empty closet filled with sad little hangers. But, yes, I do believe in wearing sustainable garments and in recycling fashion….so long as I don't have to wear anything that anyone anywhere has ever worn before.

What does self-representation mean to you in 2020?

If I'm not going to represent myself, who am I going to represent?  Fashion is how we make a statement to the world. My statement is: "Hey everybody, look, it's moi!"  As for what fashion to wear, I always say: be yourself, otherwise your clothes won't fit right.   

And that is why I seek out the very best artistes in the world of fashion and design, and I give them the ultimate canvas to work on - moi!   It's no coincidence that "Miss Piggy" and "Masterpiece' sound so much alike. 

Have you been getting dressed up during lockdown or are you relishing wearing a dressing gown all day long?

Yes and no. I do get dressed up every day, but since most of my communication is via video chat. I only worry about what's on camera. From the waist down, it's jammies and fuzzy slippers. 
It is such a pivotal time in US history right now. You've never shied away from politics actually - your 2015 piece in Time magazine about being a feminist pig was such an important message. What do you hope for the American people in such a critical year?
I just want everyone in the world to be at peace, to love themselves, to love each other and to love moi. (By the way, I was saving that answer for the next time I'm in a beauty pageant. What do you think? A real winner, right?)
Ok I'll keep it light. Tell me about your beauty routine. How do you stay so beautiful!?
I wake up early every morning, look at the clock and immediately go back to bed until noon. (One needs one's beauty sleep!)  Then, I get up and meet with my personal trainer.
We go over what exercises he'll be doing today, then I eat breakfast while he exercises.  (I'm paying him; why should I have to perspire?).
Then, it's time for soaking in a bubble bath, tanning by the pool, and finally beginning my beauty regiment. Yes, I said "regiment". It takes a troop of stylists, make-up artists and lighting experts to keep me looking this good every day. As for the product: if it makes me look more fabulous, I use it. 
You've had so many different hairstyles over the years (even brunette!). What have been some of your favourite dos and why? How do you maintain such amazing blonde tresses? because it's all-natural right?
I have a haircare specialist who fusses over every tress and lock of my hair. She knows each and every follicle by name. It truly is amazing.   As for my favorite look: anything that evokes the golden age of Hollywood – long flowing blonde hair, artfully draped over one eye.  My least favorite: Anything so big and fluffy I lose my comb in it. 
READ: Beauty Quotes to Inspire You to Be You
Showbusiness must be such a tough industry to breakthrough. How have you managed to navigate it for over 40 years, particularly now in a time where social media has become the new casting room?
Oh dear, I haven't been around that long. Those appearances from several decades ago were all done with CG, where I was added after the fact. 
After all, how could I be around almost 50 years when I'm still in my mid-20s.  As for my spirit: it is determined and absolutely unbreakable. I believe that every person - whether in show business or not – should have a dream and let nothing stand between themselves and that dream. Which is why I strongly recommend NOT getting between me and that dessert cart over there.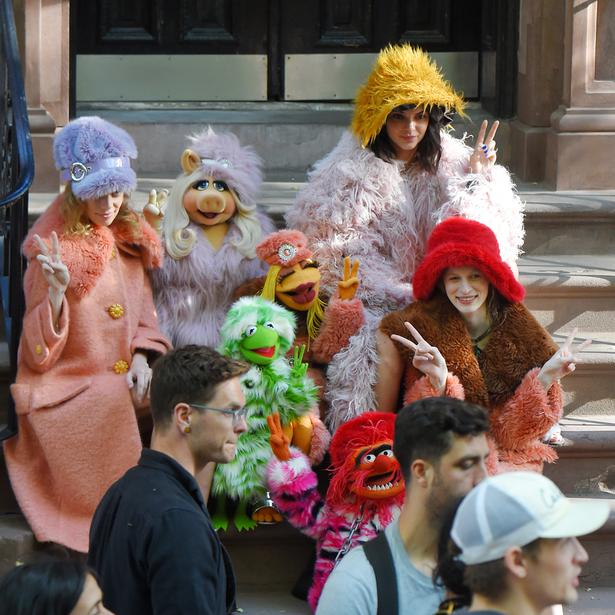 How can people take better care of themselves and unwind from the stresses of the world?
Indulge yourself.  Let the cares of the world melt away beneath a large dollop of that yummy whipped crème.  And pass the chocolate sauce…..Sorry, I'm kind of distracted by this dessert cart. What was your question? Oh, how do you unwind from the stresses of the world? I'm it, sweetie. Be good to yourself, and let others enjoy you enjoying yourself.  Now ask another question so I can finish this delicious tiramisu. 
Sure. What are you currently reading?
This interview…Just like everyone else.
I meant what books Miss Piggy?
I'm actually reading several "audiobooks" but I couldn't tell you which ones because I can't find my earbuds.
What are you working on next?
Well, I have many plans – movies, television, streaming on all platforms known or unknown throughout the universe – but right now, I'd settle for another helping from that dessert cart. 
Who knows when the borders will open, but will you ever consider visiting Aotearoa in the future? When can we see you in the flesh?
You can see moi - oh yeah, and the other Muppets, on Muppets Now, streaming exclusively on Disney+. As for an in-person visit: send a first-class ticket and a fabulous itinerary and I can be there in about 72 hours. 
Share this: