Model & Storyteller Naomi Shimada On Her Next Chapter
Rosie Herdman meets multi-hyphenate creative Naomi Shimada and hears about her new book project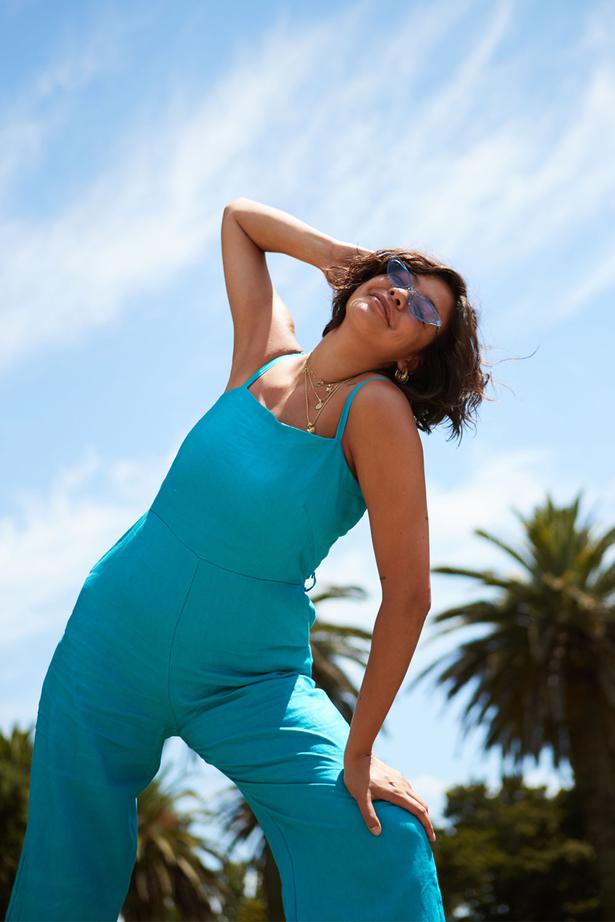 Friday Feb. 1, 2019
Scrolling through Naomi Shimada's Instagram profile, her warmth and personality radiate out through the screen. More than 70,000 people follow the London-based model, activist, radio DJ, film-maker and dance enthusiast as she explores the world, speaks out against tokenism in the fashion industry and beams her beatific smile in fabulously vibrant outfits.
Naomi has the social platform to thank for a large portion of her career, and although she would never refer to herself as an influencer, she's certainly an influencing voice for change. She's been featured in British Vogue, Net-a-Porter's Porter magazine and Refinery29, and will soon be adding "published book author" to her repertoire, as she's currently in the process of writing a book exploring, fittingly, people's experiences on the internet and our relationship with social media. The book will be published by Quadrille publishing, with publication slated for August 22.
READ: Meet The Feminist Empowering Women One Instagram Post At A Time
Naomi was recently in New Zealand on the tail-end of a two month-long trip that started in L.A, then Mexico, finishing up on our shores for a close friend's wedding.
I interviewed her over the phone for Viva in early 2018, after she had appeared in a campaign for local brand Lonely, shot in Italy. I was impressed by her outlook on the world and her interactions with it and the fact that she's more than just a passive observer. We spoke about the need for diversity in all aspects of businesses, her approach to modelling, travelling alone and how she finds peace.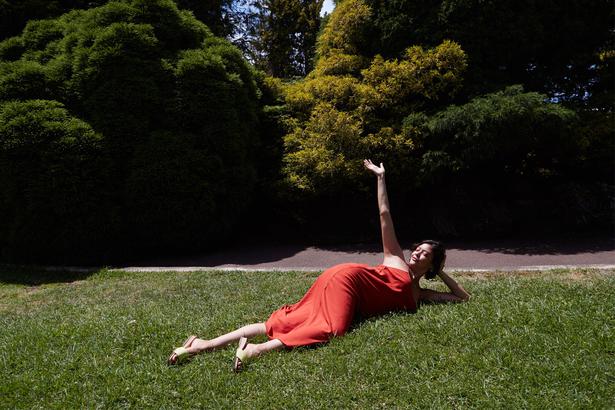 Fast-forward a year and we're sitting in the Viva studio, following a sunny photo shoot at Auckland Domain, eating fragrant summer nectarines. "Time flies, that's for sure," she says. "This is the first book project I've ever worked on — and actually my first experience of really writing properly apart from a few articles."
Naomi was approached a few years ago by a literary agent and wasn't sure if it was the right thing for her to do. "I have no formal education, I left school when I was 17. You have those voices of self-doubt."
READ: Driving Positive Change With Body Image
But this year, she's all about trying new things. "I think there comes a time in most models' career when they say, 'What am I going to do next?' This feels like a healthy evolution," she says.
Naomi is writing the book, with a working title of Mixed Feelings, alongside an equally apt co-author: Refinery29 UK editor-at-large, Sarah Raphael. It will be about the two women's experiences on the internet, as well as including interviews with other women about theirs.
"It's about how social media is a gift and a curse. It's not going anywhere, but I think we have these insular, isolated experiences on the internet that make us feel weird and lonely, so it's like a sharing space. Exploring things that go beyond just what you talk about in the comments section."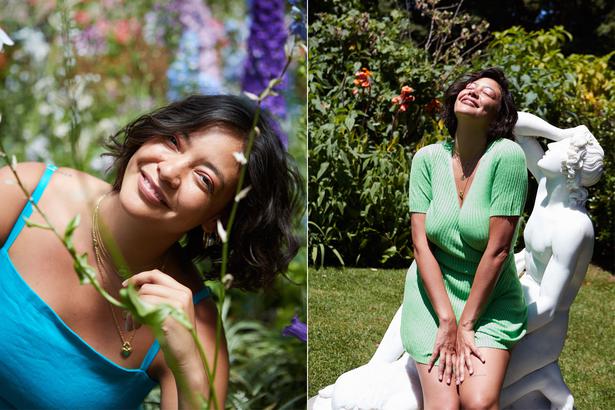 "It's funny, the more time you spend writing about it, the less time you want to spend on the internet," laughs Naomi.
Many people will relate to the book's subject matter. Those familiar with the iPhone's 'Screen Time' function, which sets a time limit on certain apps, will know the jarring feeling when a warning flashes up on the screen telling how much of your day has been chewed up on social media.
Has Naomi noticed a trend of people cutting down on time on social media?
READ: Why You Should Do A Digital Detox
"I think all our relationships to it differ," she muses. "There are a lot of us who are realising the effect that it's having on us and maybe not liking it. Like so many things, once you have too much of something, you want a break and some breathing space."
Collectively, people are questioning this intangible creation that has come to have a ruling influence over our lives. Another UK-based author, Katherine Ormerod, has recently released a book called Why Social Media Is Ruining Your Life, delving into what she calls the "pressure cooker of comparison and unreachable levels of perfection that social media has created in our modern world."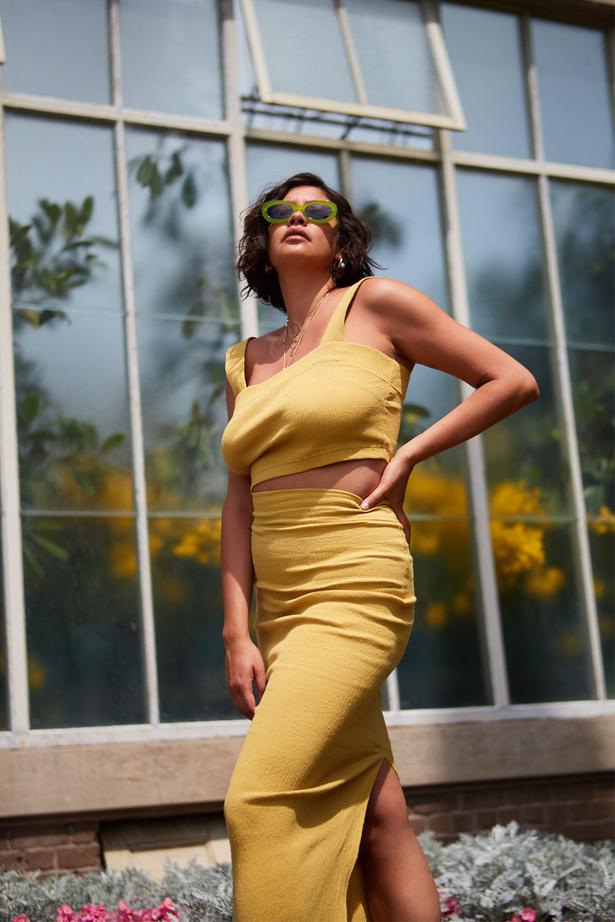 While Naomi recognises the negative aspects of these platforms, she also points out they've done good — for example they've played an important part in giving marginalised people visibility and a voice.
"I'm working on the body image chapter now, and have been speaking to some of the original plus-size bloggers that came up through the internet; a whole scene that couldn't have existed without social media," she says. "I think there are a lot of amazing things that have come out of social media that are anti-systemic — anti-fashion almost."
READ: Charli Howard Opens Up About The Modelling Industry
Writing Mixed Feelings has not been easy while on the road and Naomi is looking forward to knuckling down when she gets back to her home in London. Talking about her intentions for 2019, she tells me one of her goals is to take care of her body. "This last year was the first where I exercised and ate well consistently. It had such an effect on how I felt every day," she says. "I'd never committed to that before. I wouldn't say I was lazy, I just didn't feel like exercise was accessible to me and felt like exercise was for people who already knew how to exercise.
"I also felt that, as I had become a public person because I had been talking about my own self-acceptance of my body, a small part of me felt like exercising was dishonest to my cause. Now I realise that to truly love yourself means to take care of yourself — mind, soul and body. Those two things don't have to be mutually exclusive."
Naomi feels this year will be one of personal growth. "I'm being pushed into extreme situations all the time. That's where the growth comes from. It's been an interesting ride."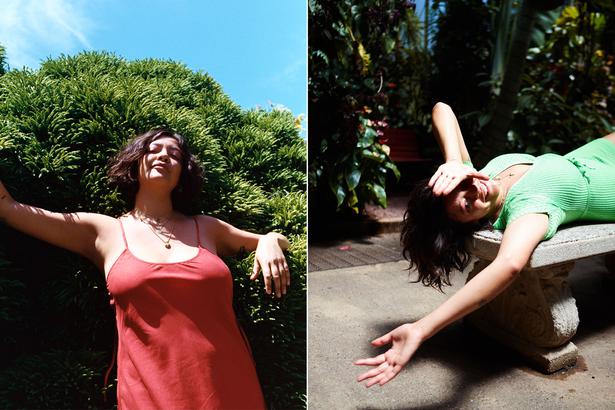 With Mixed Feelings, Naomi wants to dispel comparison culture, that feeling of 'everybody has it figured out but you'. "It's heavily curated, and we forget about that, so in taking these people off pedestals and interviewing people with so many followers being like 'I have no idea what I'm doing', we're humanising experiences we have on the internet. That shared experience that we're human after all."
A common thread throughout many of Naomi's projects is that of human connection, and her ability to connect with people is one of the reasons she seems to be successful at nearly anything she sets her mind to. "I'm just feeding all these different curiosities in a real way," she says. "So I have a lot to be excited about."
Photographer / Lula Cucchiara
Stylist / Rosie Herdman
Makeup / Katie Melody Rogers using MAC Cosmetics
Hair / Leandro Moreno
STOCKISTS: LonelyLabel.com; PennySage.com; RubyNZ.com; Skechers.co.nz; Wixii.co.nz.
Share this: