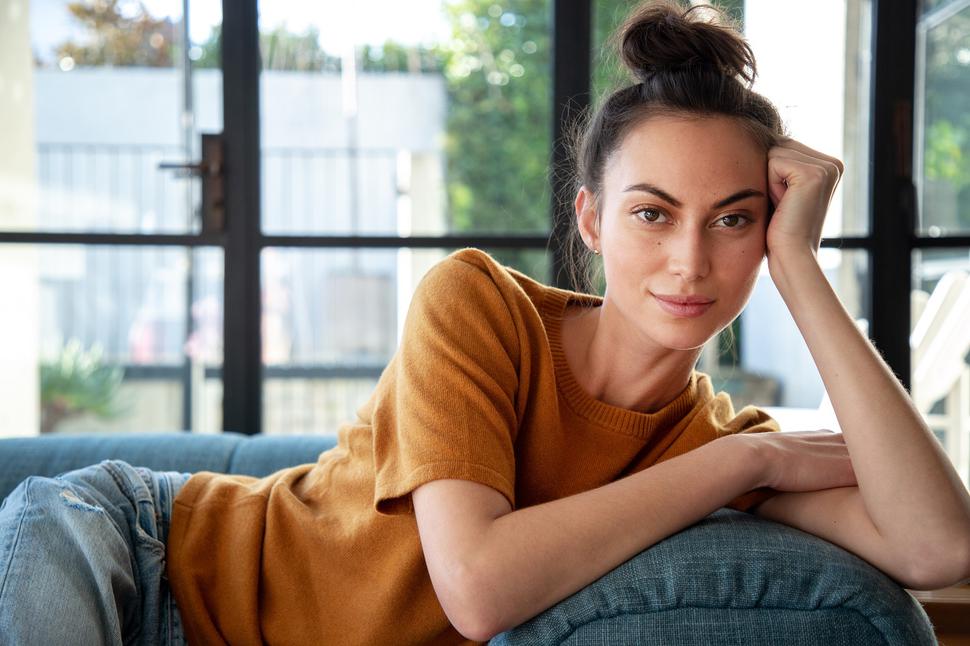 Model Booker Tia Woods' NZ Fashion Week Beauty Routine
This model turned fashion booker knows the runway inside out. She's been asked to walk in two big shows this year, but first is juggling getting her models at Clyne Agency in the line-up
Tuesday Aug. 20, 2019
Fashion Week lead-in
It's pretty stressful. There is a lot of juggling show options and fittings for the models. We also have everyday bookings on top of show bookings as well. It's a very busy time for everyone so it's really important to be organised and NICE. During the actual show week, we are watching our models in the shows, on email and are on call in case models are running late from shows. Sometimes there is last-minute fittings and bookings to take care of. It's a pretty fun week for the models!
READ: Designer Kathryn Wilson's NZ Fashion Week Beauty Routine
Role reversal
I never knew how much bookers did until I became one. Being a booker you need to be organised, compassionate and patient. I am also walking for Paris Georgia and Zambesi. It's Zambesi's 40 year anniversary so it will be special.
FW beauty plans
I definitely wing it!
Supermarket v show day
If you saw me at the supermarket I'd be in baggy jeans, my bf's T-shirt and Vans. I love my Vans so chances are I'll be in them during show week.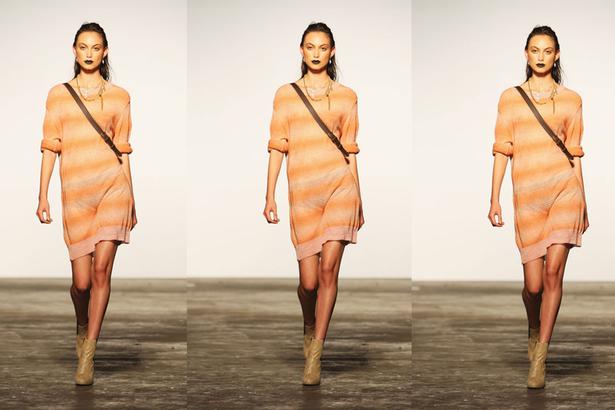 Tia on the runway for Kate Sylvester. Photo / Supplied

Earliest makeup memories
Watching Mum apply bright lipstick perfectly while driving.

Beauty influences
Mum — she has never used expensive beauty products, she has a good diet, stays out of the sun and she is happy ALL the time!

Tricks of the trade
Coconut oil to remove your make up. Good for sensitive skin types.

Daily beauty routine
My beauty routine is really simple, I have hot water and lemon in the mornings. Cleanse and tone with Sukin, followed by Trilogy rosehip oil and then Kiehl's cream morning and night. I have a teaspoon of Jeuneora Naked Collagen in my tea before bed.

Hair and its care
A trim every 6 weeks, I can be really lazy with my hair.

Transformation tip
I like to pop a lippy on, my favourite is Lustre Viva Glam by M.A.C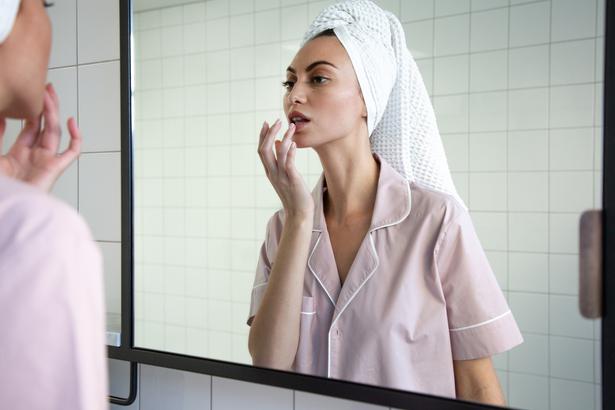 Five favourite products
1.Trilogy Rosehip Oil: Really good for fine lines and hydration and a little goes a long way.
2.Kiehl's Ultra Facial Cream: I have dry skin especially in the winter, this is simple and hydrates for 24 hours.
3. Eyelash curlers: I like to curl my lashes so I don't have to wear mascara.
4. Curiornoir Opia fragrance: It's a 4ml pocket perfume and was a gift from a close friend. It smells beautiful and it's the perfect size to have in your purse.
5. John Frieda Sea Salt Spray: I have really straight/fine hair, this product is amazing for texture and I generally apply it before blow-drying.
On hand for FW
Water, Lucas papaw ointment, Curiornoir perfume, phone.
Treatment to try
I swear by meditation, kawakawa tea and sleep.
Beauty is…
Self-confidence, natural and authentic.
Share this: