Model Mihad Falah Bashe's NZ Fashion Week Beauty Routine
The fresh-faced model shares how she's upping her beauty routine ahead of walking in multiple shows at NZ Fashion Week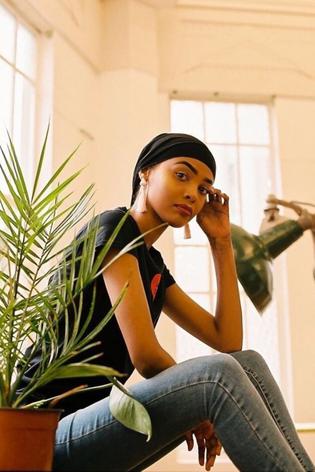 Fashion Week lead-in
Drinking loads of herbal tea and water to keep hydrated. I learnt a cute tip of having a facial steam with peppermint tea. It's great for your pores and feels so energising! I prioritise eating healthy and keeping my energy levels up for a hectic week. I like to not wear much makeup leading up to Fashion Week. I regularly cleanse and tone using Garnier Micellar Water and Mario Badescu Aloe Vera Toner, followed by my Jamaican Castor Oil to moisturise.
Your own FW look
I love to plan out the week so I'm not overwhelmed or underwhelmed by my wardrobe! My makeup can be bold or au natural depending on my style of the day and, of course, my mood.
On hand at FW
1. Garnier Micellar Water, $14, to remove my makeup
2. Lucas Paw Paw Ointment, $10
3. As well as lots of water to keep hydrated!
Beauty ethos
My beauty ethos comes from my heritage — it's about being happy from the inside out. Beauty is smiling so big it lights up your entire face!
Earliest makeup memories
My mother getting ready at the dressing table; she would always use a crayon- shaped kohl liner. This intrigued me so much that I've since inherited kohl liner as part of my own beauty routine.
Daily beauty routine
I try to use natural products as much as possible as my skin is quite sensitive. I use Jamaican Castor Oil on my face as it soothes my skin and is one of the only products I don't react to. I've been using it for 10 years and it works on my hair too.
Last beauty buy
My last beauty buy was Too Faced Born This Way Foundation. It's so magical and love how it sits on my skin.
Beauty to you is…?
Beauty is how you express yourself! How you want to dress, do your makeup or hair should not be determined by what others think, be yourself and own it!
Share this: