Model Zippora Seven on Her Global Career
International New Zealand model Zippora Seven tells us about her extraordinary life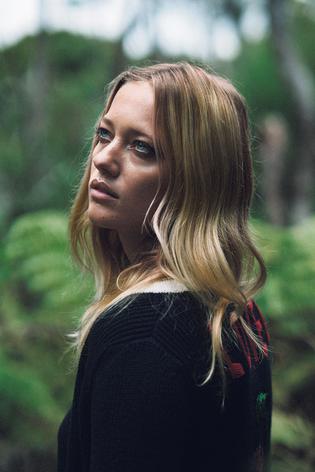 Zippora Seven answers the phone so quietly I think there's something up with the line. It's hard to reconcile the softly spoken model with the epic global career she has built since she was discovered 10 years ago. But photographs of the 25-year-old — whether professional or the many exotic locales on her Instagram account — speak louder than words.
Other than dreamy shoots with the likes of Gucci for Viva, she has appeared regularly in the pages of Vogue, Harper's Bazaar and Elle and fronted campaigns for Chloe, DKNY and Gap, her ethereal, sun-kissed looks and down-to-earth charm making her a favourite of swimwear brands and edgy editorials alike.
Home base is New York, where she's represented by IMG but she flits frequently between Europe and Australia. It's not unusual for her to pack up in a New York minute and fly across the other side of the world for a day or two.
"I'm lucky I have friends in every city," says Zippora, on the phone from her mum's houseboat in Waiheke, during an extended summer break. "I went to Barcelona last week and saw friends I hadn't seen for about five years. We went to an exhibition at a museum, walked around all these cool gothic buildings and ate tapas."
The week we chat is just as heady. Despite her plans to languish in New Zealand until the end of the month, a last-minute booking for a job in Paris saw her fly out that night. For the former Waiheke kid who hangs in the same circles as famed fashion photographer Bruce Weber, and is building her own home on the outskirts of New York, the jet-setting lifestyle is something she takes in her stride.
GALLERY: Free-spirited Zippora Seven Wears Gucci Spring/Summer 2017
"I love to wander around and explore but I usually get off the plane and go straight to the studio. My job is to be really friendly and happy and social and nice. If I'm in swimwear and it's practically snowing, I'm not a diva, I like to get the job done and do it well. Although there are definitely times when I've been shooting for 12 hours that it's very hard to smile."
Zippora's mother and New Zealand-based model agent Ursula Dixon refuses to take any credit for her daughter's easy-going nature. When she was born, she looked tiny and delicate, so in her mum's youthful exuberance she gave her a name that means "little bird". Rather than saddle their daughter with a double-barrelled surname, Ursula and her partner came up with Seven, making it legal a few years later.
"Zippora was born one of those people who go with the flow," she says. "She was an easy baby. She always loved nature and the outdoors, the ocean. Her dad's family sails a lot, and we'd call her Little Captain. I'd be downstairs in the safety of the cabin, and she'd be up there battling with the sails in a storm. She was a tiny wee thing but she was really strong and self-sufficient."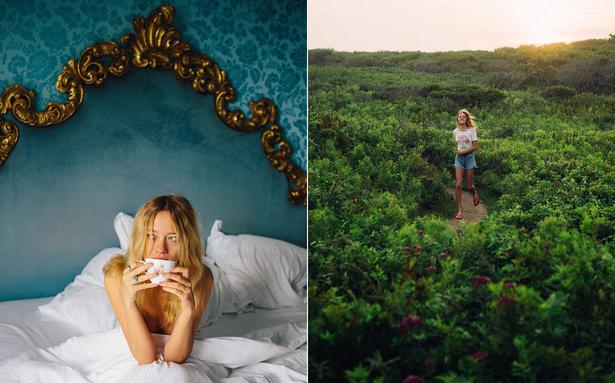 She was also painfully shy, so much so she wouldn't talk to her friends on the phone. When Zippora and her older brother Jasper were discovered at the Freemans Bay Fair when Zippy, as she's known, was 15, Ursula says she couldn't help but worry how she'd overcome her social anxieties, let alone fare in the world of modelling. But it was Zippora who made it clear she wanted to pursue it.
"And it really helped her," Ursula says. "Modelling became a place she could quietly shine. She loved it. She found a way of communicating that wasn't verbal."
Zippora agrees. "I was a very quiet person and I'm still pretty quiet, I guess. It wasn't until I started to understand the world I was working in and the people, that I realised everyone is the same as me. Everybody has insecurities and feels weird. The best way to feel comfortable is just to be happy and chill."
There's nowhere she's happier or more chill than at the beach — surfing, sailing, drawing — so it's no surprise that her bohemian vibe translates so readily to the page. Just before Christmas, Zippora and her American-French boyfriend Terence Connors flew to Auckland to spend time with her family.
GALLERY: Street Style from Paris Fashion Week
Then they chartered a yacht and sailed around the Hauraki Gulf for a week, partly for a sun-drenched break, but also to collaborate on a work assignment with the isles of Waiheke, Coromandel and Great Barrier providing a stunning backdrop for a shoot for Australian swimwear brand She Made Me.
The couple have also worked together for Tigerlily and shoe brand Soludos as well as editorials for Russh magazine and Harper's Bazaar. Yet when they met five years ago it was through friends rather than work. Terence, a film-maker, realised that if the two of them were going to spend any time together, they'd need to infuse work into the mix, so he turned his hand to fashion photography.
"When we first started dating he was intimidated because his idol photographers had photographed me, and he didn't want to take my photo," Zippora says, laughing, referring to the likes of Weber, Cass Bird and Max Doyle. "He was scared I'd get angry at him."
When they're not working on commercial projects, they're working on their house. The couple recently bought land in Montauk, arguably the least pretentious part of the Hamptons at the tip of Long Island, New York. Past all the fancy beach resorts is a small fishing compound that, in the 1970s, attracted artists such as Andy Warhol and the Rolling Stones.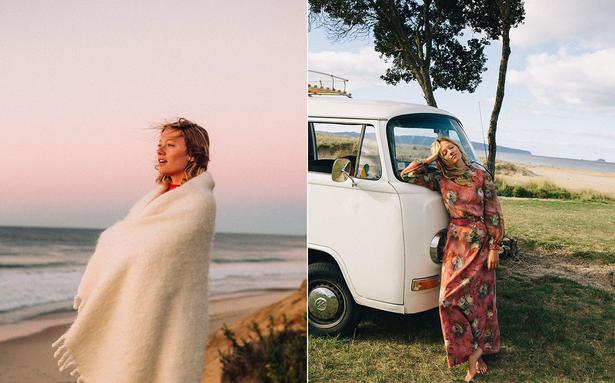 Now, with its strong art scene, it pulls an increasing number of young creatives but Zippora says she likes that it's also sleepy and quiet. Inspired by baches on Waiheke and Great Barrier, she hopes to get off the grid with a solar-powered house built from recycled shipping containers.
"People [in the US] are surprised that kind of stuff happens in New Zealand. They think it's all just farms."
One of her more worldly neighbours is Weber, the photographer with supermodels on speed dial. He was one of the first to photograph her, and they have remained friends.
"He's the one who told my boyfriend, 'Keep taking photos of her, every day'. He's so supportive of us. He has a lot of lunches and things because he wants everyone to meet."
The shutterbug bug has also caught on with Zippy, who takes a camera everywhere she goes. If she doesn't continue to model into her future, she hopes to work on the other side of the lens. But for now, the work continues to come thick and fast. After shooting a campaign for long-time admirers Printemps in Paris, she'll fly to Portugal to shoot for Soludos, before a job for Cezanne in Greece.
Helping to keep her chaotic world together is Ursula, who has worked as a model agent for about the same time that Zippy has been modelling.
"It's definitely an advantage," says Zippy, "because she knows me so I ask her for advice on so many things."
When she was 16, she found herself at the centre of controversy, when Russh magazine published topless photos of her in the bath as part of an editorial. Despite her agents at the time expressing disappointment they'd used a model under 18, Ursula said she was thrilled with the artistic results.
The images also revealed, like many of Zippy's shoots, that despite her introverted nature, she was comfortable in her own skin. Later, she shot a book of nude photographs with Kiwi photographer Derek Henderson, a project that has since become one of her favourites.
"I was always comfortable with my body, just not always in front of the camera," says Zippora.
"It's something I've learned. You get used to it. The more shoots you do, the more practice you get and the more you're able to relax."
Share this: