Monocle's Tyler Brule shares his style favourites
Never did the phrase 'man of the world' so aptly describe someone.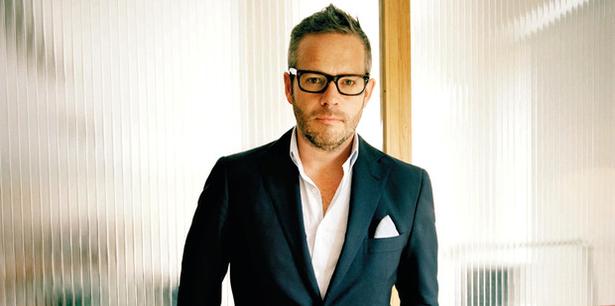 Saturday Feb. 7, 2015
Tyler Brûlé criss-crosses the globe weekly, logging up more air miles than some pilots. His home may be a first class lounge, but it's his pen that has earned him a global following as an arbiter of modern living.
As the editor of Monocle - a magazine he launched in 2007 which he described as "a briefing on global affairs, business, culture and design" - Brûlé is a brand in his own right. Legions of urban sophisticates around the world follow him, the magazine neatly tucked under their arms as they race through airports accessorised with Valextra briefcases.
Brûlé's Financial Times column, The Fast Lane - a witty, sometimes acerbic observation on travel, international design trends and high-end consumer goods - has made him the jetset poster child of a Prada-wearing, global nomad generation.
Brûlé started his career on the field. In March 1994, he was shot twice by a sniper in an ambush in Kabul while covering the Afghanistan war for German news magazine Focus.
They say Brûlé spent his time in hospital reading home design and cooking magazines, which he found mundane, thus leading him to launch Wallpaper magazine in 1996.
This publication revolutionised the concept of not just interior design magazines but magazines as a whole, merging previously separate genres of lifestyle, fashion and interiors.
He's also a branding wunderkind with his agency, Winkreative, which counts the rebranding of Swiss Airlines among its caveats.
Brûlé is an admitted fan of Auckland and last February even penned an entire column devoted to us headed, Which city wins my Valentine? - a major PR coup for Auckland globally. We owe Brule a big thank you for that. For someone who judges cities for their liveability, it speaks volumes of the great city we live in. 

PERSONAL STYLE
Boxers or briefs? Grandpa-style Swiss briefs.
Trunks or Speedos? Aspesi trunks.
Flat-front or pleats? Flat.
Skinny jeans or straight leg? Something in between.

TRAVEL
First, business or economy? First.
Airline: Cathay, JAL, ANA.
Luggage: Rimowa.
Favourite seat: 1K.
Airline livery: Lufthansa.
Best lounge: Cathay at Tokyo Haneda.
Best airport: Tokyo Haneda.
Favourite hotel (city): Ett Hem Stockholm.
Favourite hotel (holiday): Ritz Carlton Okinawa.

GROOMING
Product you can't live without? I'm not very product-obsessed.
Moisturiser: Marks & Web Wake-up Moisturiser.
Perfume: Shiseido for men or one from our Monocle collection.
Shampoo: Rausch.
Toothpaste: Not bothered.
Do you have manicures? Sometimes.
Shave or trim? Both. I go to a good Turkish joint in London or any barber in Tokyo.
Where do you cut your hair? Abby 2 in Tokyo.

CLOTHES
Shoes: Common Projects donkey greige slip-ons.
Shirt: Gitman Vintage.
Jeans: I'm in a chino mood.
Blazer: I'm in a knit cardi-jacket from Engineered Garment.
Sunglasses: Masunaga titanium frames.
Underwear: Eminence.
Luggage: Rimowa.
Trainers: Nike techy woven.
Wallet: Motoratory.
Watch: Rolex.

FOOD
Cuisine: Japanese or Italian.
Restaurant: Maru in Tokyo, Kronenhalle in Zurich.
Cafe: Blandford's in London.
Bar: Orchid Bar at The Okura Tokyo.
Share this: