Moschino's Outrageously Camp Collection Is A Sweet Escape From Reality
Amongst a sea of beige and tweed, Moschino stood out for all the right reasons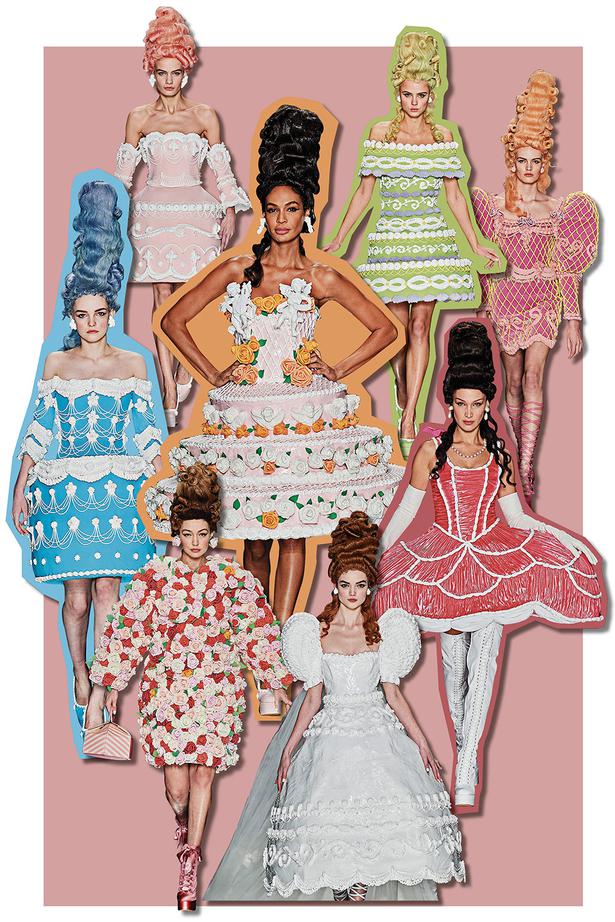 Saturday March 14, 2020
Yeah, yeah. There were loads of practical clothes coming down the runway at the recent autumn/winter 2020 fashion week circuits.
Maybe it was a sense of cautiousness triggered by the omnipresence of a certain virus, combined with the industry's sustainability efforts and the changing face of retail that had designers delivering more sensible collections on the runway.
Let's face it — practical clothes that last the distance are necessary when we're trying to achieve better cost per wear from our clothes right now.
While it's always great to see yet another iteration of a tweed coat come down the runway each season, will we ever be able to shake off austerity and just have fun again? What about fashion's other purpose — to offer escapism from mediocrity?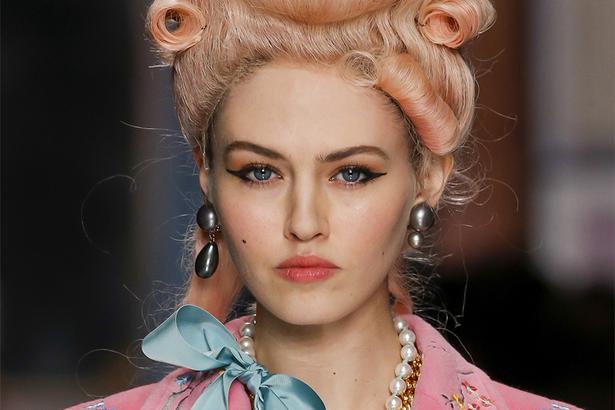 It's a mood captured perfectly by Moschino's creative director Jeremy Scott, presenting an outrageously camp collection during Milan Fashion Week two weeks ago.
The 1980s new romantics clashed with ladies-in-waiting from Marie Antoinette's 1700s Palace of Versailles, as models cascaded down in dresses with exaggerated panniers, decorated like over-the-top, old-school cakes iced to the nth degree; even Gigi Hadid's rosy coat confection was not enough, as she held a leather handbag shaped like a takeaway cake box.
And before you say "no one's going to buy that!" think again; the Italian stalwart has a cult following of customers, who pay top dollar for a piece of subversive fashion kitsch to wear or collect, whether it's an iPhone case shaped like a teddy bear or a gown featuring a print of a Hershey's chocolate wrapper.
There's power in frivolity too — and when the going gets tough, there's no guilt in simply wanting to have your cake and eat it too.
Share this: