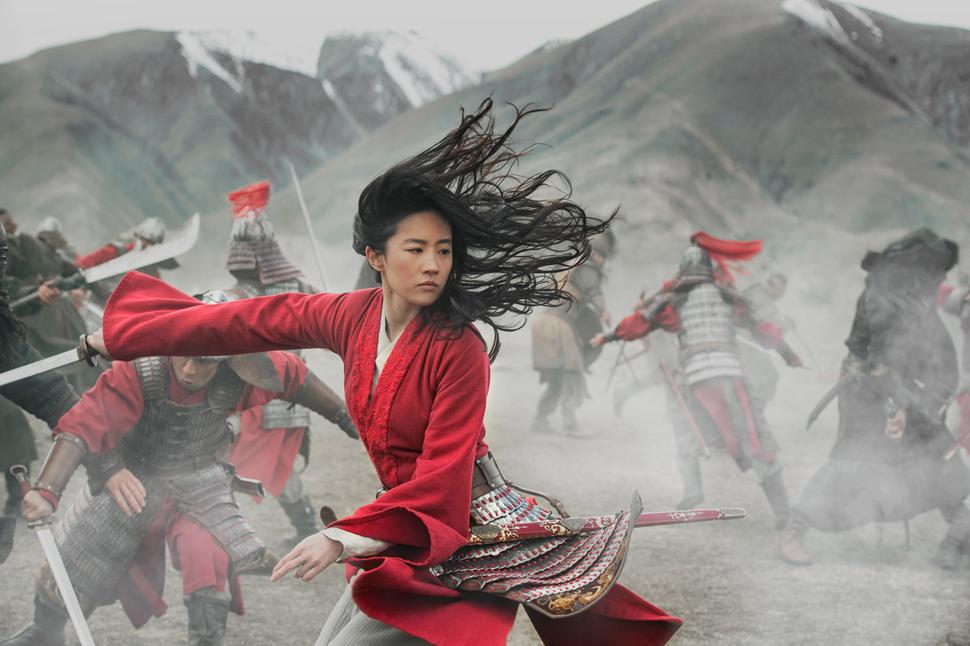 Niki Caro's Mulan Debuts On Disney+ & The Costumes By Bina Daigler Are Breathtaking
The high-budget, live-action adaptation of the 1998 animated film is finally here. We talk to its talented costume desginer about what it took to create the extravagant costumes
Friday Sept. 4, 2020
Niki Caro's long-awaited live-action remake of Disney's 1998 animated film Mulan is finally making its debut on Disney+ from today.
Like most releases during the pandemic, Mulan's original release date in March was put on hold.
The award-winning New Zealand film director and screenwriter, whose previous work includes Memory & Desire and Whale Rider, has given this coming of age story a fresh and vivid adaptation with all the trimmings - Mulan is the most expensive film ever made by a female director, with Niki only the second female director hired by Disney to direct a film with a budget of over $100 million.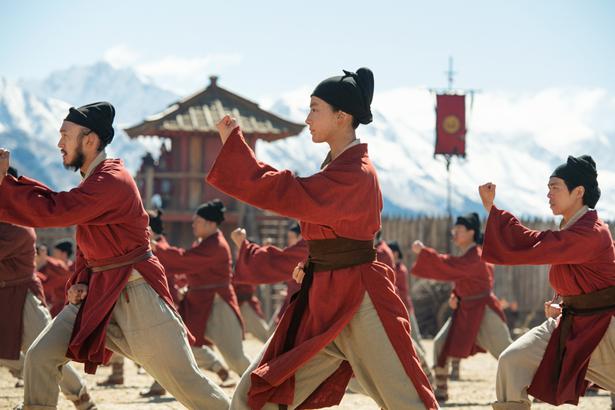 The film will have a premium fee attached to it on Disney+ and will have a traditional theatrical release in countries where theatres have re-opened.
Exploring the epic tale of a fearless young woman who risks everything out of love for her family and her country to become one of the greatest warriors China has ever known, the story of Mulan explores the key relevant theme of remaining true to oneself in the face of adversity.
READ: Costume Designer Edward K. Gibbon's Magical Interpretation Of 'The Luminaries'
Starring Liu Yifei in the title role, she is supported by top actors Jason Scott Lee as the warrior leader Bori Khan; and Gong Li as the powerful, shapeshifting witch Xianniang.
The film is a visual feast featuring sumptuous costumes designed by top costume designer Bina Daigler (Mrs. America, Volver, Only Lovers Left Alive), who meet Niki during their work together on The Zookeeper's Wife.
"Niki brings a lot of spirit with her and positive energy," says Bina. "She is very clear in her ideas. She always has an open ear for everybody because she likes teamwork, but she absolutely is our leader, and she is always there."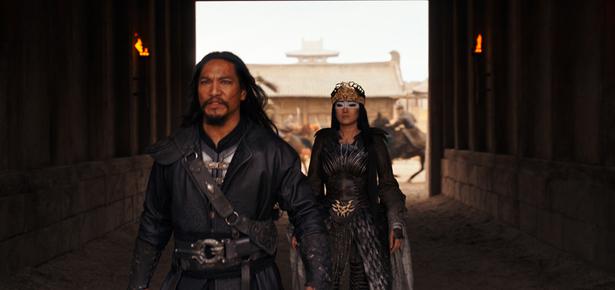 Filming began in August 2018 and lasted through November, taking place in New Zealand and China. 
"I have a lot of memories because Mulan was a favourite Disney movie of my children, especially my daughter," says Bina.
"When I found out that I would be the costume designer I didn't tell my family because I wanted to do it on the weekend when we are all together. My son, who is 23 and works in a costume house in Spain, had heard that somebody was being hired to make costumes for Mulan but he didn't know that it was me. When I told him it was me, he started to cry. So that was quite amazing."
Niki's treatment of the film focuses on saturated colours to bring the moving story to life, reinforced by Bina's wardrobe.
"The costumes are very colorful. I wanted to have it fresh and positive and optimistic and really use bold colors colours" says Bina.
 READ: How Netflix Series 'Hollywood' Captures The Style and Elegance Of Post-War Tinseltown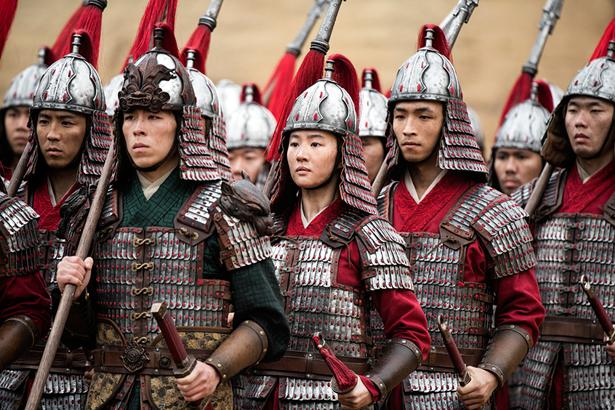 "We had a big workroom with textiles and breakdown departments set up, and they did an amazing dye job. I bought a lot of natural fabrics, and we dyed these with colours that range from yellow, red and blue."
"I did a lot of research about Chinese history because each color has a role. For example, the yellow at that time in China was reserved for the emperor.  And black means something, red means something. We had all this research done to read about which colour means what, and where we can use it and how we want to use it."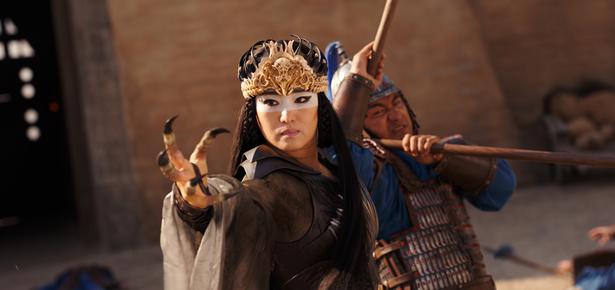 Working closely with Mulan actress Yifei Liu, Bina created outfits that worked with the actress's movement on-screen – Yifei performed many of her own stunts.
"I was lucky because I had met Yifei before on another project, so we knew each other a little bit. I had the design and all the prototypes done, and she came in and we did the first fitting. She looked in the mirror and said how she felt like 16-year-old Mulan from the village."
WATCH: Trailer for Mulan
"For me, it was also very important to have a lot of fittings with her armor. The workshop produced several types of armor for all her action scenes. There was the riding armor, there was the beauty hero armor, there was the battle armor, and there was the underwater armor.  They are all made out of different fabrics and different structures so that they can work for all her stunts, because she does a lot of her own stunts."
READ: How Costume Designer Alexandra Byrne Brought A Modern Twist To 'Mary Queen of Scots'
"It was really important that she could move in her armor and in all her costumes, and that everything is just perfect for her and that the costume is not in her way to do all the challenges that she has to do."
For characters such as Xianniang played by Gong Li, attention to detail was important.
"Gong Li has the strongest character in the movie, and it was a huge development endeavor for her costume," says Bina.
"We went from one design to another design, but after the first fitting with Gong Li, and her input and how she approached her character, we found our way and the direction where we wanted to go. Her costumes were very time consuming because they were all hand-stitched and made out of leather, and we had to make sure she could move well in them."
"Bina put a lot of thought into my costume" adds Gong. "In the beginning, my costume gave us a feeling of softness."
READ: 25 Of The Most Fashionable Films For Some Sartorial Escapism
"Later, we discussed it and agreed that softness could exist, but there should be something that could display Xianniang's strength and will from her costume. So we made some adjustments. I was very happy about it, too. I have several costumes that are well-designed. When I put on those costumes, it was easier for me to play the character. When I wore the costume, I'd feel the character's capability, the things she wants, and her power."
Watch Mulan now on Disney+.
Share this: