My Summer: Karen Walker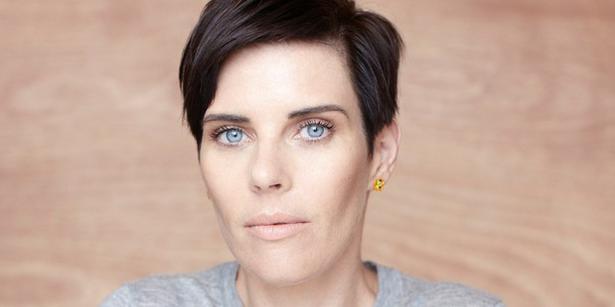 Thursday Dec. 26, 2013
Having spent much of 2013 travelling the world, fashion designer Karen Walker is looking forward to a relaxing summer at home in Auckland's Ponsonby. From tennis to chaturanga, she talks us through the rest of her summer plans.
Where I'm going:
My own backyard. I've travelled 150,000km on planes this year - the last thing I want to be doing come Boxing Day is getting on another one. As a result, we always holiday at home.
It'll be me, my husband and little girl, and we'll spend our days splashing about in the pool and reading books, along with visits to the beach, early-morning yoga and late-afternoon tennis.
If there's a drizzly day it's a chance to clean out the pantry or do some baking or a jig-saw puzzle. What I love about it is it's home - I'm with the two people I love most and here's great coffee just two minutes' walk away. Plus, I'm not thinking about how many tins of baked beans to pack!
Where I'm eating:
I cook a lot when we're on summer holiday - lots of salads, mainly, but I do love to make fancy homemade ice-blocks as well.
If I make an excursion from the backyard it'll be to somewhere in the neighbourhood _ the backyard at Conch, The Golden Dawn, SPQR, Sunday Painters.
Where I'm drinking:
Hard to beat a crisp pinot gris in the backyard at the end of a hard day's lazing. I very seldom go out for a drink but if I do it'll be to The Golden Dawn or SPQR. Best to stick with the old favourites.
What I'm wearing:
It's summer, so Karen Walker Eyewear everyday. And loving wearing lots from the resort collection also.
What I'm reading:
I'm up-to-date on Vanity Fair so looking forward to spending the summer reading a great book or two. Got a few stacked up on the bedside table - might even get to Grace Coddington's memoir, which has been gathering dust since someone kindly gifted it to me last Christmas.
What I'm making:
I love Donna Hay's summer berry cupcakes over the holidays and also Yotam Ottolenghi's bean and pea salad.
My summer must-haves:
Sunblock, yoga, fresh fruit.
Something new I want to try this summer:
I've just taken up tennis after a hiatus of seven years, so I'd like to get my serve a bit better than a 5-year-old's. Also, every summer I try to focus on one small area of my yoga practice - this year it's going to be all about my chaturanga.
Share this:
More Fashion / Features & Profiles