New Label Sarah Bell Launches With Nostalgic Limited Collection
With a wealth of knowledge in the industry, Sarah McNaughton releases her namesake label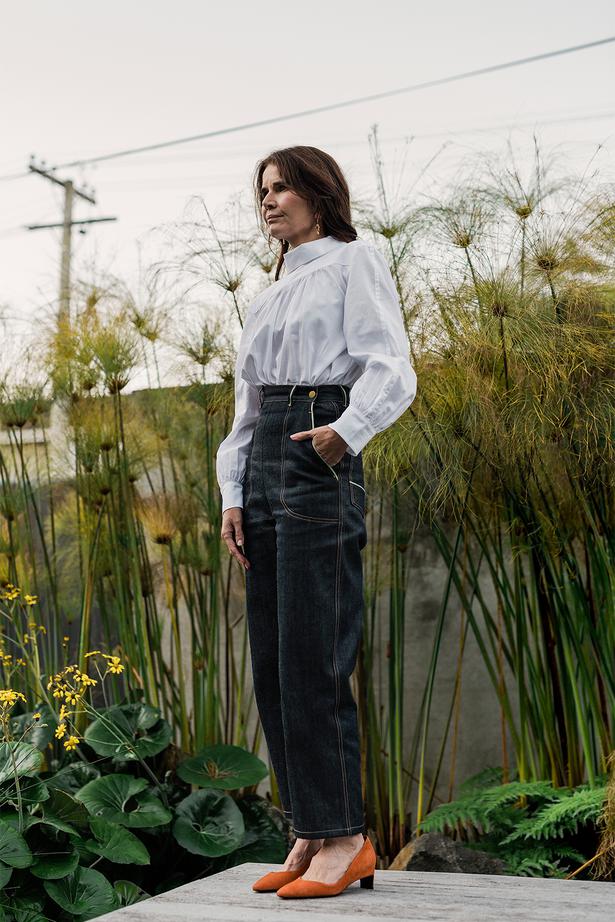 Friday Aug. 7, 2020
The romance of the 19th century collides with utilitarian uniforms of the 1940s in the designs of a newly launched fashion label Sarah Bell.
Created by Auckland-based designer Sarah McNaughton, the label is a welcome addition to the slow-fashion scene with a focus on family values and age-inclusivity — a topic close to Sarah's heart.
"These pieces have developed from a place of contentment: for who I am and the age and stage of life I am in," she says, presenting her collection of unretouched photographs of friends.
The mother of four has a wealth of knowledge and experience in the fashion industry, starting her first job on the workroom floor of local manufacturer RCM Clothing (Streetlife, Workshop, Helen Cherry); and honing her skills as a tailor while working for top designers Jenny Packham, Joe Casely-Hayford and Clements Ribeiro in London.
After returning home, Sarah worked for Penny Sage and Karen Walker prior to launching Sarah Bell, beginning with two limited edition garments named after her parents, John and Leonie — a romantic smock blouse and high-waisted raw Japanese selvedge jeans inspired by 1940s workwear.

For more information or to purchase visit Sarahbell.co.nz and Scotties Boutique at 3 Lorne St.
Share this: