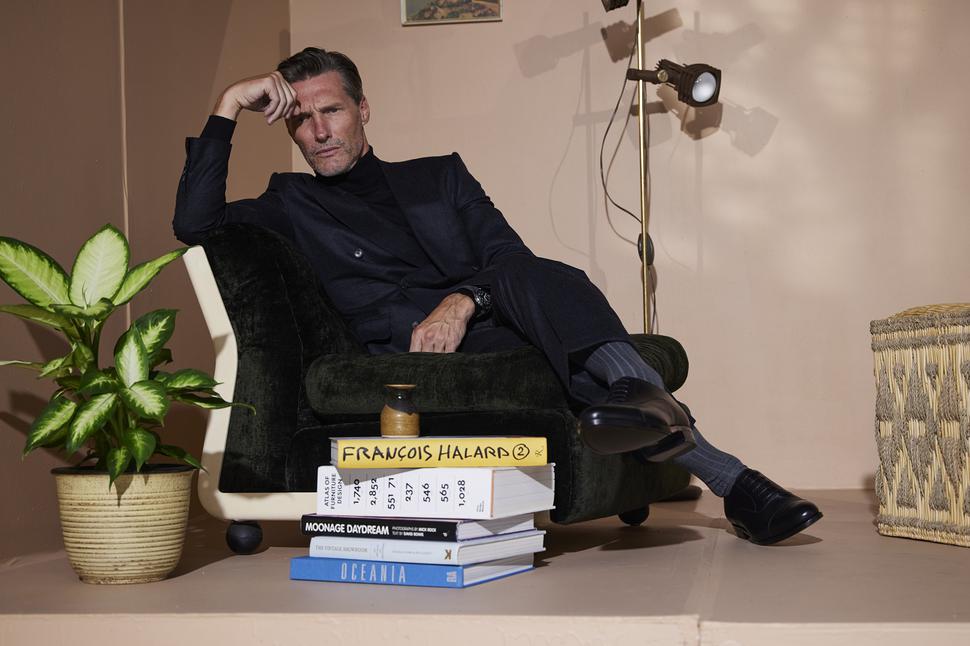 New Opening: Crane Brothers Adapt To Changing Times With A New Store
Soft tailoring, casualwear and an elegant suburban location usher in a new era
Wednesday April 20, 2022
Several local fashion brands have paid closer attention to how people are shopping now, and for Crane Brothers founder Murray Crane, catering to the ever-evolving habits of his customers has been the driving force behind the opening of his third retail store on Ponsonby Rd.
"We began thinking proactively about it last year and it was a matter of waiting for the right space. It felt like an obvious addition to our High St store as so many of our clients socialise in the area already," says Crane.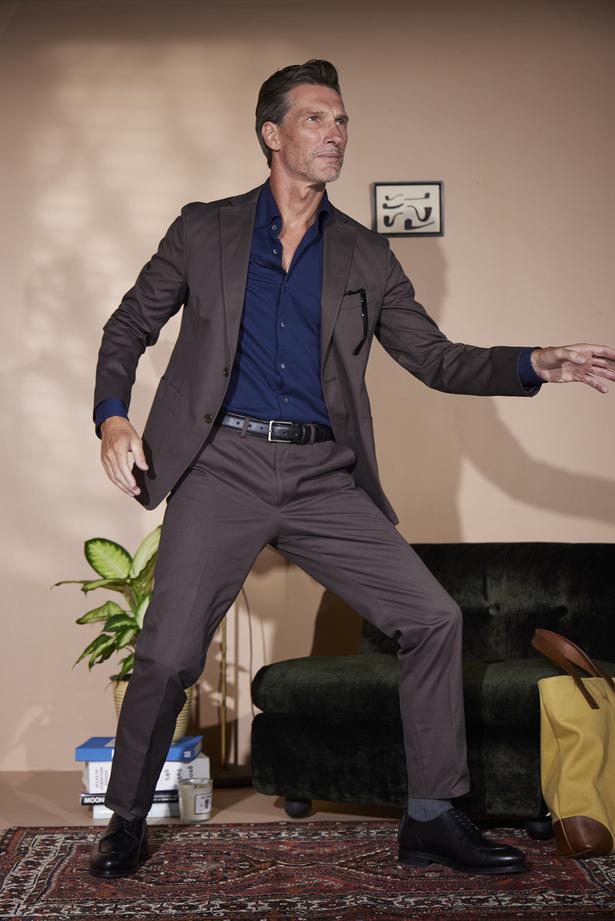 "The main motivation was to be able to showcase what we've been working so hard on and that was developing new products and collections attuned to the changing ways our clients are dressing now. Men are finding it challenging to transition from a suit and tie to something that's more casual and still looks good around the clock, and our Ponsonby store will be able to showcase this and complement our offering in the city."
Elegant and "not too slick", the new store is open from today, and will include furnishing from local makers supporting this growing desire for versatile clothes with a strong emphasis on softer tailoring, washed shirts, premium denim, brushed cotton and the label's increasingly popular knitwear category.
READ: Travel Diary: Behind The Scenes With Crane Brothers In Idyllic Rarotonga
The store will launch with the brand's latest winter 2022 collection featuring a campaign photographed by longtime collaborators Karen Inderbitzen-Waller and Delphine Avril Planqueel, with veteran local model Michael Hallows.
"We wanted the campaign to feel more relaxed and reflect the product mix, so it has a slightly more jaunty feel," says Crane, who admits that even his own approach to dressing has evolved from his famously tried and true wardrobe of a sharply tailored suit, shirt, and tie.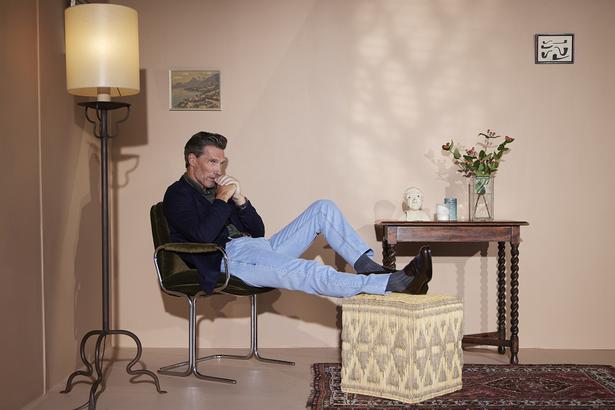 "I can't remember the last time I wore a tie, it's bizarre!" says Crane. "However I am still wearing tailoring, but now mixing that in with more relaxed fabrics — it's vital to be able to show our customers ideas of how they can segue into a more versatile way of dressing. I'm enjoying that freedom of dressing too. Even Chris Vovan (Crane Brothers' snappily dressed senior sales consultant and made-to-measure specialist) isn't wearing a tie much these days. So for us to be able to show our clients how to still look and feel good with a wider range of options is important. It's an exciting time to do it."
Casual menswear isn't new territory for Crane whose pioneering work in previously launching Little Brother and transforming heritage naval tailors brand Gubb & Mackie as casual complements to the Crane Brothers mainline over the years, has helped shape menswear in New Zealand and paved the way for several newcomers in this category.
THROWBACK: Murray Crane's Visual Diary From Pitti Immagine Uomo 2017
Crane's own personal style evolution as a rebellious punkish teenager with a mohawk in the small country town of Geraldine in South Canterbury has also helped him stay ahead of the game when it comes to understanding what men want to wear before they do. 
"For a lot of men, they embrace that change now — they are starting to understand what's required, and making much better decisions. It's understanding you shouldn't need to have to go home and change for an event, you should be able to dress how you dress every day and still look pulled together. For many of our clients, it's a total mind shift."
It's a mind shift impacting the way men perform in their day-to-day lives, and by investing in premium fabrics that work in any situation - like the brand's luxurious custom-made Italian-made knitwear programme or its thoughtful selection of business and casual shirts- it's an opportunity to continuously evolve the way New Zealand men dress. 
"Our strength is really good submissions that work for most guys most of the time, and we really invest in offering good colour palette, fabrics, cut, and shapes that fit with each of our client's lives and personal styles. We spent two years developing our knitwear programme, and now we offer a beautiful selection of yarns we can adjust to suit their individual needs. This is something clients have responded to really well."
Crane Brothers welcomes its third retail store at 271 Ponsonby Road, Auckland.
Opening hours: 10:00am to 5:30pm, Monday to Friday; 10:00am to 5:00pm, Saturday; 10:00am to 4:00pm, Sunday.
Listen to Murray Crane talk to The New Zealand Herald's business editor-at-large Liam Dann about how Covid has changed menswear and why the time was right to open a new store.
Share this: