New Sustainable Brand Future Co Is Reshaping Sportswear
Cutting carbon and embracing circularity are the ethos of this new local sportswear brand
SPONSORED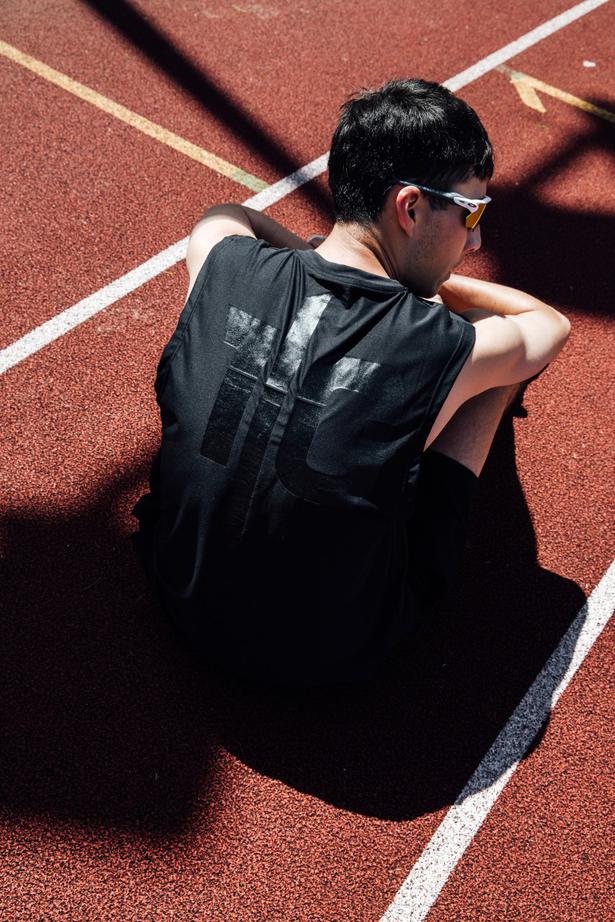 Monday Feb. 22, 2021
Reinventing traditional sportswear pieces with a view towards a more sustainable future, the aptly named Future Co is the new local label joining the conversation around circularity in fashion.
Founder Oz Jabur is a corporate entrepreneur and self-described 'problem solver' with a decade of innovative work under his belt. "Future Co stems from the passion I've had for sports since I was old enough to walk," Oz explains. "This then evolved into a purpose to live more sustainably myself and look for new and improved ways to help shape the sportswear category."
Launched in November 2020 with a concise range of unisex pieces, Future Co is expanding its offering with the release of a second collection in March, 'Capsule 2', which adds four more products to the brand's wheelhouse: shorts, t-shirts, socks and a towel.
A sustainable outlook is a key part of the emerging brand's business model, and it's spelled out in the label's manifesto. "Future co is on a mission to advocate for a healthier, fitter and more environmentally aware consumer."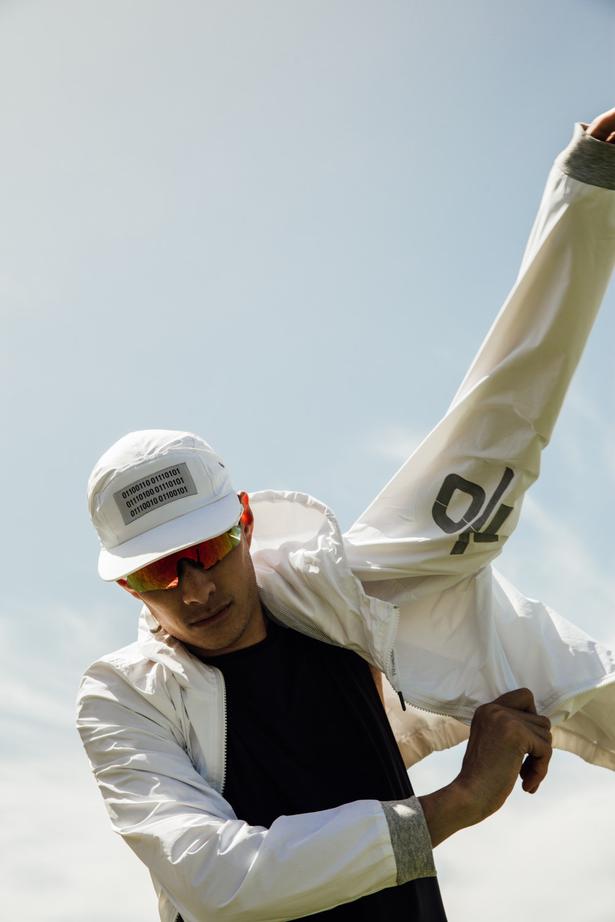 With the importance of technical fabrics to the sportswear category, it's a popular arena for brands wanting to explore recycled textiles. Future Co uses 100 per cent recycled polyester fabric (Global Recycled Standards 4.0) alongside lighter manufacturing processes.
For this fledgling brand, sustainability isn't just limited to recycled textiles and compostable packaging (it uses r3pack), Future Co has also committed towards 100 per cent carbon neutrality — and is already working with CarbonClick and New Zealand Forest Restoration Trust — and it is dedicated to innovating across the whole supply chain to reduce its carbon footprint.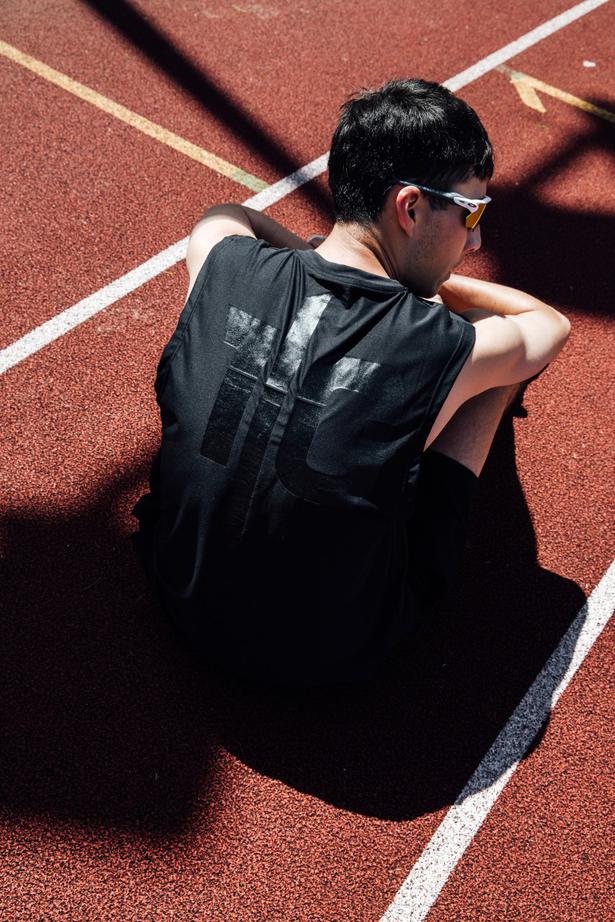 Sustainability also extends to the design process and brand aesthetic, taking an enduringly minimalistic approach and eschewing the idea of trends and seasonality. Future Co's style combines historic sportswear aesthetics with futuristic design elements.
Future Co garments are designed for peak performance in sports — its windcheater has been worn by the New Zealand figure skating team Black Ice — as well as other activities, and the rigours of daily life, with the idea of boosting confidence and comfort front of mind. Pieces are lightweight and moisture resistant (both sweat and rain) and textiles are fast-drying.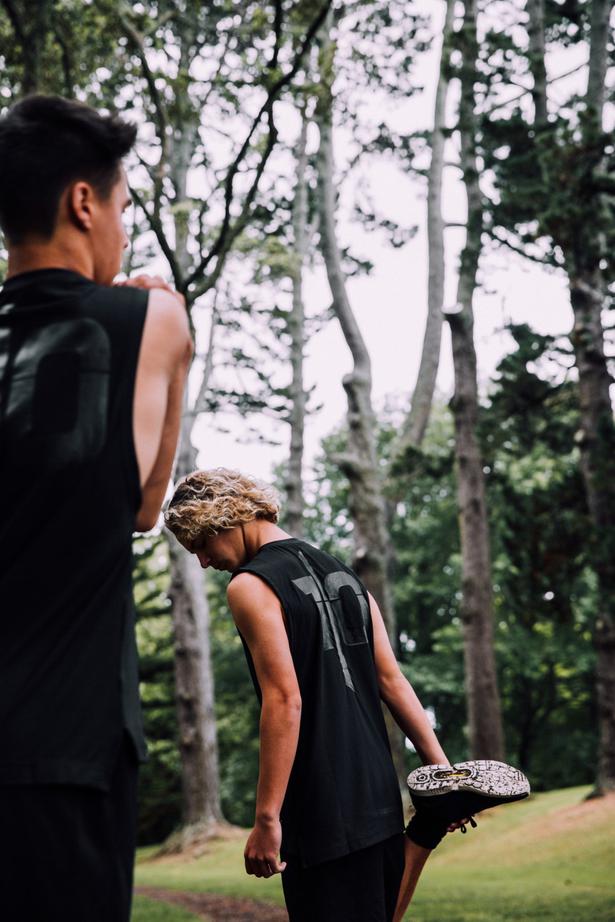 "Our design philosophy is to bring back and re-invent old school classics, sustainably, that used to work well, and turn them into staple items that will last a long time in your wardrobe."
Designed in New Zealand, the Future Co range is manufactured in Bangladesh. "Why Bangladesh? Global warming and climate change are earth's problem and not just New Zealand, so we need to start to think at a macro level in terms of where our collective problem is at its extreme," says Oz. "Unfortunately, developing countries are suffering the most so why not do the right, social and ethical gesture to help people that are in need along the way. We have a healthy team of adults working in good conditions and being paid well."
Oz sees exceptional product design as fundamental to sustainability in fashion. "Clothing utilisation is the biggest metric," he explains. "The problem to solve is; how do we create products that people will wear over and over again, and not buy and use a handful of times because they are not trendy or fashionable anymore?"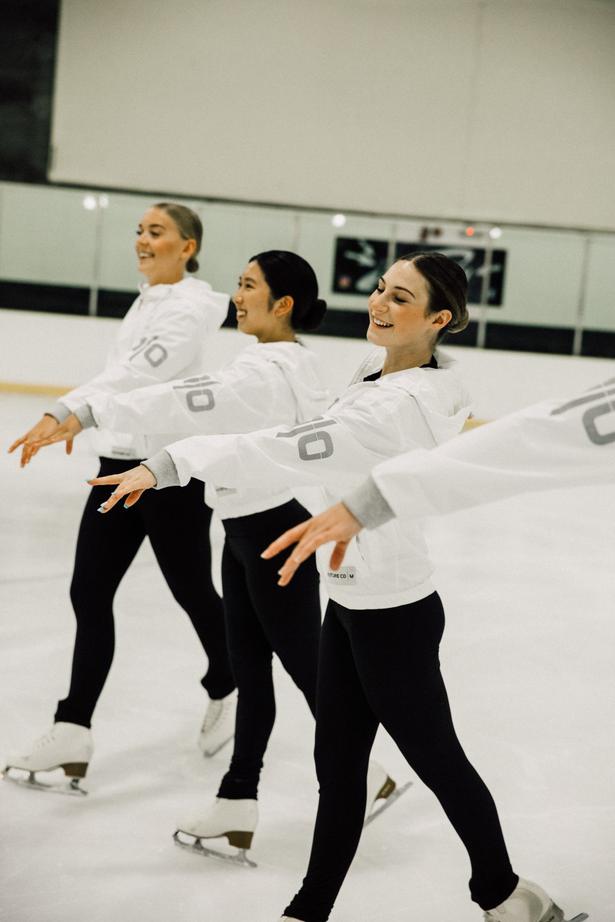 For the second range, Future Co brought on Cyrus Chow of Platform agency to co-design the pieces, and the full-service creative agency plays a key role in helping to shape the brand. "They have assisted in bringing my vision to life," reveals Oz.
"I work with like-minded individuals and businesses where we collaborate, co-create and co-invent together — especially when it comes to the technical garment design elements."
As part of this collaborative approach, he welcomes creatives and innovators to get in touch. "We have an open invite for designers and/or like-minded individuals to get in touch with us and codesign and co-create."
For a brand named after what's next, future thinking is pivotal, and Oz explains what's next on the horizon as Future Co cements its pillar of innovation, sustainability and performance. "We will continue to iterate and refine each product to ensure its designed is captured in a sustainable way."
"Our goal is to open up a Research and Development facility locally to help facilitate new, eco-friendly ways for manufacturing," he reveals. "To come up with new and innovative products, manufacturing processes and to be a catalyst for a global circular economy shift."
Discover more about Future Co, read the manifesto, and explore the range at Futureco.co and on Instagram: @futureco.lab
Share this: