New York City - the home of street style
Fashion Week is filling the pavements with beautiful people, but New York has its own intrinsic style, Viva's Fiona Ralph writes from New York Fashion Week.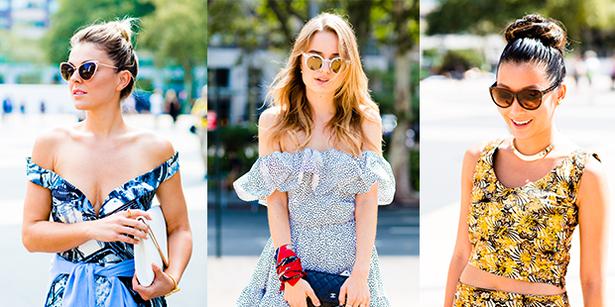 Wednesday Sept. 10, 2014
In New York City everyone has street style, even those - especially those - who aren't trying.
It's a fascinating multi-cultural melting pot, where everyone looks like an off-duty model, musician or artist, and even street cleaners, preachers and salesmen have class.
Then, come February and September, New York Fashion Week hits, and the real street style - as we now know it - begins. At the Lincoln Centre, and for brief moments outside off-site shows, hundreds of photographers - all stylish in their own right - swarm to snap models, It girls and well-dressed fashion insiders.
Bloggers twirl and network, and with each flash you spot Burberry, Prada and, less expectedly, Birkenstocks. This year, even more than ever, it's cool to be casual - Normcore and sportswear reign, and sneakers, sandals, sports bras and pony-tails say more than a tricked-out dress.
For the more polished - editors, celebrities and the like - it's sleek stilettos and slicked back hair, simple dresses or knee-length skirts, white, white and more white.
During the shows, the street style circus plays on - not all those bloggers have tickets - while inside, the working class of the fashion world, give or take a few It girls and famous faces, sit and take notes in their sensible shoes and skirts.
But step outside the bubble, literally a minute down the road and the fashion crowd dissipates - it's back to workers, tourists, hustlers, and little old ladies - the colourful, fascinating normality of New York.
Find more hair inspiration here or follow the Tresemme365 project on Instagram here.
This year, Tresemme ambassador Candice Lake, the London-based Australian blogger, photographer, model and Vogue contributor, photographed the best hairstyles and looks outside the shows - see our favourite shots here:
Share this:
More Fashion / Street Style