New York Girls: Emma Champtaloup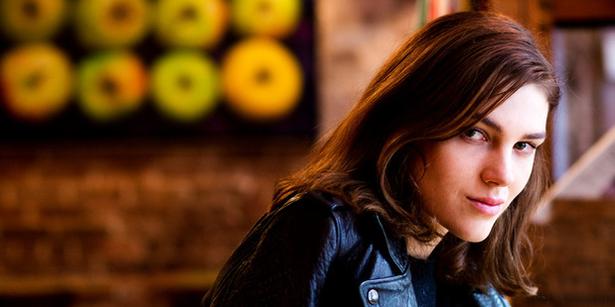 Wednesday Feb. 26, 2014
There's a snowstorm outside but inside a cosy coffeehouse in Chelsea, Emma Champtaloup is keeping warm with a soy spiced chai. In a few days she will fly to London, then Milan, having just finished her second New York Fashion Week walking in shows for Proenza Schouler, Thakoon, Rebecca Taylor, Rag & Bone and more. The 25-year-old New Zealand-born model moved to New York in January, relying on her background as an energy healer to keep her grounded in a city that never stops.
"What I love most about the city is that everything is available at all times. There's so much choice and it's always so alive. New York has always been that way, the capital of excess - hopefully this trend chills out a bit.
"The most New York thing that has happened to me . . . probably getting into the NY mentality of 'run, don't walk'. But not really, I try to go at a gentle pace and not get too involved in the fast life here. I'm still on Kiwi time.
"New York has made me focus on my 'livingness' more. In a calmer city I'm not so rigid with my meditation habits, but in NY I make sure I do it every morning and night. It's really important to switch off and come back to me, as the city can be so intense.
"How to make it in New York? Same as anywhere: be yourself, be professional, be kind."

EMMA'S NY FAVOURITES
Bergdorf Goodman
A luxe department store with beautiful clothes. It has a restaurant/cafe with the most amazing views, and the best tea selection. I'm a massive tea lover so this place is heaven.
Lovely Day
My favourite place to eat. The food is incredible and again, delicious pots of tea. It's super cosy and cute.
Wholefoods
I love supermarkets (my weird obsession). Mum and I have been supermarket junkies since I was teeny, so just being in one reminds me of her. And this place has everything.
Share this:
More Fashion / Features & Profiles