The Local Fashion Brands Making Face Masks
A mask is an essential accessory right now — here's a fresh update of what's available from our local fashion industry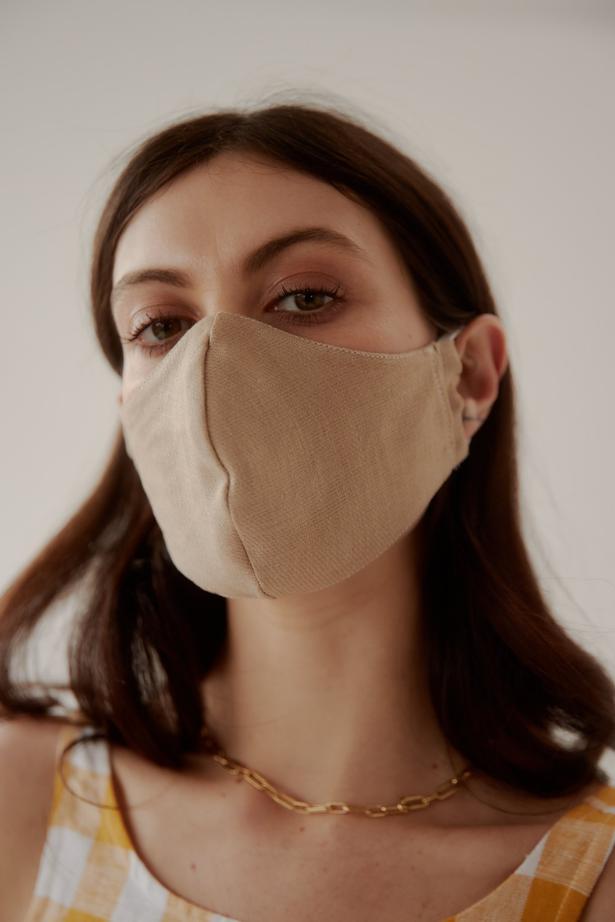 Tuesday Aug. 17, 2021
Prime minister Jacinda Ardern and director of health Ashley Bloomfield announced at a press conference tonight that Auckland and Coromandel will go into alert level 4 for seven days — and the rest of New Zealand for three days — from 11.59 pm tonight.
The Covid-positive Auckland case is a 58-year-old man from Devonport and there is no obvious link between him and the border at this stage, director-general of health Ashley Bloomfield said. The man is considered to have become infectious on August 12.
Ardern said the positive case could not be confirmed as Delta until genome sequencing was confirmed tomorrow, but every recent MIQ case has been Delta. She said that has shaped this evening's decisions.
"We've seen the dire consequences of taking too long to act in other countries, not least our neighbours ... the bubble is back."
Ardern said the Delta variant is potentially twice as infectious and more liable to cause severe illness.
"We are one of the last countries in the world to have the Delta variant in our community. This has given us the chance to learn from others."
She said Delta was a "game-changer" and there needed to be a rapid response to stop the spread. "We only get one chance."
Ardern said physical distancing was even more important given how easily Delta can be transmitted — including through the air. "Please wear a mask when leaving the house."
If you're in need of a fresh mask or a face covering, here are some local updates to consider.
WATCH: How To Wear A Fabric Mask Safely
MINA (MAIN IMAGE ABOVE)
The designer offers fresh face masks in linen using a variety of patterns and colours. All masks are 100 percent pure natural and breathable.
KATE SYLVESTER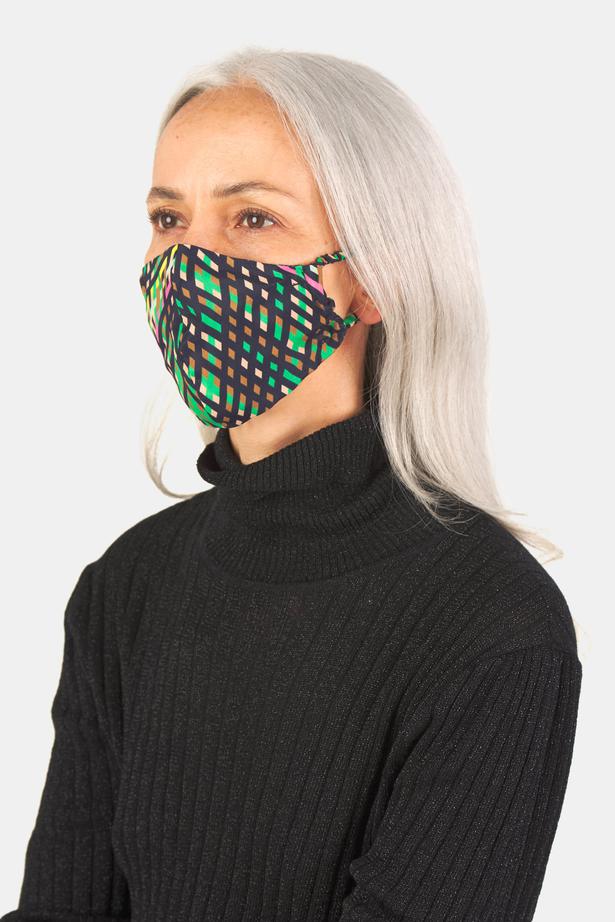 Kate Sylvester's masks are made from offcuts of favourite Kate Sylvester & Sylvester prints.
Made from some of the designer's signature prints, these face masks are perfect for those who want to make a style statement.
JOJO ROSS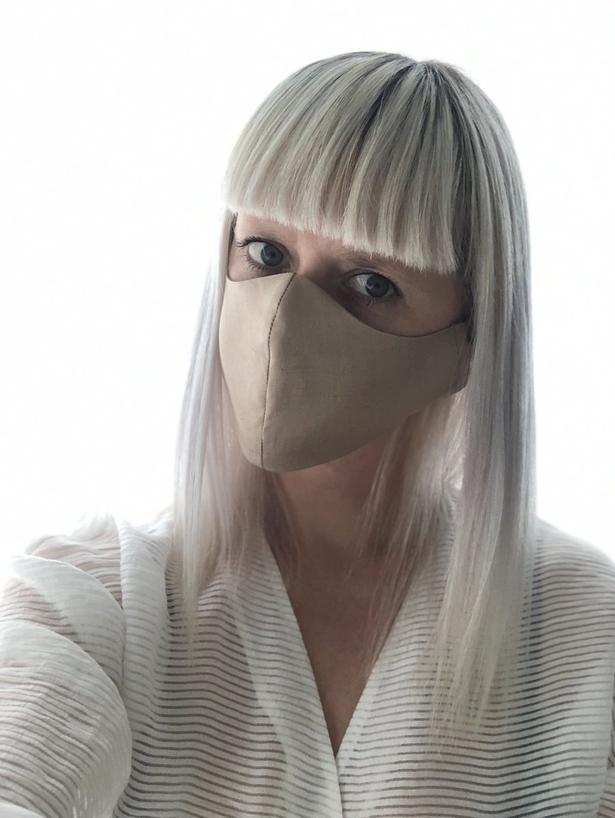 Jojo Ross silk dupion mask $35.
The designer lends her signature futuristic aesthetic to clean-cut face masks, including this 100% silk mask with cotton lining. Sizes range from small-medium and medium-large. Masks available in a range of colours and styles. To view visit Jojoross.com.
HILLS HATS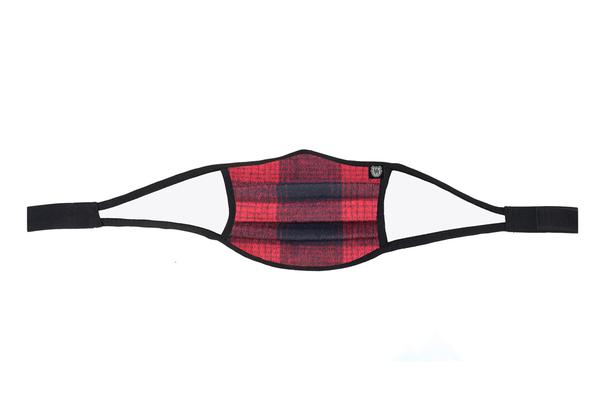 Hills Hats 'Alliance' check mask $45.
The Wellington-based hat experts recently turned its attention to masks, creating matching hat and mask sets. 
TWIG & TALE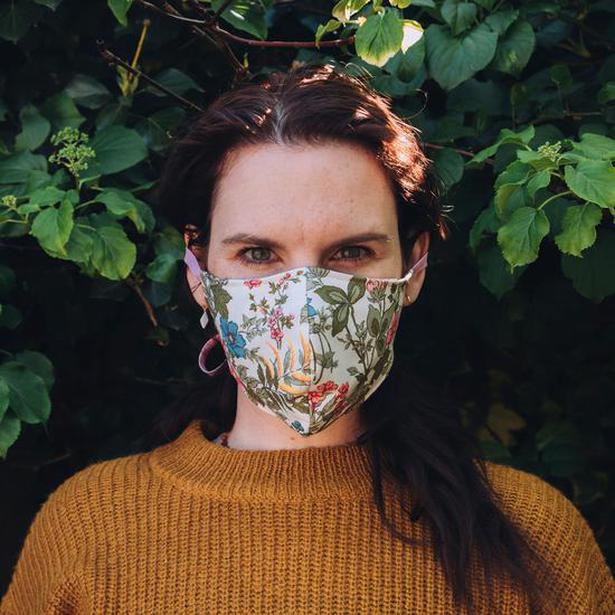 The local website offers free face mask patterns (pleated and panel versions) with multiple fastening options.
LUCKY DIP
Made locally from salvaged fabric and offcuts, these charming masks are all one-offs.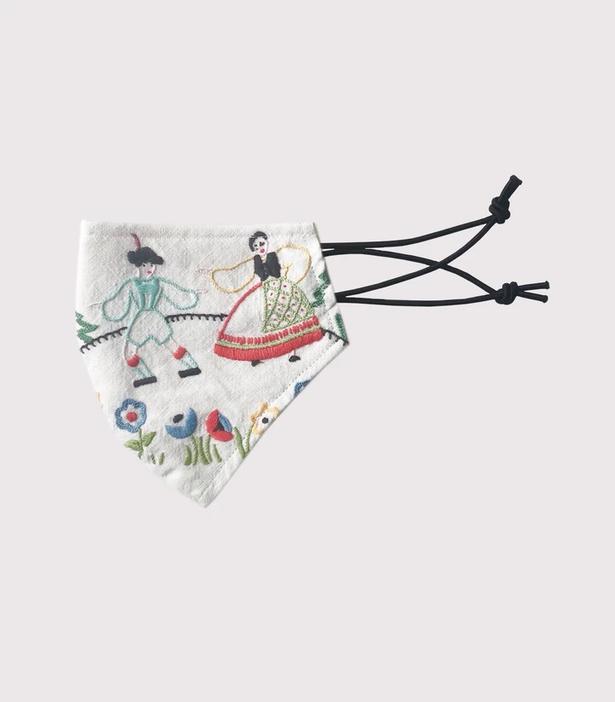 ANNAH STRETTON
Re-usable masks in myriad colours and fabrics. The Waikato business says it is making as many as 30,000 face masks a day.
Non-medical, reusable masks with ties made from offcuts from its print and colour heavy Ruby and Liam collections.
HAVILAH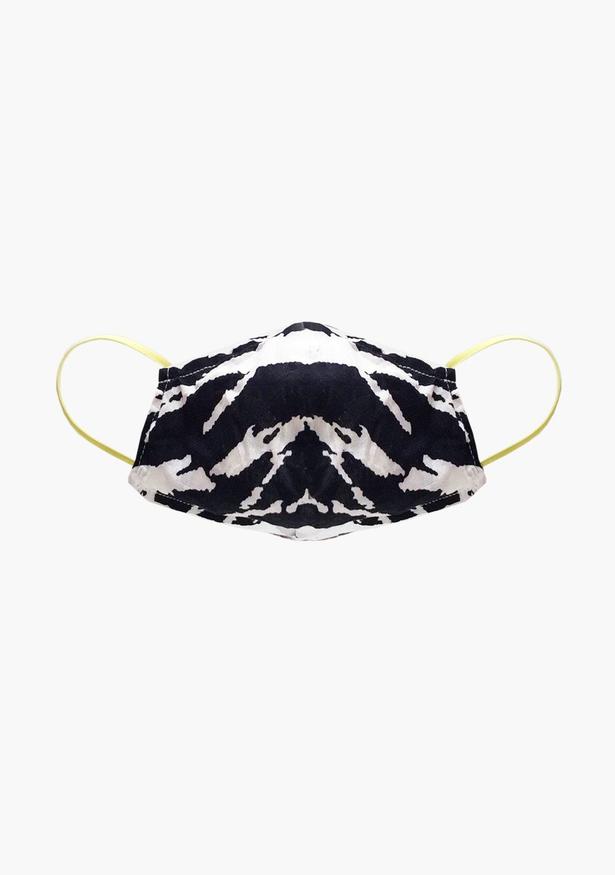 Havilah masks, made-to-order.

Wellington-based designer Havilah Arendse is selling these cute and cheerful face masks, made from offcuts from previous collections. 

RACHEL MILLS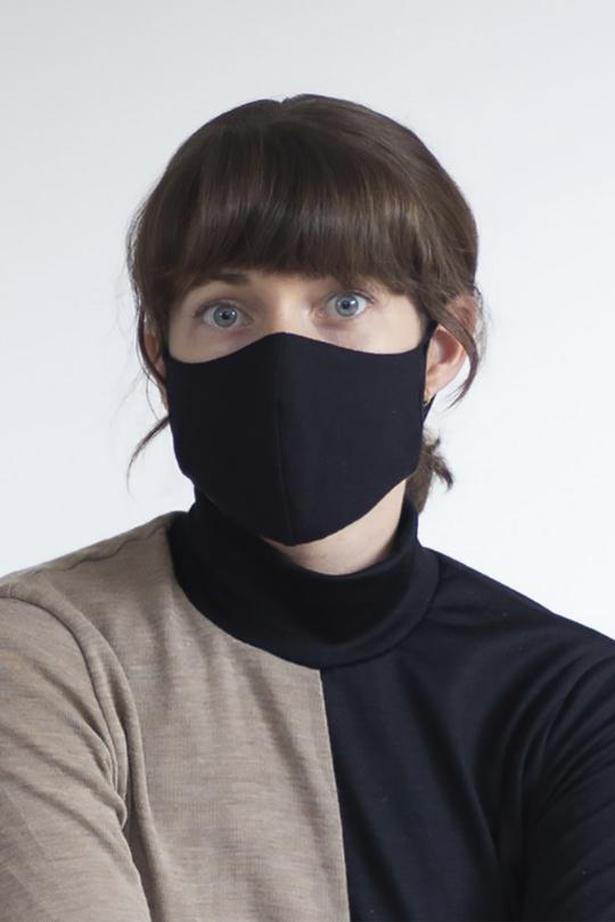 Rachel Mills face masks are made from organic cotton and have a polypropylene filter.
A comprehensive offering from designer Rachel Mills and her production house The Pattern Table. The label is using its resources to produce face masks in four sizes. Made from organic cotton, they have a polypropylene filter.
STANDARD ISSUE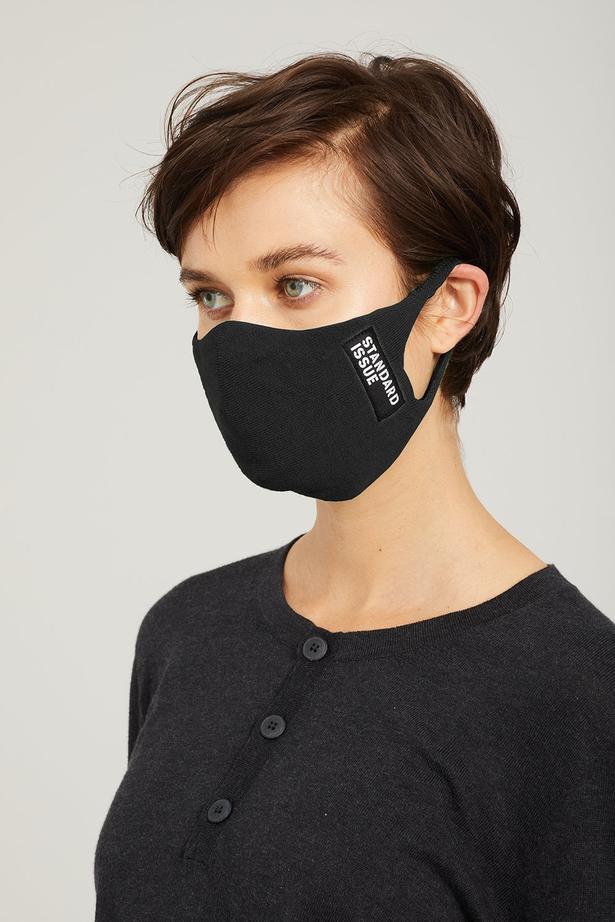 This Standard Issue mask has been knitted as a zero waste whole garment design with a seamless finish.
Seamless, zero-waste face masks are available on this knitwear stalwart's website. ⁠
ZAMBESI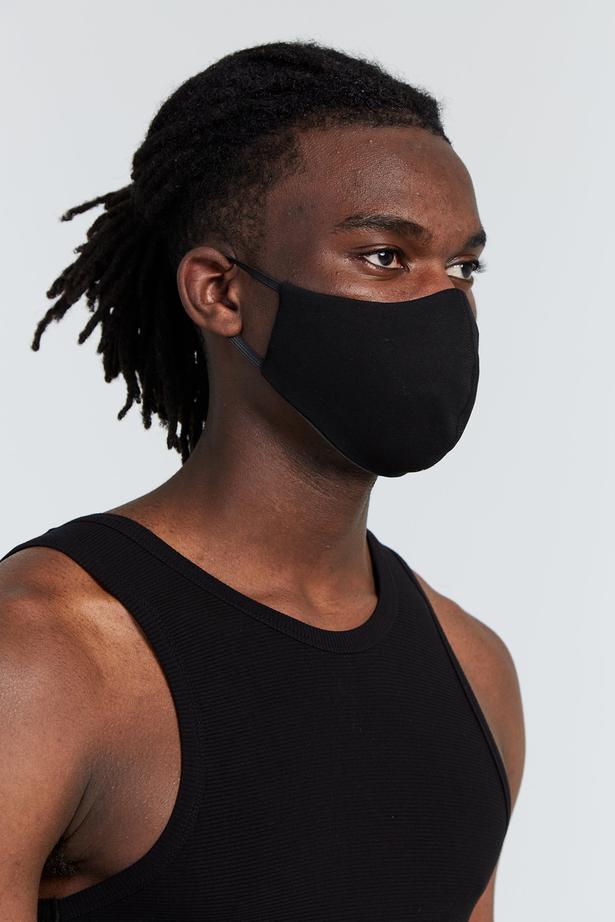 Zambesi's popular masks.
Cool new masks featuring the brand's beloved logo print.
PARISIAN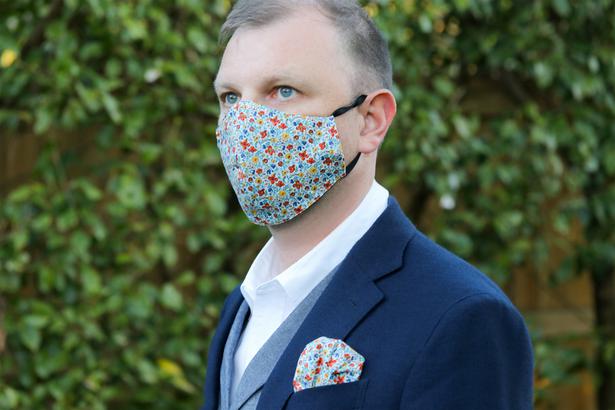 John Crompton from Parisian wears a matching pocket square and tie set.
 Made from the same premium fabrics as its ties and pocket squares, customers can mix and match their facemasks made from Liberty fabrics lined with a uniquely woven super-fine 100 per cent merino wool. 
The masks also feature superior wicking and antibacterial properties, allowing moisture to be drawn away from the skin, for added comfort.
MEO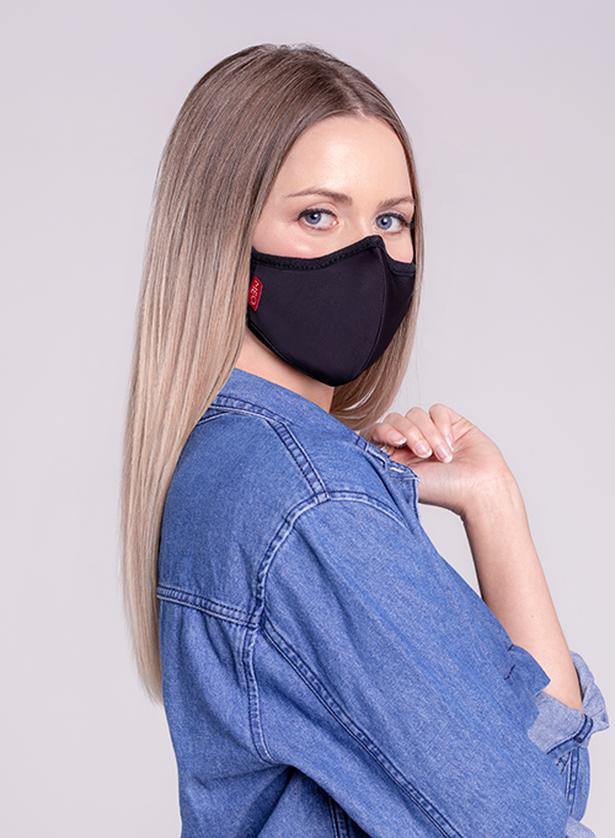 Made in its Auckland workroom, the washable, reusable mask is crafted in compact spun cotton. Each mask is knitted with an in-built pouch for use of a replaceable filter. Included with each mask are 2 x Helix™ Media custom replaceable filters. Workroom off-cuts are used to make the linen storage bag.
HARRIS TAPPER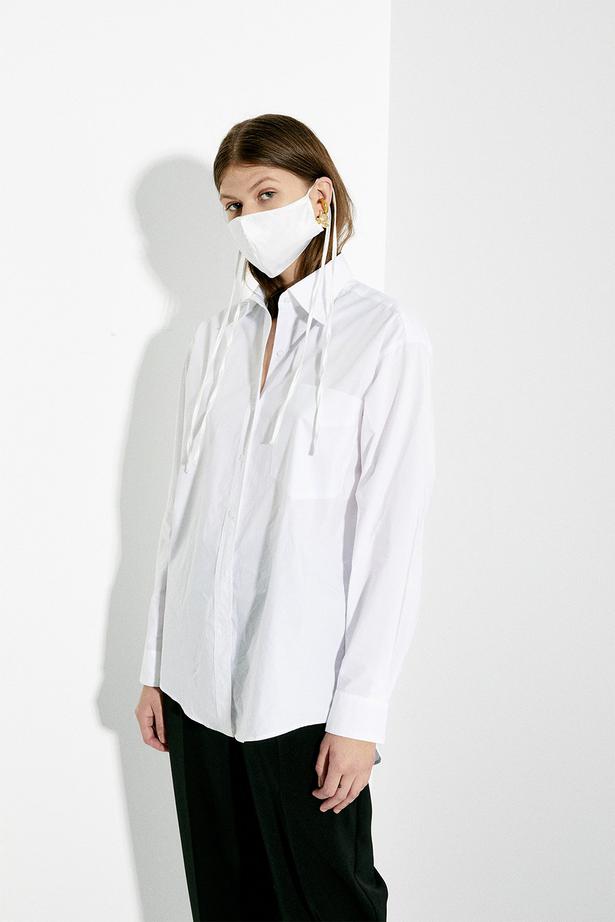 Harris Tapper masks $29.
The womenswear label's chic designs extend to satin face masks that adjust behind the ears. All masks have three layers as per W.H.O guidelines with an outer layer of polyester.

OVNA OVICH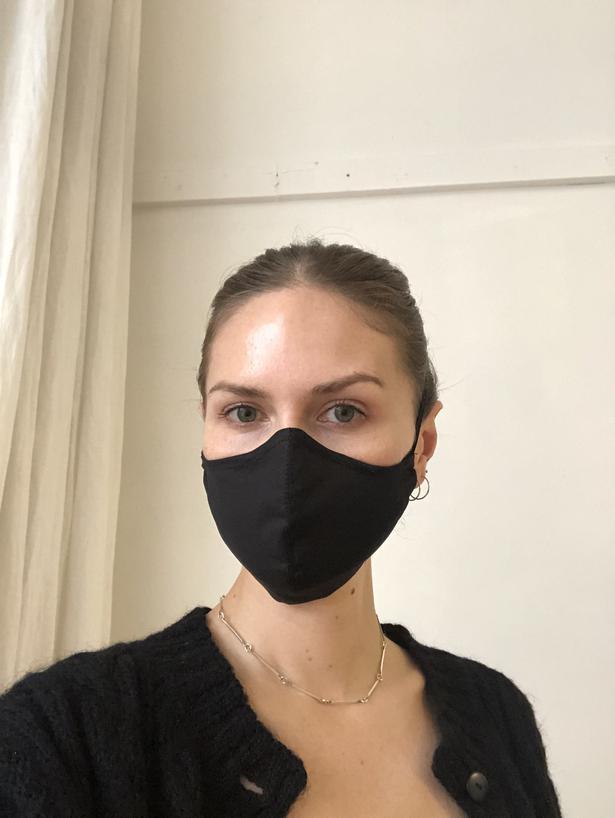 Ovna Ovich masks $29.

Available in a range of sizes, the Auckland-based label has used off-cuts from its studio to create reusable cloth fabric face masks.

These reusable cloth face masks cover the nose and mouth, are composed of two layers of fabric, have adjustable elastic straps to sit close and comfortably, and a metal component on the nose bridge for a firm fit and anti glasses fog.

OOSTEROM
The Auckland-based made-to-order clothing label is featured in Viva - Volume Five, and is a homage to designer Nicole Hadfield's Oma. We love the brand's pretty face-mask options.
The designer and champion of traditional raranga weaving techniques has also got a keen eye of streetwear, and we love her distinctive graphic motifs, rendered on these cool masks in the label's signature colours of red, black and white.
WONDER JOURNAL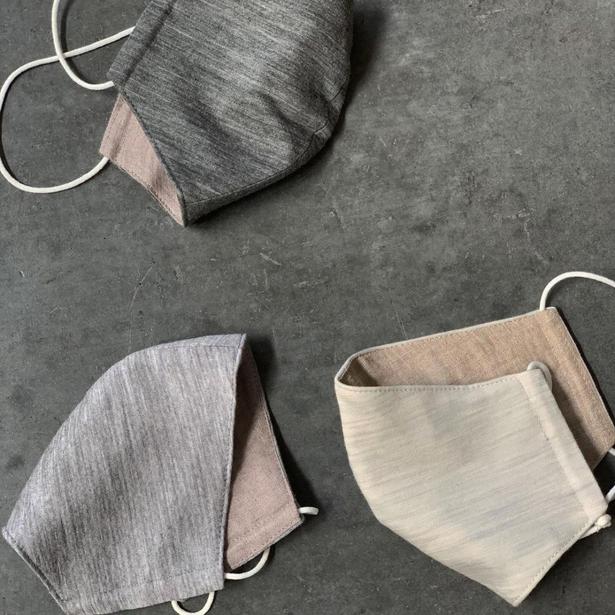 The Auckland-based retailer has just released some stylish and thoughtful mask options. Available in three colours, these reversible facemasks are made from 100 per cent merino (which is naturally anti-bacterial) and 100 per cent flax linen, with a 100 per cent cotton gauze in between. They are $15 each, and you can order by emailing info@yarn-nz.com. 
LOCLAIRE
Loclaire's Frances Lowe has been busy making masks this lockdown with leftover scrap material. Check into her Instagram to see when the latest mask drops are and how to purchase.
JEANINE CLARKIN
The Waiheke Island-based designer continues to inspire us to learn Te Reo with her clever masks that offer protection and a friendly greeting. Available for $30 from her website.
BETH ELLERY
Sizes include small, medium and large so you can get the right fit for your face, the designer also caters to children. Made from 100% cotton, double-layered, gathered and pin-tucked. $35 each, the masks are available in three gorgeous colourways including a floral print, navy gingham. The elastic is sourced from Japan so mask delivery will take a few weeks.
INGRID STARNES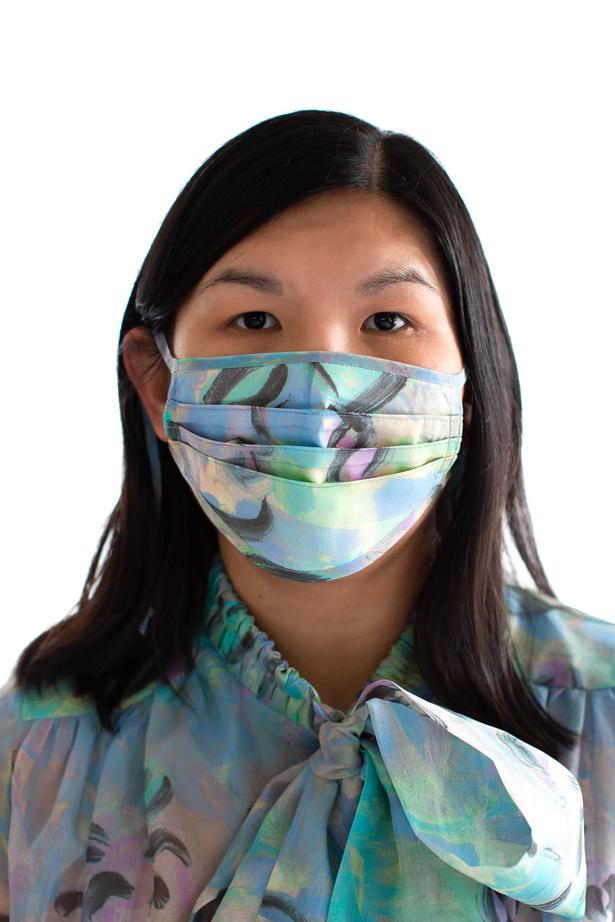 The beloved fashion designer who made the decision to focus on a made-to-order business model in 2020, has an array of beautiful masks, including this silk organza mask with cotton lining. Available from Ingridstarnes.com
DOMINIQUE HEALY From Muse Boutique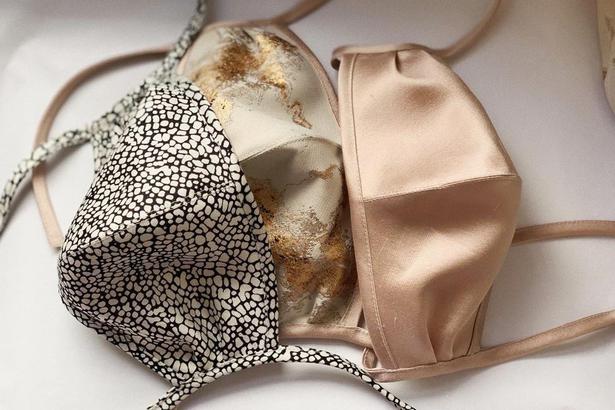 Dominique Healy masks, $39 each, from Muse Boutique.
A stunning selection of beautiful fabrics are on display in Muse Boutique from Australian-based New-Zealander, Dominique Healy.
Linen face mask with adjustable ties to control the fit.  Mask adheres with government recommendations that a triple layer of fabric offers a sufficient level of safety for a non-medical grade mask.  
SU'MAR
Face masks from the local slow brand are available online on a made-to-order basis. Please allow one day turnaround for all mask orders 
Sweet masks from this sweet Poneke brand. Made locally from 100 per cent cotton with adjustable ties and a wire insert (great for a custom fit) they're available individually or as a two-pack.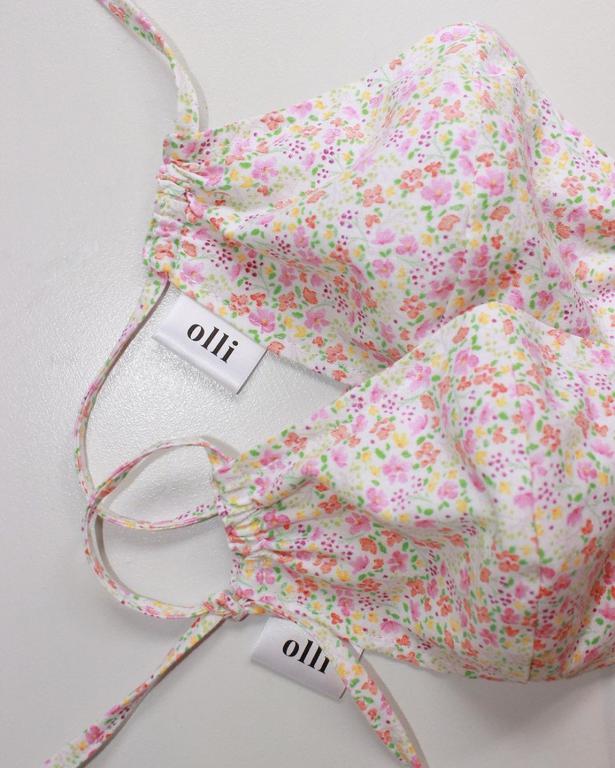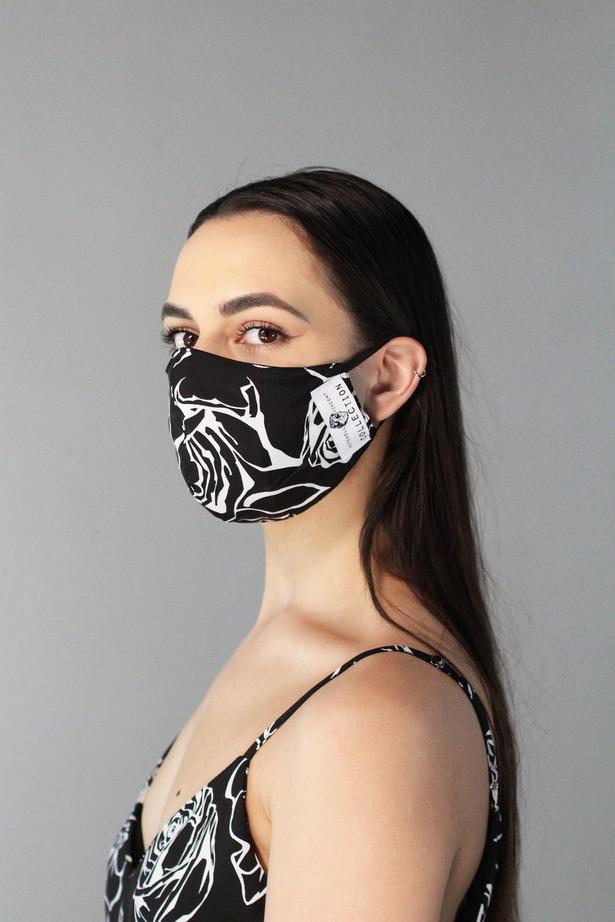 We love the prints of these fashionable, fully-lined face masks, made from cut off fabrics matching the textiles of this brand's beautiful selection of textiles made in Aotearoa.
Share this: