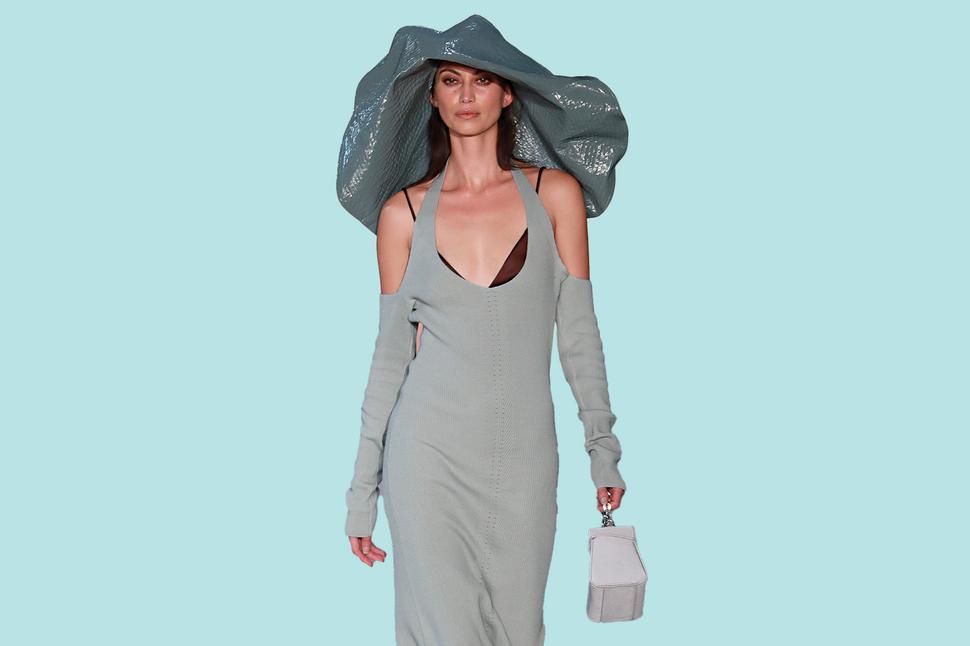 What We've Lost & Gained In The Evolution Of New Zealand Fashion Week
We take a look back at how the event has reflected our own shifting attitudes to clothing and identity
Sunday Aug. 22, 2021
N.B: This story — written in anticipation of this year's now postponed New Zealand Fashion Week — went to print on the eve of the announcement of level 4 lockdown for New Zealand on Wednesday 18 August 2021.
NZ Fashion Week marks 20 years this year — but how have New Zealanders' relationships with fashion itself changed over those two decades? In anticipation of the now postponed event, we look back at the moments that shaped the wider pace of fashion.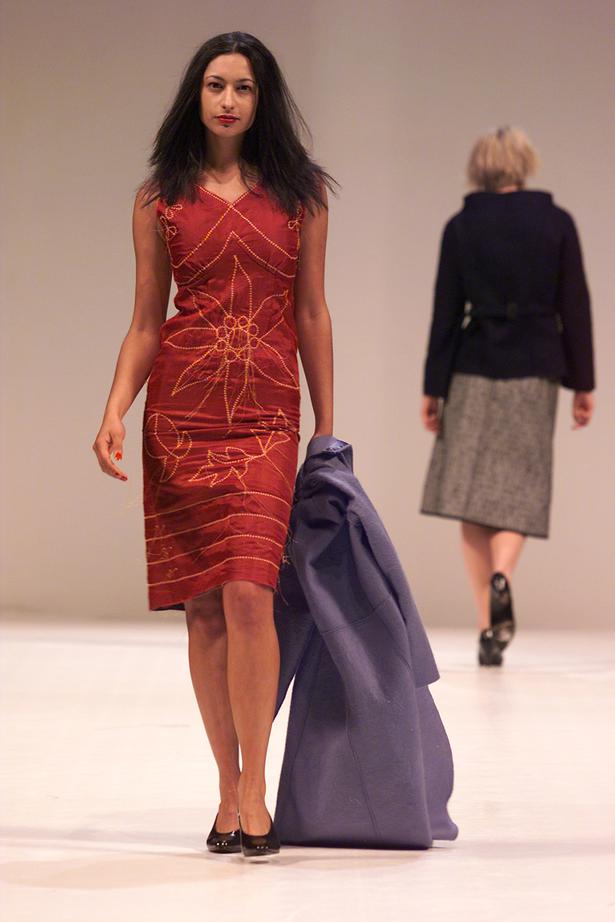 2001
It was Tuesday, October 23 2001 when Prime Minister Helen Clark officially opened the inaugural L'Oreal New Zealand Fashion Week at the Auckland Town Hall. Jim Anderton was her deputy and one week earlier, John Banks had been named as the new mayor of Auckland.
The event brought glamour and buzz to our local fashion industry but hope rested on NZFW's potential in showcasing New Zealand's design talent to international buyers and media, with Clark commenting on its ability to create valuable export dollars.
"Increasingly, the New Zealand fashion industry is basing its future on the 'high-fashion' end of the market. The export success of New Zealand designers shows that the New Zealand fashion industry can do very well in large international markets. Textile, clothing and footwear exports in the year ended March 31 2001 are provisionally estimated to be $522 million.
"In the 21st century, pragmatic partnerships for economic growth based on the skills and innovative ability of New Zealanders will transform our economy. Our export-oriented creative industries, like fashion and design, are part of our future upmarket economy delivering higher living standards to New Zealanders."
READ: A Model's Guide To Surviving NZ Fashion Week
The Labour-Alliance Government, she said, was actively working with the fashion industry. "Jim Anderton and Paul Swain are currently in discussions with the textile, clothing and footwear industries about the establishment of an industry-government steering group to take the industry forward."
But it was an awkward time to be hosting the very first NZ Fashion Week and trying to get our design talent seen by the world. It came soon after the devastating September 11 terrorist attacks, with the world on high alert and many afraid to travel. In the US, a surge of American pride followed. Despite that looming darkness in the background, energy and expectations surrounding NZ Fashion Week — and the potential for NZ fashion in general — were high.
What we were listening to: Afroman's Because I Got High was number one on the NZ charts.
On the screen: Fashion satire Zoolander had just been released, while Harry Potter madness was about to descend with the release of the first film in November.
Going global: New Zealand was on the verge of a tourist boom, with The Lord of the Rings: The Fellowship of the Ring — the first in the trilogy — to premiere in December, following high-profile filming around the country.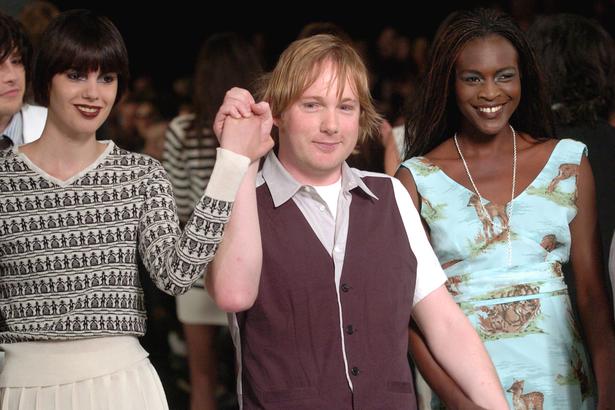 2005
Boom times. Air NZ had come on board as the new naming rights sponsor in 2004, with a new venue at the Alinghi and Team New Zealand sheds in the Viaduct that meant far more room and far more people. Fashion shows were productions with high-concept, ambitious ideas and massive guest lists, from Zambesi's show at the St James Theatre with band Pluto performing alongside models on the stage, to Kate Sylvester's quieter but just as beautiful Stop Your Sobbing showing that drew on emotion.
Celebrity culture was in full swing — Yvonne Bennetti's front row heaved with the likes of Kelly Swanson-Roe, the late Charlotte Dawson, Trelise Cooper, Sally Ridge, Kerre Woodham, Amber Peebles and Theresa Healey; Keisha Castle-Hughes walked for Liz Mitchell — and international guests were treated like royalty (vintage aficionado Cameron Silver was just one this year). Fashion was becoming even more fashionable with the masses. In 2006, now defunct fashion website Runway Reporter (now defunct)was launched by local fashion journalist Stacy Gregg, making collection lookbooks and runway shows from designers accessible to consumers.
In the house: Helen Clark won the recent election and was still Prime Minister but Michael Cullen was now her deputy and Minister of Finance. Don Brash was National leader and Dick Hubbard was Auckland mayor.
Prime time: Campbell Live launched at 7pm, while Outrageous Fortune premiered, introducing Siobhan Marshall and Antonia Prebble, two young stars that the local fashion industry would quickly become obsessed with.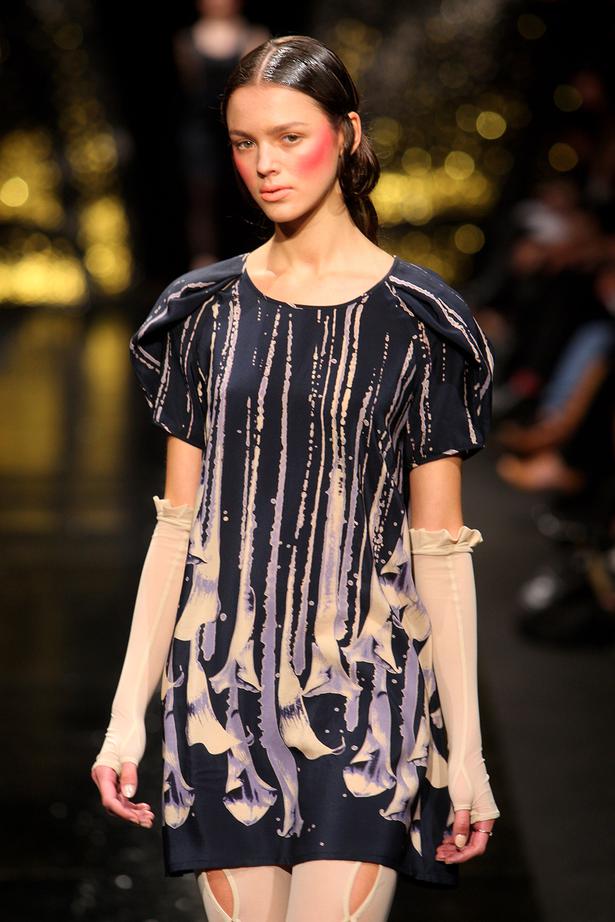 2009
It had been a tough few years, with the impacts of the global financial crisis (GFC) felt by the local industry — but you wouldn't necessarily know it by looking at NZFW. International bloggers Bryan Boy and Fashion Toast visited as guests in 2008, a front-row symbol of fashion's power balance shifting away from traditional media to digital (social media, Instagram and influencers were yet to come).
Celebrity culture reached its apex with Pamela Anderson's appearance alongside her designer friend Richie Rich; it was a fabulously chaotic distraction, but by the time they walked the runway, it felt as if the local industry had moved on. The biggest buzz was around then young designers like Juliette Hogan, Stolen Girlfriends Club and Twenty-seven Names, who were finding their feet and would go on to become established names.
And while there had always been those in the industry who had championed sustainable practices, the conversation was becoming more mainstream: the next year, in 2010, Starfish held fashion week's first "eco show" — a prediction of where the fashion industry was heading.
White men back in power: Things had shifted politically in NZ. John Banks returned as Auckland mayor, while National and John Key had won the election the year prior.
Meanwhile overseas: Barack Obama had been inaugurated as US President earlier in the year, campaigning on hope and positivity.
Celebrity culture: That year's MTV VMAs defined the times: Kanye interrupted Taylor, and Lady Gaga revealed her iconic and shocking bloody paparazzi performance.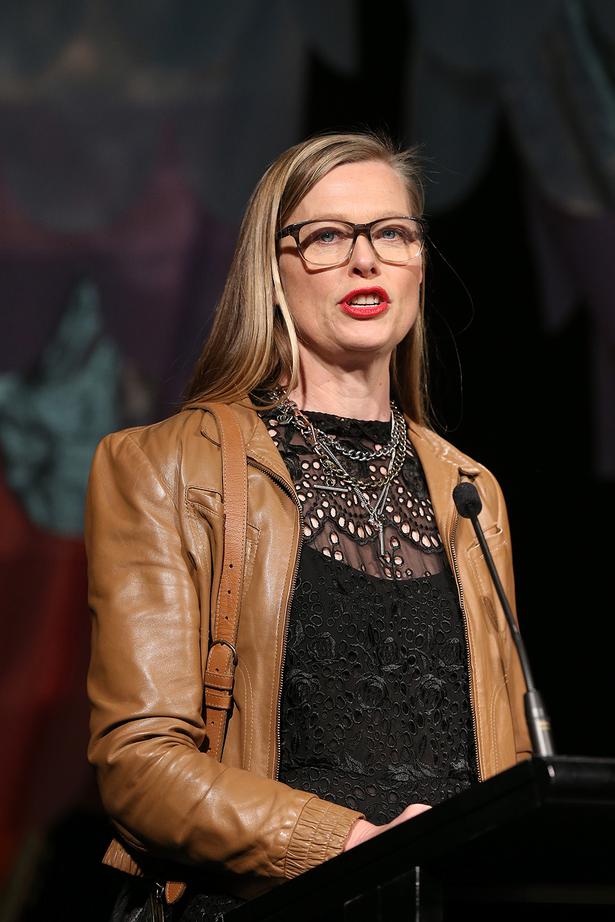 2014
The event moved to the Viaduct Event Centre and the feeling was more serious, more corporate — and the outlook was all about "going global". Instagram had changed everything and street-style photos were the rage; Lorde had released Royals the year before and brand NZ was becoming cool again.
But the fashion industry was more outspoken and open about taking a good hard look at itself: there was backlash to Trelise Cooper's use of Indian headdresses, and Kate Sylvester opened the week with a speech that questioned the Government and NZ Trade and Enterprise's lack of measurable support and funding for the local industry when she started out compared to the young designers of the moment.
"I know with absolute certainty that the funding that myself and my peers received — to show both here at this event and overseas — directly aided us in establishing the international markets that are [an] intrinsic part of our success now," she said.
READ: New Zealand Fashion Week Is Under New Ownership
"We talk a lot about being 'global' nowadays, but that is a double-edged sword. Our industry is facing a tsunami of international brands coming our way — both via the High St and the internet.
"Does our Government want a country of passive 'global' consumers, importing 'global' product? Or, does our government want New Zealand to be a dynamic, creative, aspirational country exporting our product to the world? Trade and Enterprise: please take another look over the farm fence, and help a new generation of Kiwi entrepreneurs take on the world."
She was correct about the influx of global brands entering the local market: online shopping very quickly became the norm, and the following year, Topshop opened its first store in Auckland (it went into receivership in 2017), followed by the first NZ stores from fast fashion behemoths Zara and H&M in 2016.
Black Lives Matter: The movement had launched as a hashtag in 2013, but developed further with protests a year later following the deaths of Michael Brown and Eric Garner at the hands of police.
Turn it up: NZ just couldn't get enough of Pharrell's Happy and Meghan Trainor's All About That Bass, which stayed at the top of the charts for a number of weeks.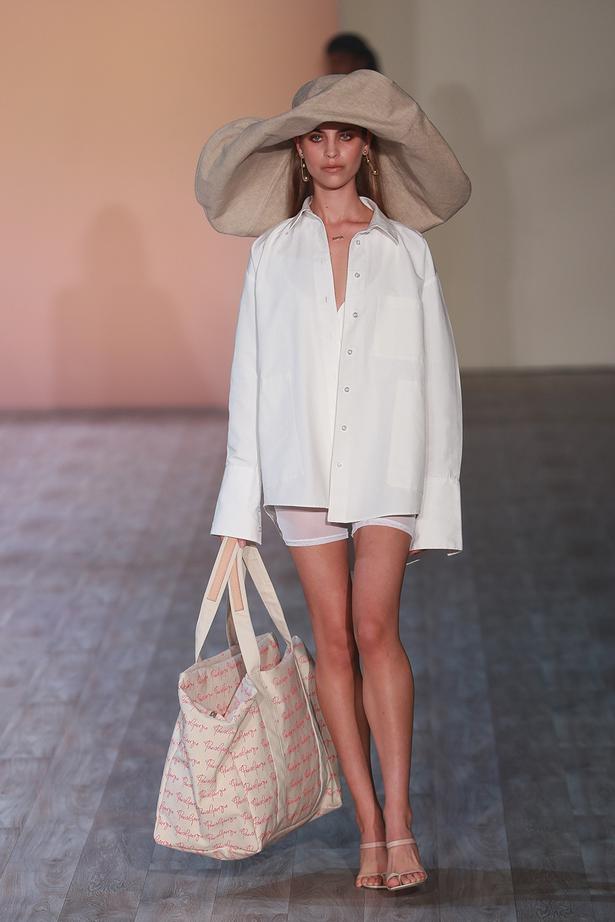 2019
Fashion Week headed back to the Auckland Town Hall where it all began, with a new generation who knew nothing about the event's origins enjoying its grandeur. This time, though, conversations were as valued as big production runway shows, with panel talks proving to be key moments from the week. The mood was supportive, celebratory and future-focused, with a wave of exciting designers like Paris Georgia, Campbell Luke and Maggie Marilyn, and genuine global interest in all things Aotearoa.
Modern times: Prime Minister Jacinda Ardern featured on the cover of UK Vogue, photographed in Auckland by iconic photographer Peter Lindbergh via video link for the Duchess of Sussex's Forces for Change issue.
READ: The Most Memorable Moments From 20 Years Of New Zealand Fashion Week
2021
Covid changed everything — for fashion, retail, events and social currency. All of the things that make up a fashion week. As NZFW returns after a hiatus to celebrate 20 years, the local fashion industry is adapting to reflect the brave new world.
There have been many issues that have impacted local designers in unexpected ways — both positive and negative — over this past year: production issues and product shortages, the collapse of the wholesale market overseas, pressure from consumers to be socially aware, closed borders and its impact on tourism retail, a passionate "shop local" focus, and a surge of pride in living in Aotearoa. The luxury market seems to have finally arrived on our shores also, with the opening of boutiques from Burberry, Moncler, Saint Laurent and more in Westfield Newmarket.
There is still no industry-government steering group to take the industry forward — but there have been small steps in that direction, with the launch of industry groups like Mindful Fashion and a wider, supportive, "be kind" collaborative approach.
Fashion Week launched in 2001 with a focus on export dollars and the importing of glamorous international guests in the hope they would take New Zealand fashion to the world — but today, with the borders firmly closed, the event has evolved to be a celebration of who we are, through what we wear.
Share this: