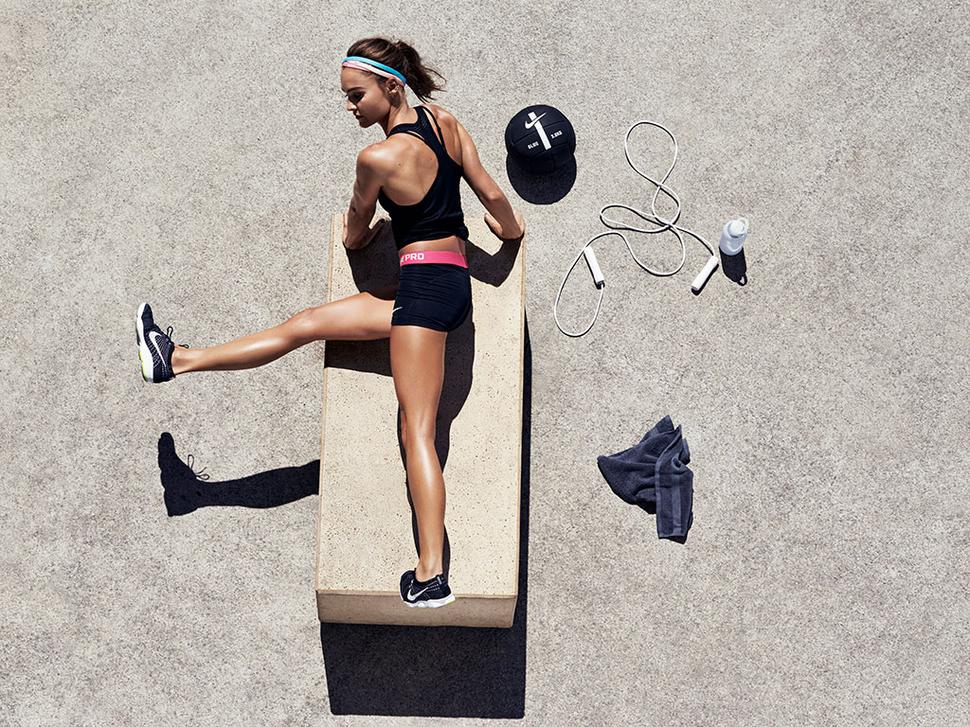 Nike Master Trainer Kirsty Godso's New Workout
Try fitness fanatic Kirsty Godso's new workout for yourself
Wednesday July 15, 2015
Looking for motivation to get fit this winter? Why not start with Kiwi fitness phenomenon and global Nike master trainer Kirsty Godso's new workout, which launches this month. Her routine will be featured on the Nike Training Club (NTC) app, which has had more than 20 million downloads globally.
Godso's custom workout is called "Zoom Fast". It focuses on speed and agility, and will be the lead routine on the app for two weeks. It features her favourite training moves, accompanied by a video demonstrating the exercises, which are broken down step-by-step.
She says it has been one of her life goals to have a workout on the NTC app. "Now I actually have two, my second one doesn't come out until later in the year and that one was filmed in Paris." The workout is also inspired by her favourite shoe, the Flyknit Zoom Agility (pictured), which she swears "makes me jump higher". The workout is part of a 12-week challenge called "Find Your Fast".
Kirsty is one of only four Nike global master trainers worldwide and is the only master trainer for the South Pacific region, covering New Zealand and Australia. Over the past four months she has been on a NTC world tour, which she describes as the Coachella for fitness, and has travelled the world leading fitness routines in Australia, Hong Kong, China, Mexico, Turkey, France, Russia and Sweden — where anywhere from hundreds to thousands of people turn out for one day of extreme fitness. Find her tips on staying fit this winter here.

• Kirsty Godso's "Zoom Fast" workout launches on July 20 and is free for download on the NTC app available on both iPhone and Android. Flyknit Zoom Agility shoe, $200, from Nike Britomart. Ph (09) 550 6453.
Share this: