Noelle McCarthy: What to wear in Paris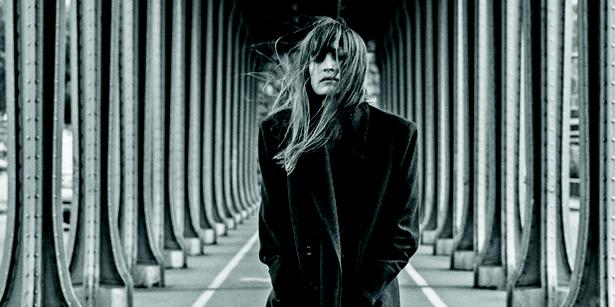 Tuesday Sept. 30, 2014
A week and a bit left in France now, two days of which will be spent in Paris. What to wear for Paris? It's the Carrie Bradshaw stripy bodysuit moment every style columnist dreams about.
Or maybe the chance to finally bust out a New York Herald Tribune T-shirt, a la Jean Seberg in Breathless? Alas, I do not own a stripy bodysuit, and T-shirts with a high neckline make me look blocky. I don't have a pair of black cigarette pants, or even a pair of ballet flats, much less a dress made of a thousand layers.
I am not going to be doing Paris like Jean or Carrie. Nor will I be doing Paris like anyone at Fashion Week right now, if my Instagram is anything to go by. There is no way I'll ever look that good in the Jardin des Tuileries, in a perfect camel coat, and tiny white short-suit (I have got to stop Instagram-following Brazilian blogger-cum-models).
I'm not going to look like myself in Paris, even. It's four months since I've been to a hairdresser. I have hair like Samuel L Jackson. My makeup bag comprises a half-gone Nars lipstick and a packet of chewing gum.
Brushing my teeth is the extent of my grooming. This is what happens when you live in the country.
Not putting on a bra is my favourite part of getting up in the morning. That and sitting around, eating bread and drinking coffee. Apart from making sure I smell okay, and my clothes aren't actively dirty, I've stopped worrying about what I look like. It's taken me 35 years to get to this point. It's lovely.
Except now Paris is looming. Paris, one of the great fashion cities. Home to the houses of Saint Laurent, Chanel and Dior. A city people come to from all over the world in order to be inspired.
A city for whom style is a by-word. A city, in other words, where underwiring will be required. And makeup, most likely. What of the women, the chic Parisiennes of legend? Will they take one look at me and know that my last pedicure was on May 22? Probably not. French women don't care about all that stuff, in my experience.
They do their own nails and they seem pretty relaxed about appearance in general. Not putting on weight is the only thing that's taken seriously. That's why they're happiest smoking, preferably while wearing a bikini.
But these are the women of the South of France, and the South is not Paris. I need a tweezer, I need a new dress. Possibly I need a persona. But who to be in Paris?
Not Carrie, not Jean, not Coco. Madame Chanel collaborated with the Nazis, according to her new biography. Which takes the shine off the boucle, rather. But the truth is usually more complicated than the legend. So may it turn out to be, in the world's most fashionable city.
I'll be looking out for the quintessential Parisienne of pop culture, the archetypal brunette of the Rue de Seine - all tumbling hair and perfectly smudged eyeliner. I'll get a little thrill if she walks past me, and faint if she's Charlotte Gainsbourg. What I'm more likely to see, though, are all sorts of different women going about their business. There's Paris the legend, after all, and Paris the real-life city.

• Read more about Parisian style in Wednesday's Viva - we speak to Audrey Diwan, co-author of How To Be Parisian Wherever You Are.
Share this:
More Fashion / Trends & Shopping